"Man versus Machine" comes to Spring Fire
The crew from PL Vulcan Fire Training Concepts are spending this week teaching their "Man versus Machine" course to the members of the Spring Fire rescue team.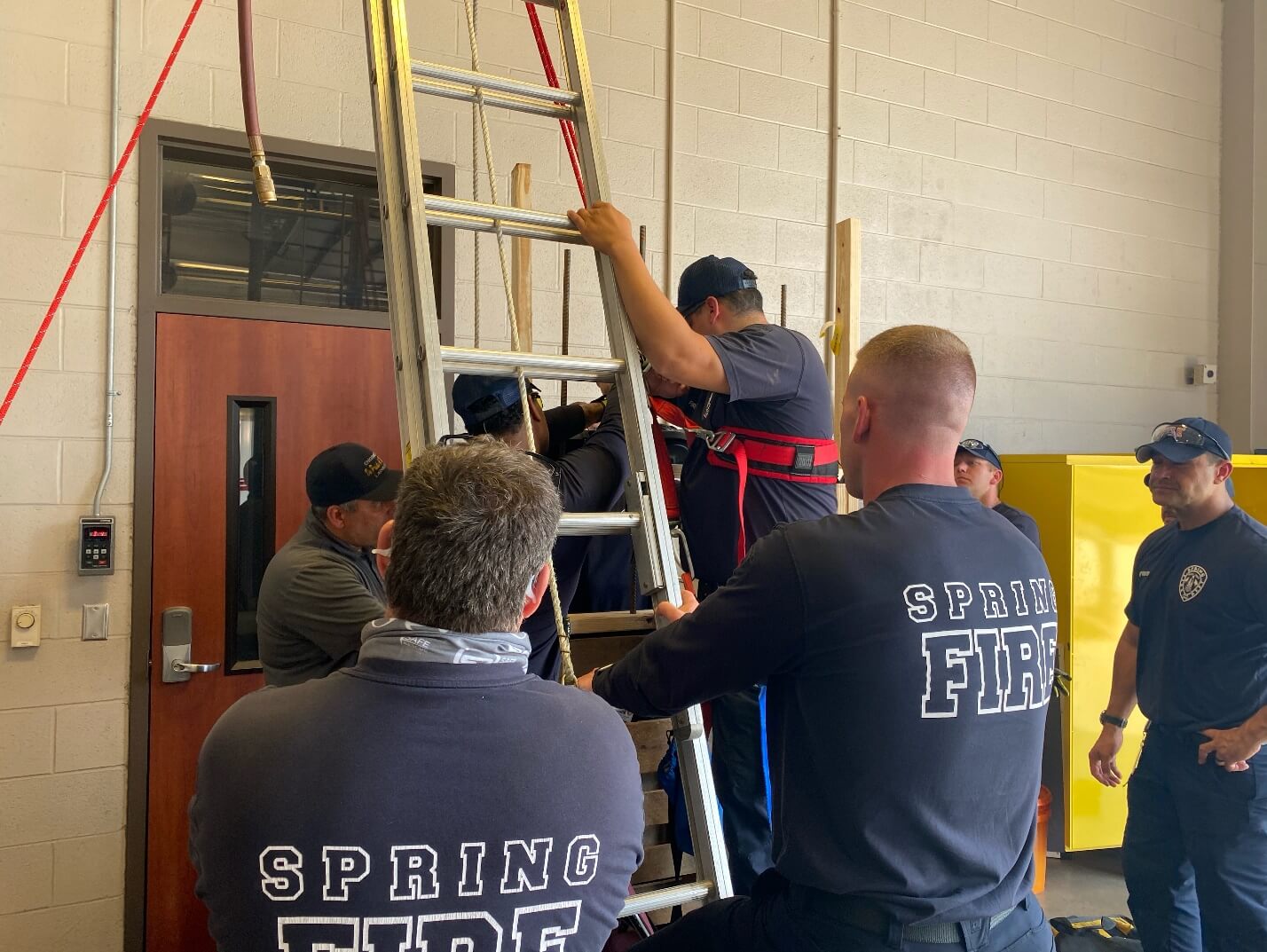 (Photo: Spring Fire Rescue Team members simulate a complicated extraction with the "Man versus Machine" instructors. Photo by Captain Josh Posey.)
"When a 9-1-1 call comes in for uncommon accident, we want our team to know what to do," said Spring Fire Training Captain Greg Monroe.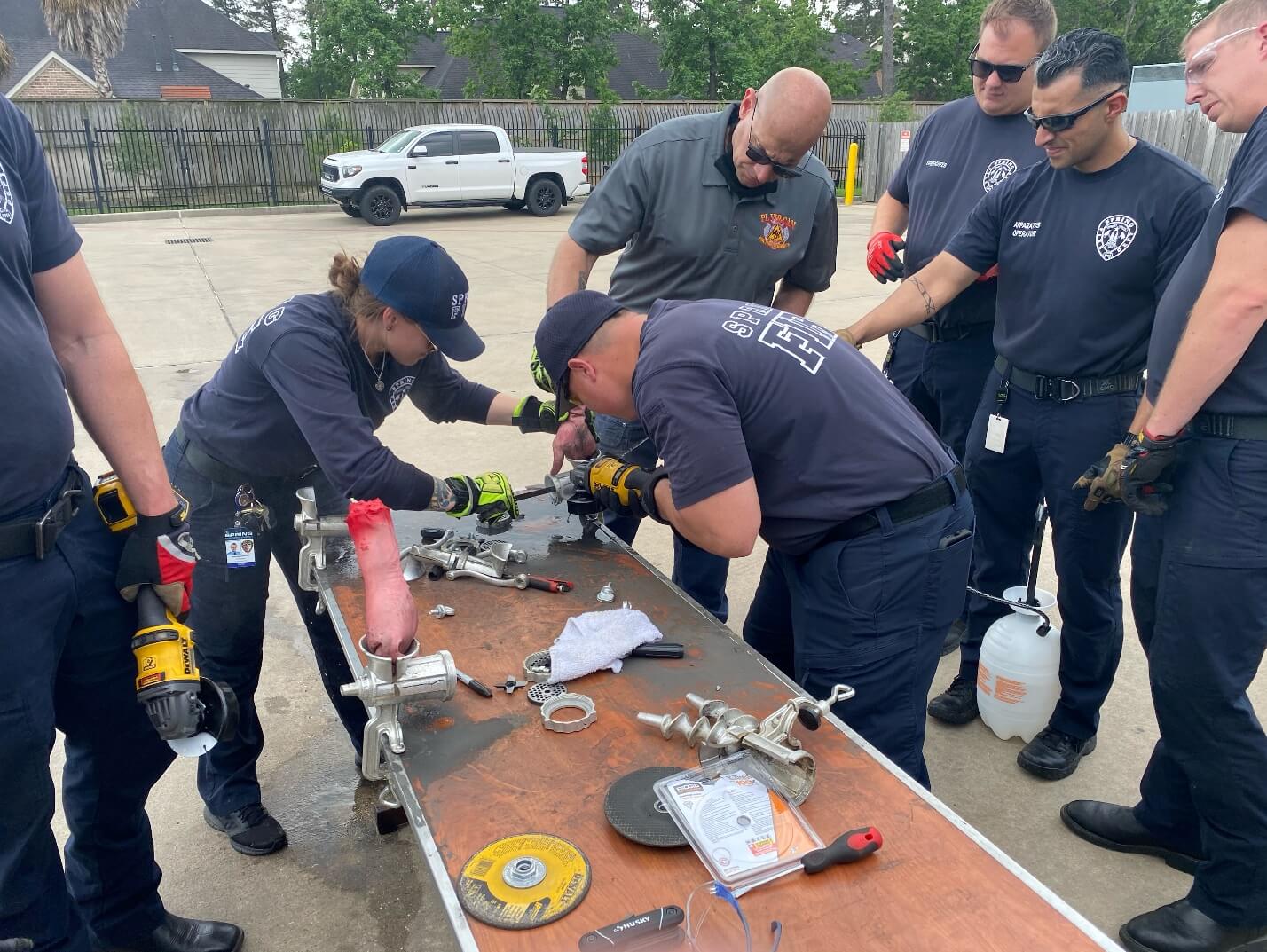 (Photo: Spring firefighter Amanda Erekson (left) learning how to rescue a hand from a meat grinder. Photo by Rescue Team Captain Josh Posey.)
"Imagine if you got your hand or leg trapped in a piece of machinery, impaled on a fence spike or trapped under a vehicle," added Captain Monroe. "Wouldn't you want your firefighters to know how to get you out of that danger and receiving medical care as quickly and safely as possible?"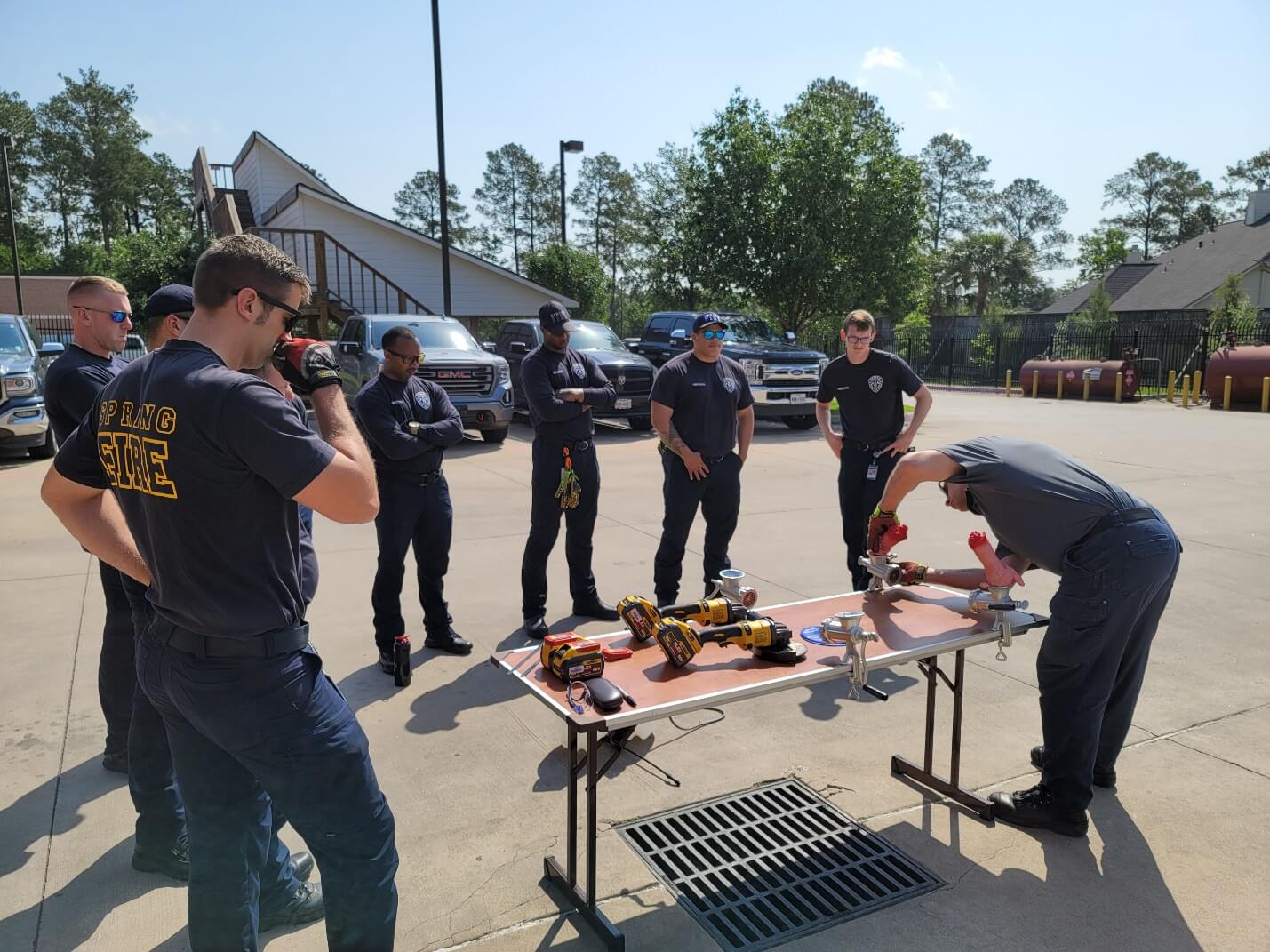 (Photo: Another view of the meat grinder rescue taken by firefighter Kevin Price.)
The "Man versus Machine" course is a full day of extrication training involving everyday objects and specialized machinery entrapments.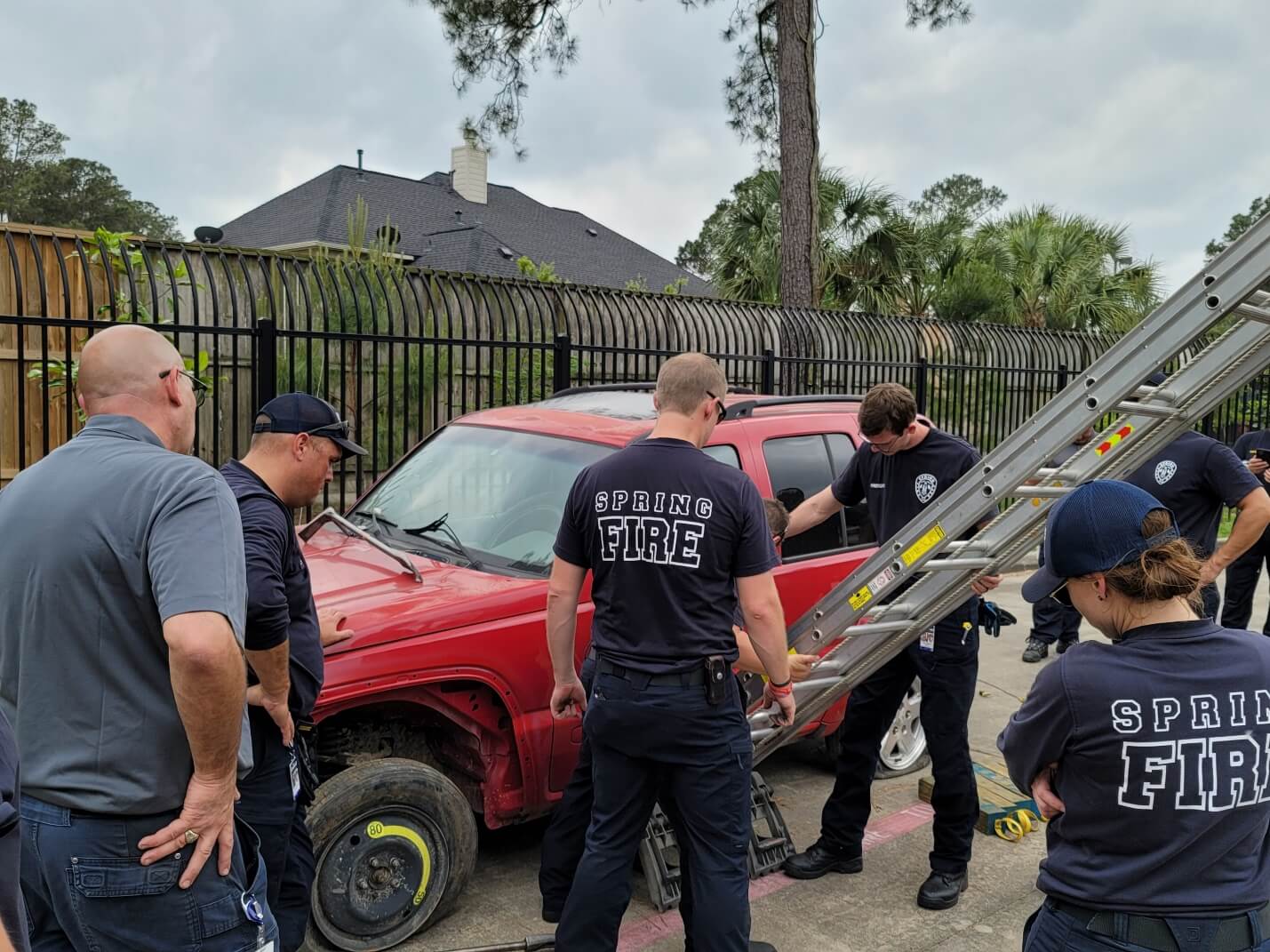 (Photo: Spring Firefighters training on removing a car from a trapped person. Photo by firefighter Kevin Price.)
"Whether it's getting a ring off a finger, a head stuck in a grate or an arm stuck in a tortilla machine – all situations that Spring firefighters have faced — this hands-on training gives our team practical experience in difficult machinery rescues," added Monroe. "Our team works closely with the instructors on how to use their various power tools to take the necessary step to save lives."
More on the training here: https://plvulcanfiretrainingconcepts.com/courses/man-vs-machinery.
About Spring Fire Department
The Spring Fire Department was founded on April 29, 1953 by a small group of dedicated citizens. It has grown into one of the top combination fire departments in Texas by putting forth a goal of total community safety. In addition to our 24/7/365 commitment to fire suppression, rescue and emergency medical care, our public education and outreach helps our citizens save lives; keep their families, homes and businesses safe; protect themselves and their neighbors; and prepare for potentially catastrophic events. Our commitment begins long before a fire.