Largest Rookie Firefighter Class in Spring Fire History
Spring Fire Station 71's bay was packed on Saturday, April 7, 2018 as the Spring Fire Department's largest rookie class ever received their badges.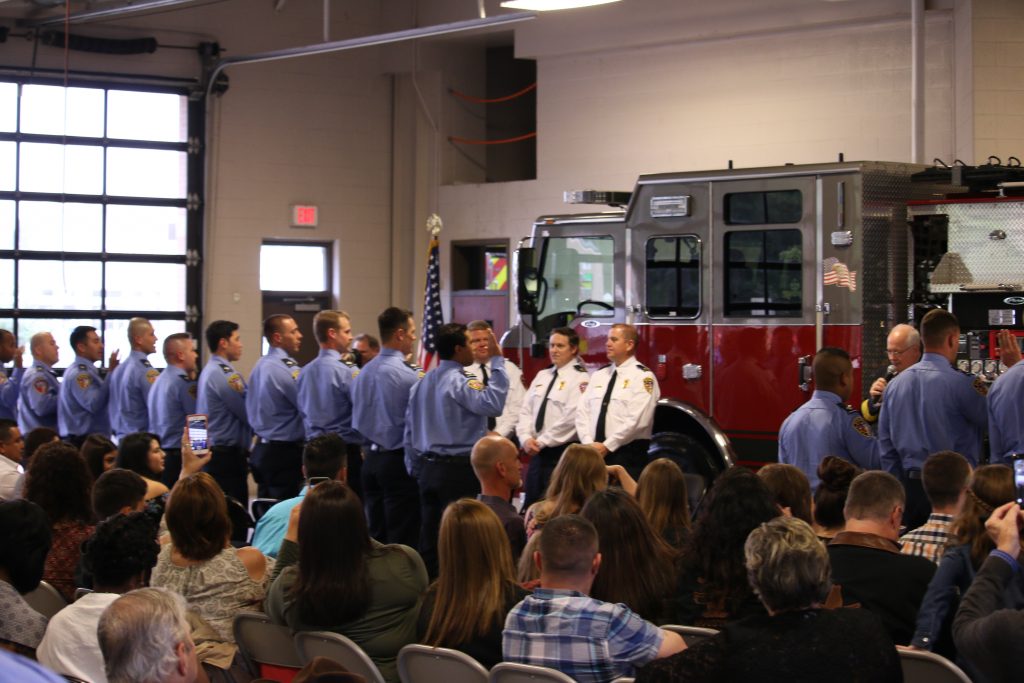 Three veterans also received their newly earned captain's badges.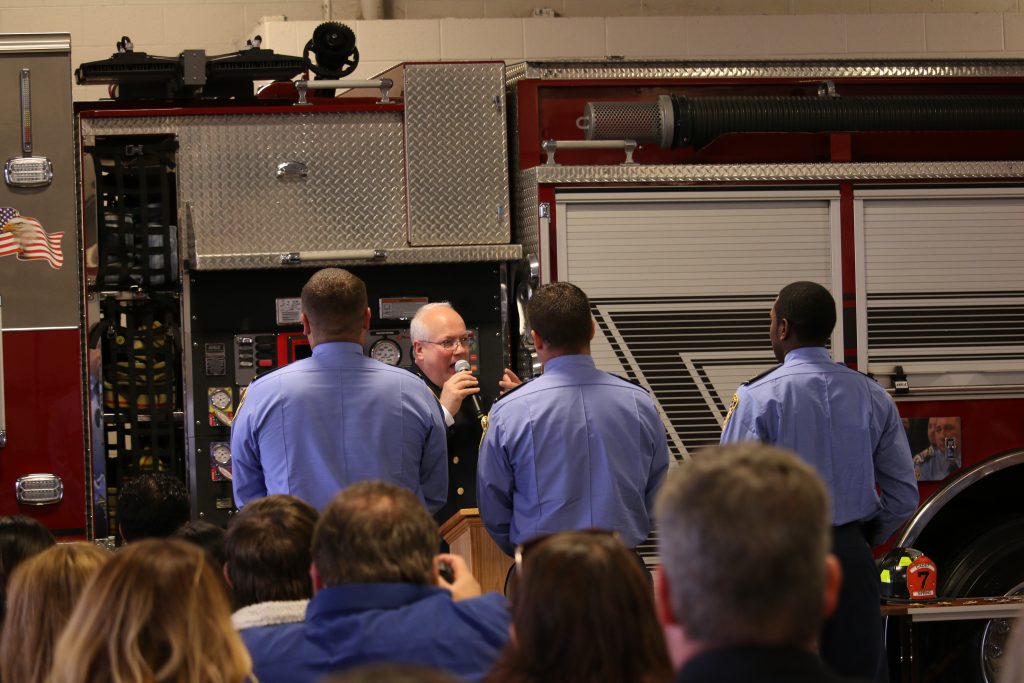 It was a joyful scene as grandfathers pinned badges on grandsons and families celebrated the Spring community's newest first responders.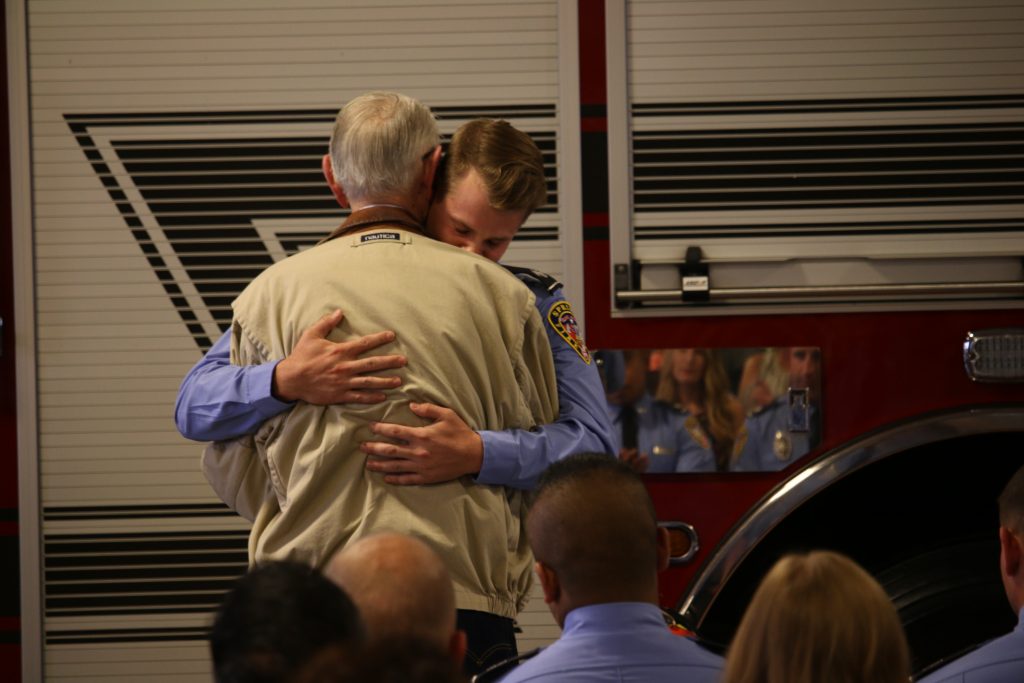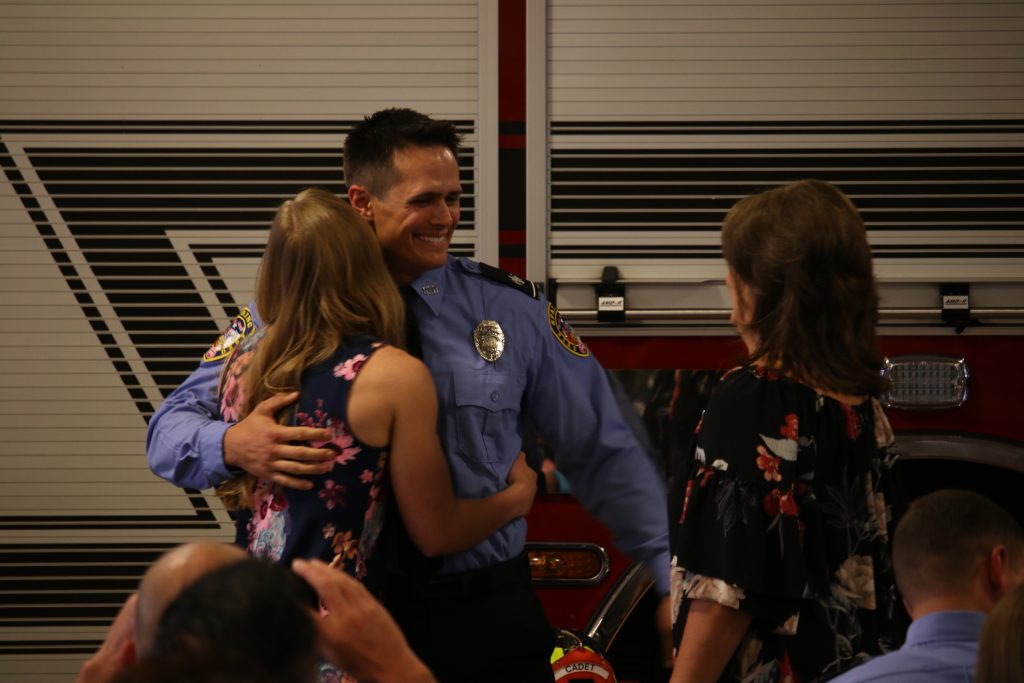 Spring FD's 12 new fulltime and 6 new part time firefighters are all certified by the Texas Commission on Fire Protection (TCFP) and have begun serving the Spring community after an intensive three week orientation.
The ceremony to administer the oaths and pin the new captains and rookies was broadcast on Facebook Live.