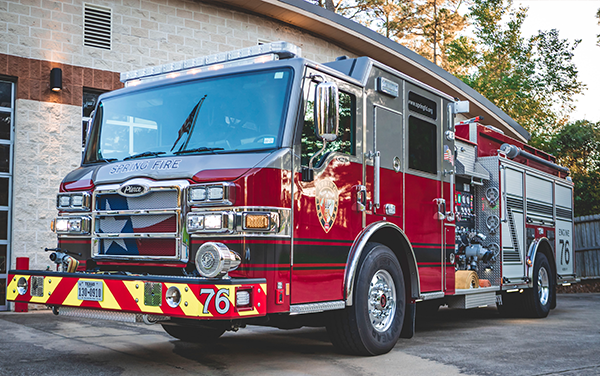 Engine
The workhorse of the Fire Department; an Engine's primary function is to suppress fires. But as times have changed, so have their roles. Fire engines in our department also respond for medical calls, motor vehicle accidents, rescues, hazardous materials responses, and other incidents.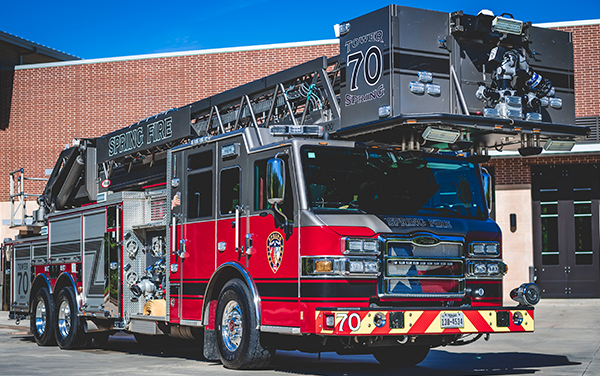 Tower
The tower is able to pump water, carry water, deploy firefighting attack lines carried by firefighters, ladders firefighters carry to reach 3 story buildings, and an aerial ladder that reaches 100'. The tower also has a bucket at the end of the aerial ladder. The bucket allows for more versatility when we are operating on the fire ground and provides a safer platform for firefighters to operate from when getting onto roofs as well as rescuing victims from elevated positions. The tower also gives the firefighters the ability to breathe from an on board air system in the bucket. In addition to this, the tower carries tools for vehicle extrication and emergency medical equipment.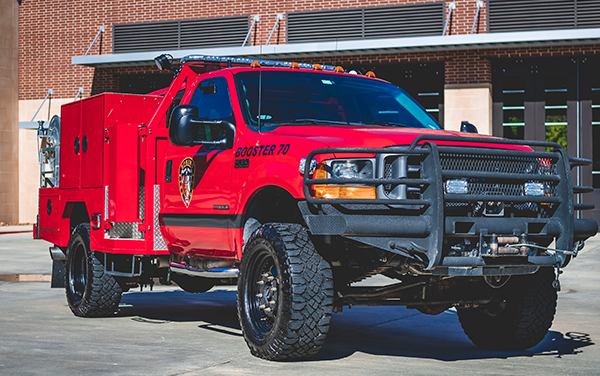 Booster
A booster or brush truck, is mainly used to put out grass fires, and go off road into areas a normal Engine would not be able to go.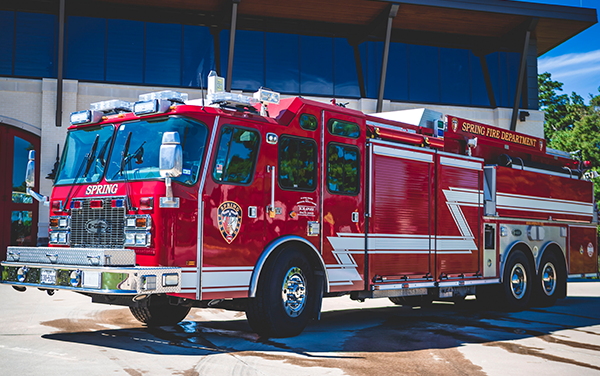 Tanker
Also called a Water Tender in some areas, our tankers hold more than 3000 gallons of water. Not all areas in Spring have fire hydrants, and fire crews on scene depend on these large apparatus to provide them the water necessary to fight fire. When empty, these trucks then refill at the nearest hydrant available and shuttle the water back to the crews.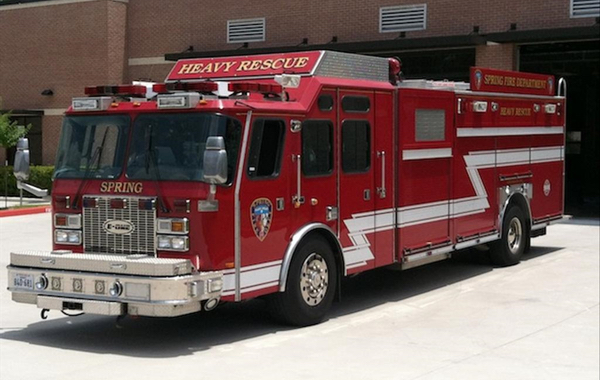 Rescue
The rescue truck is essentially a very large toolbox on wheels. It carries specialized equipment that is used to rescue victims in various situations such as traffic accidents, water rescues, high angle rescues and confined spaces. They carry the tools that are popularly known as "The Jaws of Life."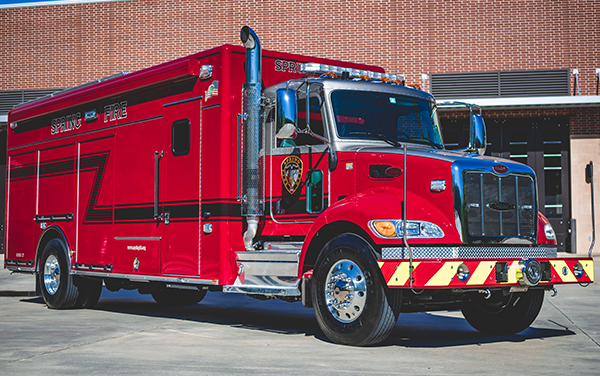 Rehab Vehicle
At scenes such as structure fires and large grass fires, firefighters can easily become dehydrated due to the workload and physical exertion required to get the job done. We have a pickup truck that provides water and snacks to the firefighters on scene to keep them hydrated and healthy.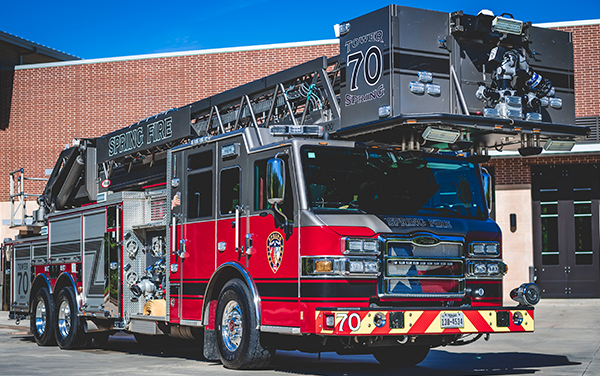 Pierce Velocity 100' Aerial Platform - Tower 70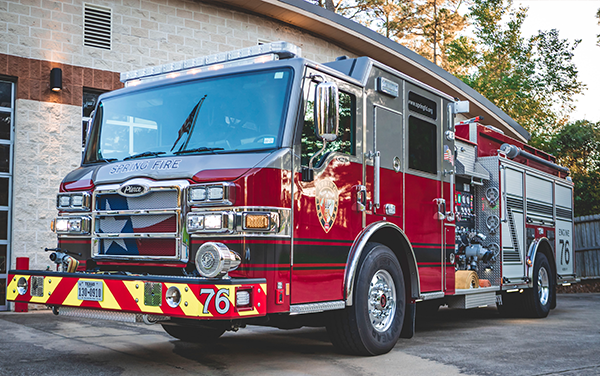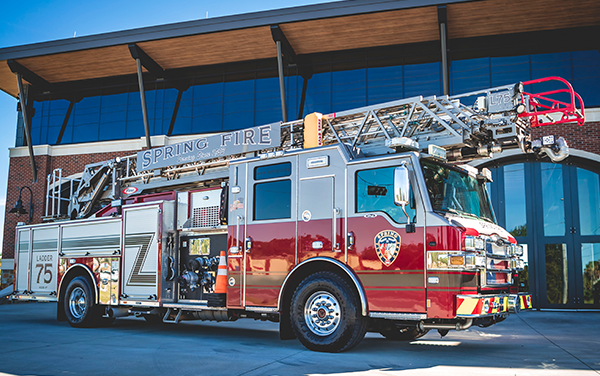 Pierce Velocity 107' Ascendant - Ladder 75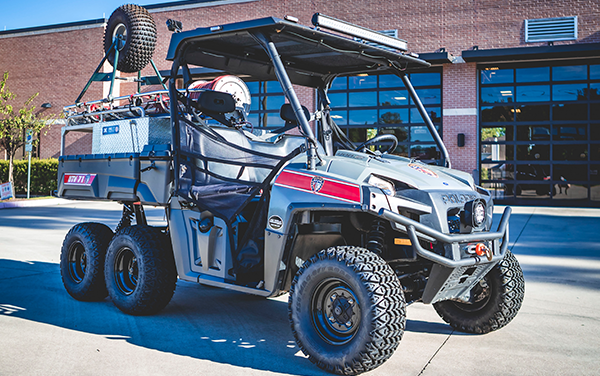 Utility Task Vehicle - UTV-71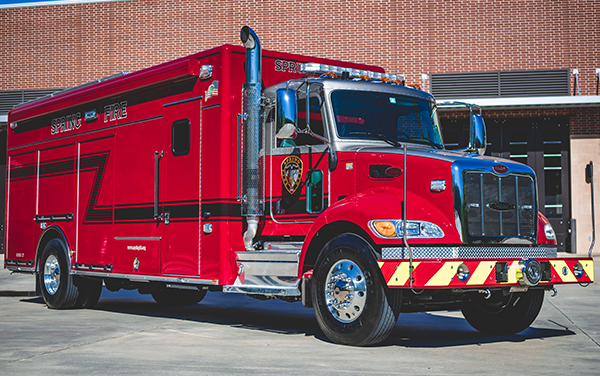 2021 Peterbilt - Rehab 70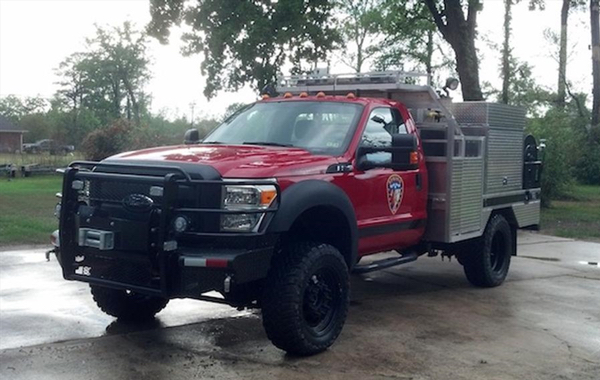 Booster Truck - Booster 73, 76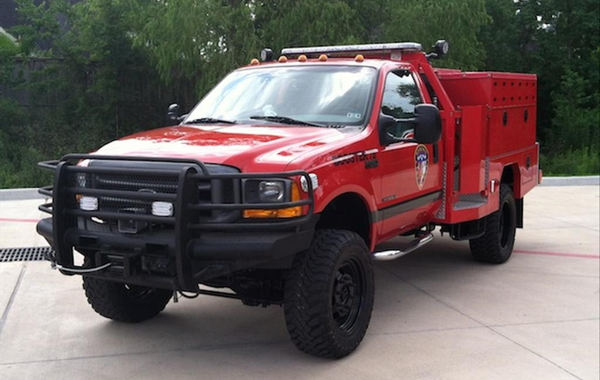 Booster Truck - Booster 70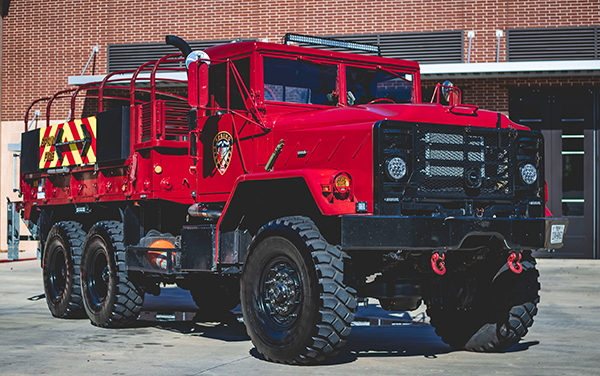 Heavy Utility 70 and 71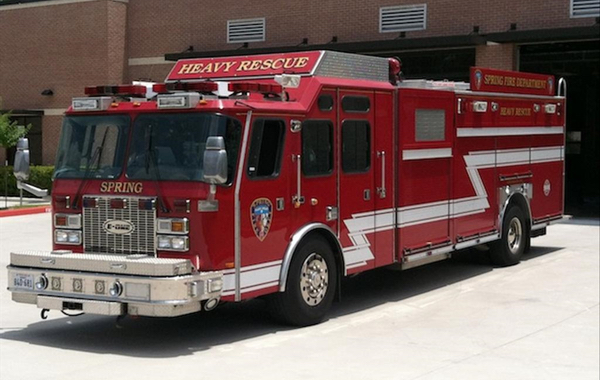 E-One Rescue Truck - Rescue 71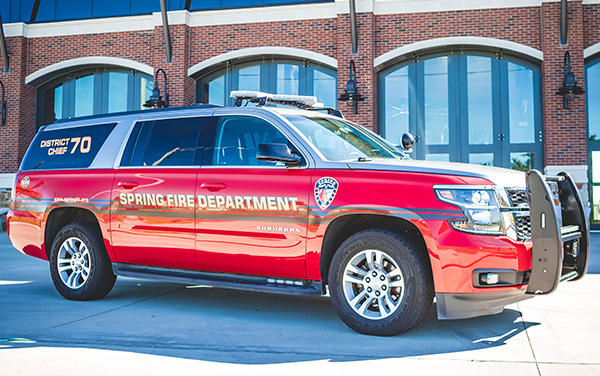 2017 Chevrolet Suburban - District 70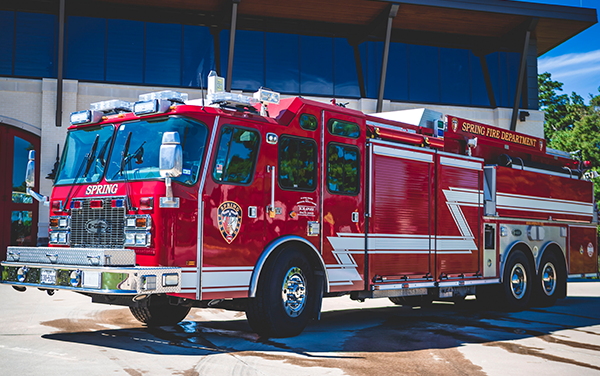 E-One 3500 Gallon Tanker - Tanker 72, 74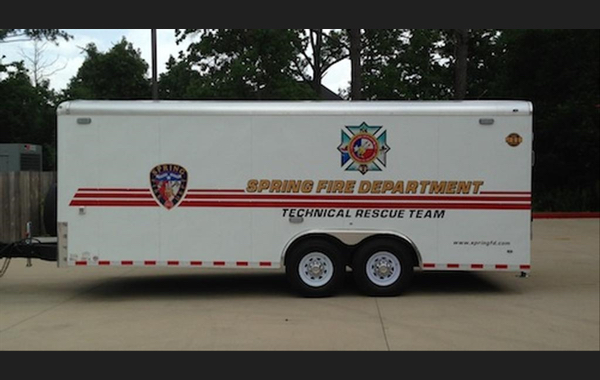 Technical Rescue Trailer - TRT71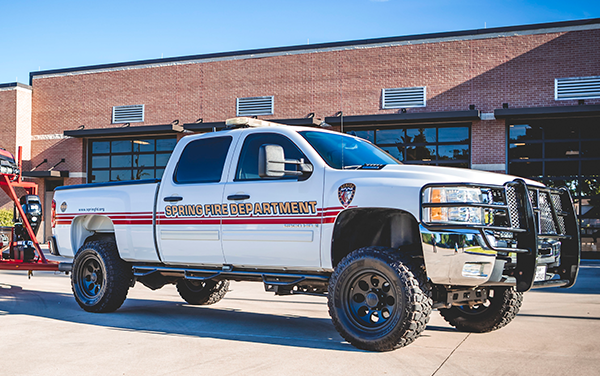 2009 Chevy Silverado 2500HD - Support Vehicles & Squad 71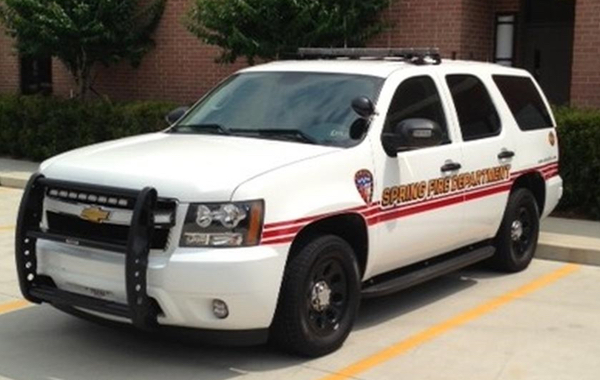 Chevy Tahoe - Chief Officers
How we serve
Some times we meet our community on the worst day of their life. Learn more about the ways we are involved in serving the people of Spring, Texas every other day.
Explore ways we serve