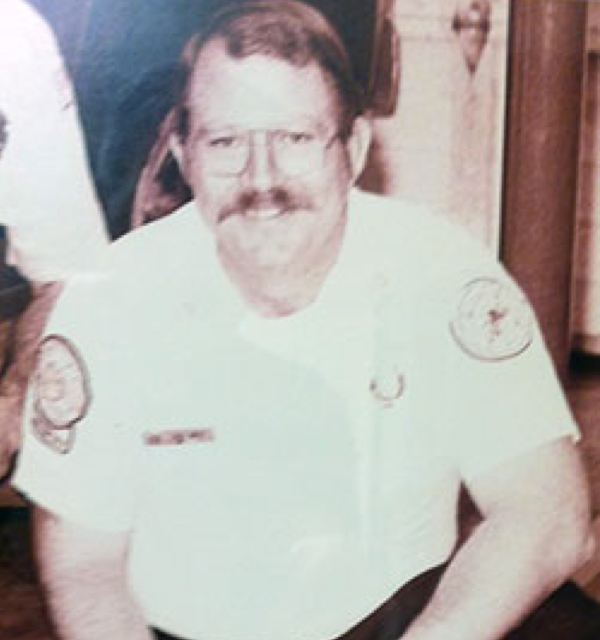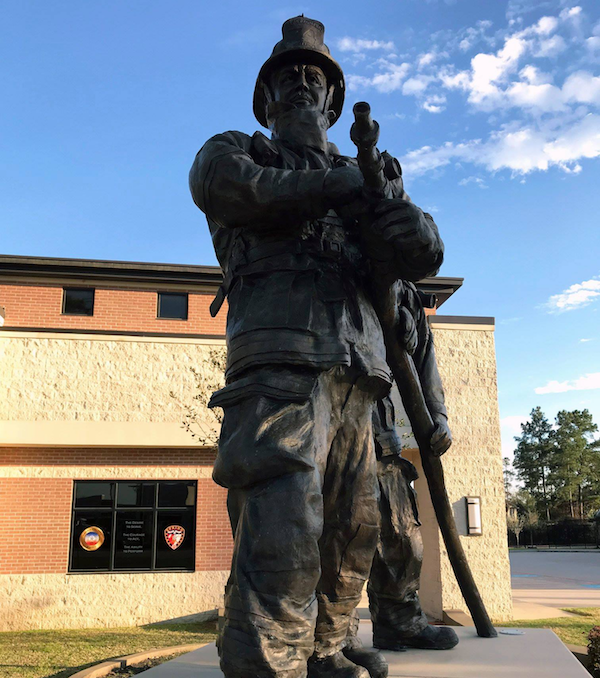 IN Memoriam
Michael F. West died at age 40 on March 2nd, 1985 while on duty
In loving memory of our District Chief who died while fighting a 2 alarm blaze just outside of Old Town Spring. Mr. West is survived by his wife and family.
Mr. West's name is engraved on the 1985 plaque at the National Fallen Firefighters Memorial in Emmitsburg, Maryland.  His name was also added on the west side plaque of the Volunteer Firemen's Monument on the Capitol grounds in Austin, Texas in October of 1999.
Mike as his friends called him, is immortalized in bronze in the honorarium in front of Spring Fire Department Administration.  The statue was unveiled by those that were at that fire as we recognized the 30th anniversary of his ultimate sacrifice.
The way the pedestal and statue are positioned is not random.  If you could flow water through the hose of the statue and you could put enough pressure behind it, it would shoot a water stream that would land on the property where Mike lost his life that tragic Texas Independence Day.  This statue is a reminder to every one of the sacrifice that Mike made for the community he served, the fire service he loved, and the family he adored and left behind.
We will never forget!
Ready to serve our community?
We're looking for brave men and women who take pride in where they live. Learn more about what it takes to become part of our department.
Join our team