A Cautionary Tale: Preventable House Fire
By Hannah Falcon
The Spring Fire Department hopes others will learn from a disastrous house fire caused by improperly discarded smoking materials.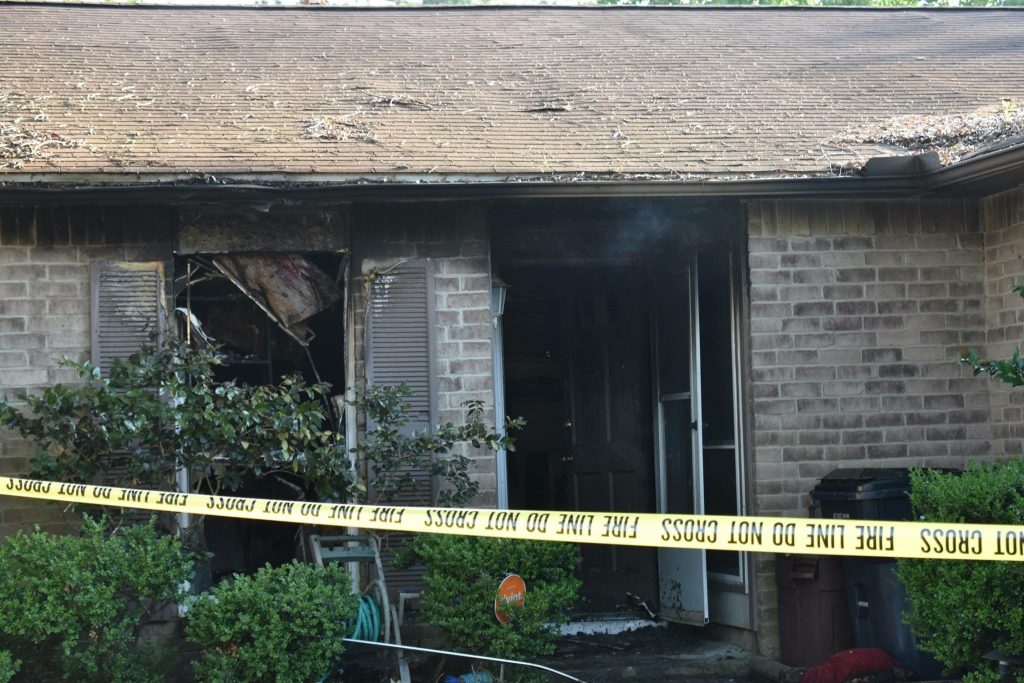 Early Saturday evening (June 2), fire broke out in a home on Millgate Drive in the Postwood Subdivision, near Cypresswood and Treachwig. The Spring Fire Department arrived on scene five minutes after dispatch.
Two victims were saved from the burning house. "The neighbor had removed a female victim from the residence prior to the arrival of the fire department and it was reported to the initial arriving engine that the male was still inside the residence," Spring Assistant Fire Chief Robert Logan said. Spring Fire Captain Tim Weiman and firefighters Jeremie Bricout, Marc Corbeil and Tyler Crane "docked down the fire, and went inside and performed a rescue of the male victim."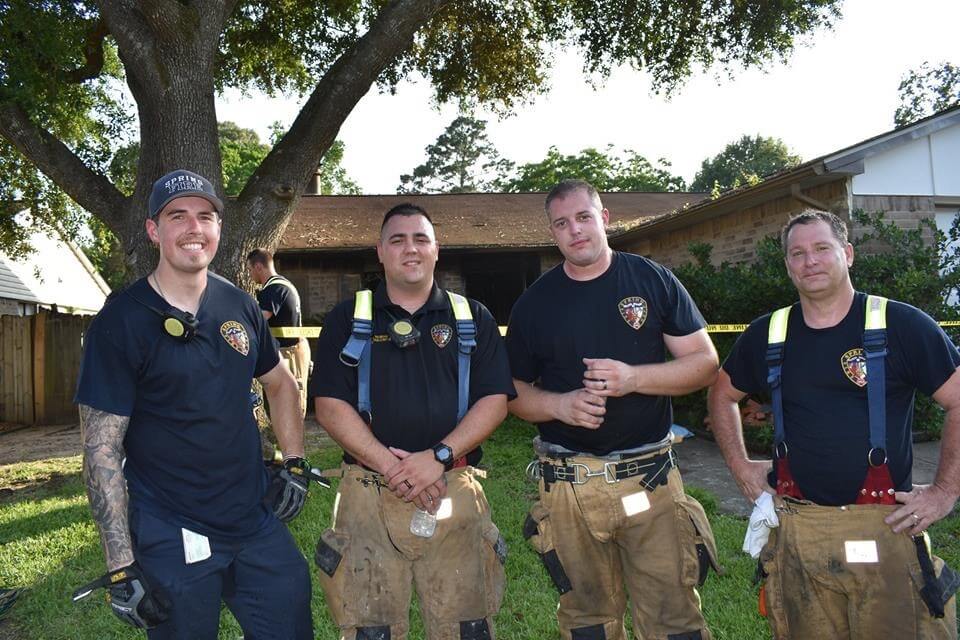 (Photo: Firefighter Tyler Crane, Capt. Tim Weiman, Firefighters Jeremie Bricout and Marc Corbeil pictured Left to Right)
A Life Flight helicopter flew the woman to Memorial Hermann Hospital in the Texas Medical Center. Cypress Creek EMS transported the male victim to an area hospital.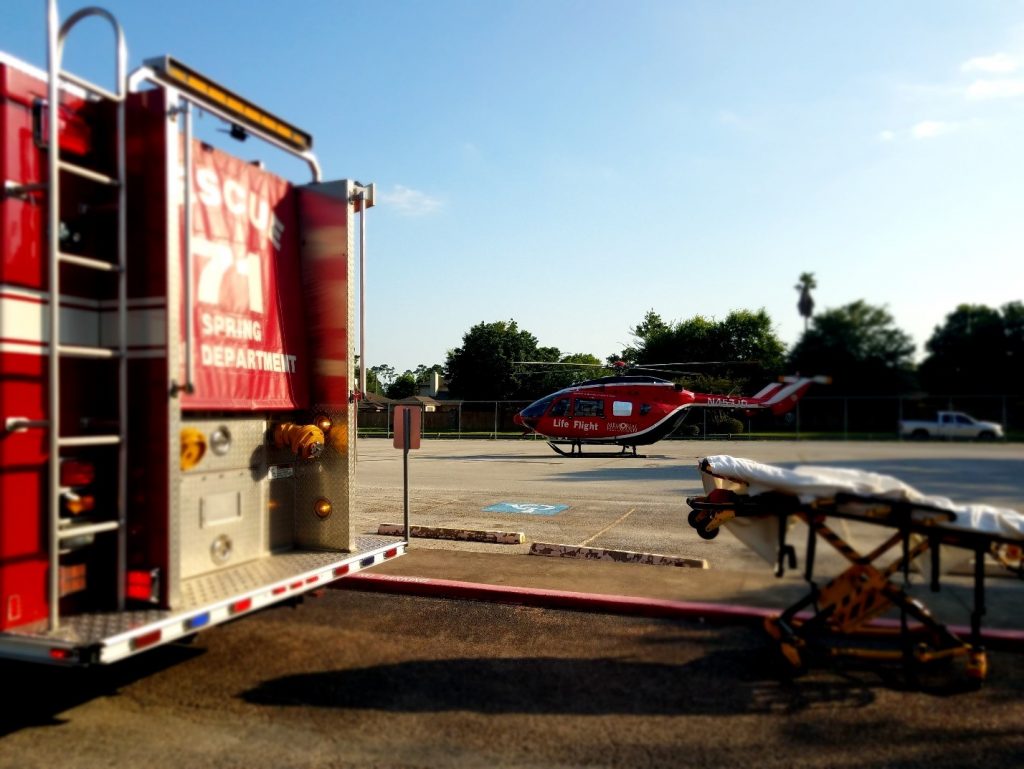 (Photo: Capt. Rocky Langone, Spring Fire Department)
This was a preventable tragedy. "Investigators have determined the fire was caused by improperly discarded smoking materials," said Harris County Fire Marshal Public Information Officer Rachel Moreno. "The fire originated on the couch, where a cigarette butt had fallen between the cushions."
"(T)he male victim who was originally transported to Northwest Medical Center, has since been taken to UTMB Galveston via Life Flight. He is in critical condition," Moreno added.
The Fire Marshal's Office advises smokers to follow several safety guideline such as smoking outside and never near a bed or medical oxygen. Smokers should always use a deep ashtray or metal pail and put out cigarettes with sand or water before throwing them out. In order to avoid any such fire accidents, smokers should check under furniture and in between cushions for discarded cigarettes.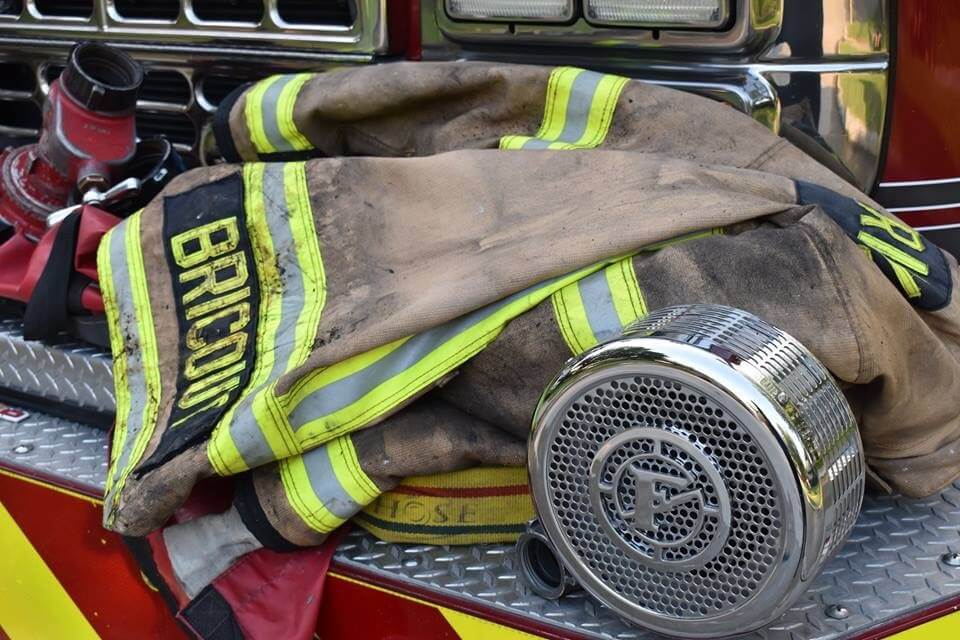 The situation during the call was uncommon for firefighters, according to Capitan Weiman, because the type of rescue performed is out of the ordinary.
"I know guys who have gone their whole careers without making a save like we did on that fire," Weiman said.
Hannah Falcon is a sophomore Communication major at Texas A&M University. A Staff Writer and Life & Arts Editor for the Texas A&M Battalion, Falcon is spending the summer as a volunteer writer for Spring Fire Community News.