A Joyful and Tearful Reunion Following a Dark, Wet Rescue
It was a late-night call that firefighters train for and the crew of Ladder 75 will not soon forget.
Around 10:20 pm on Tuesday, January 5, 2021, Spring firefighters were dispatched for a motor vehicle incident with entrapment.
The Cypress Creek Comm Center told them a vehicle had gone off the Ella road bridge. Firefighters from Station 75 arrived within four minutes to find a car on its side in the Seals Gully.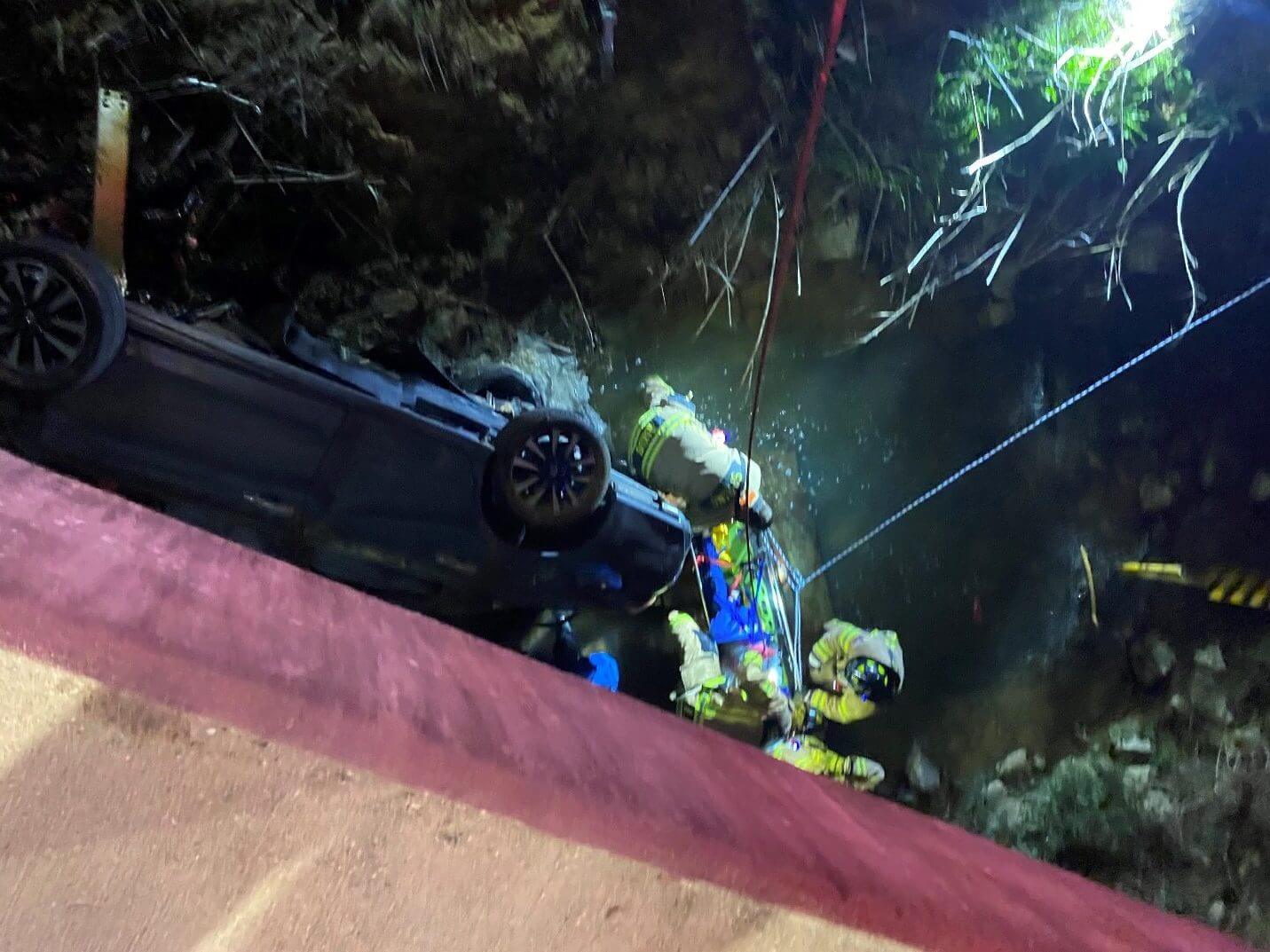 (Photos credit: Spring Firefighter Forrest McCord)
After colliding with another vehicle, the car had landed in the gully below the roadway. An injured woman was outside the partially submerged car when Ladder 75 arrived.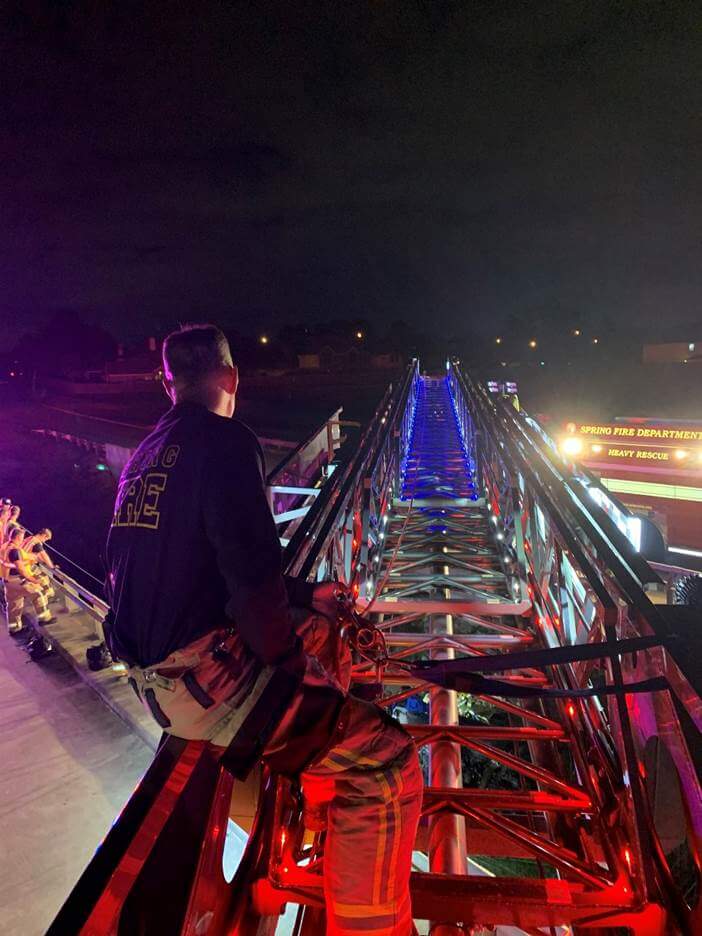 Firefighters lowered a Stokes basket down so Spring firefighters could safely lift her out of the gully.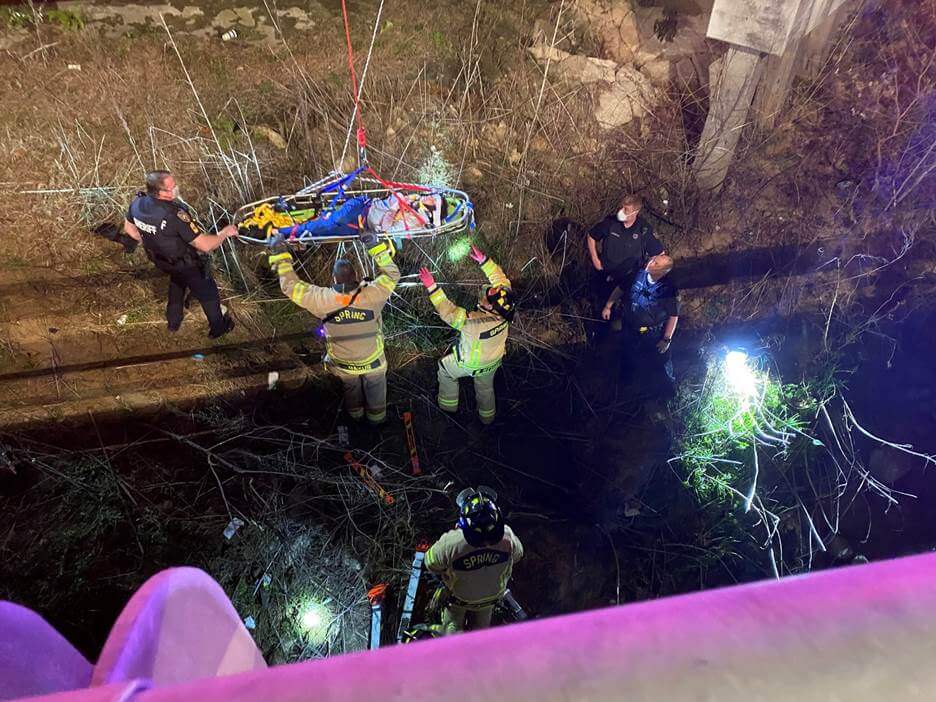 Once she was lifted back up to the road, Cypress Creek EMS Medic 515, which is based at Spring Fire Station 75, transported the driver to a local hospital. Harris County Sheriff's deputies investigated the accident.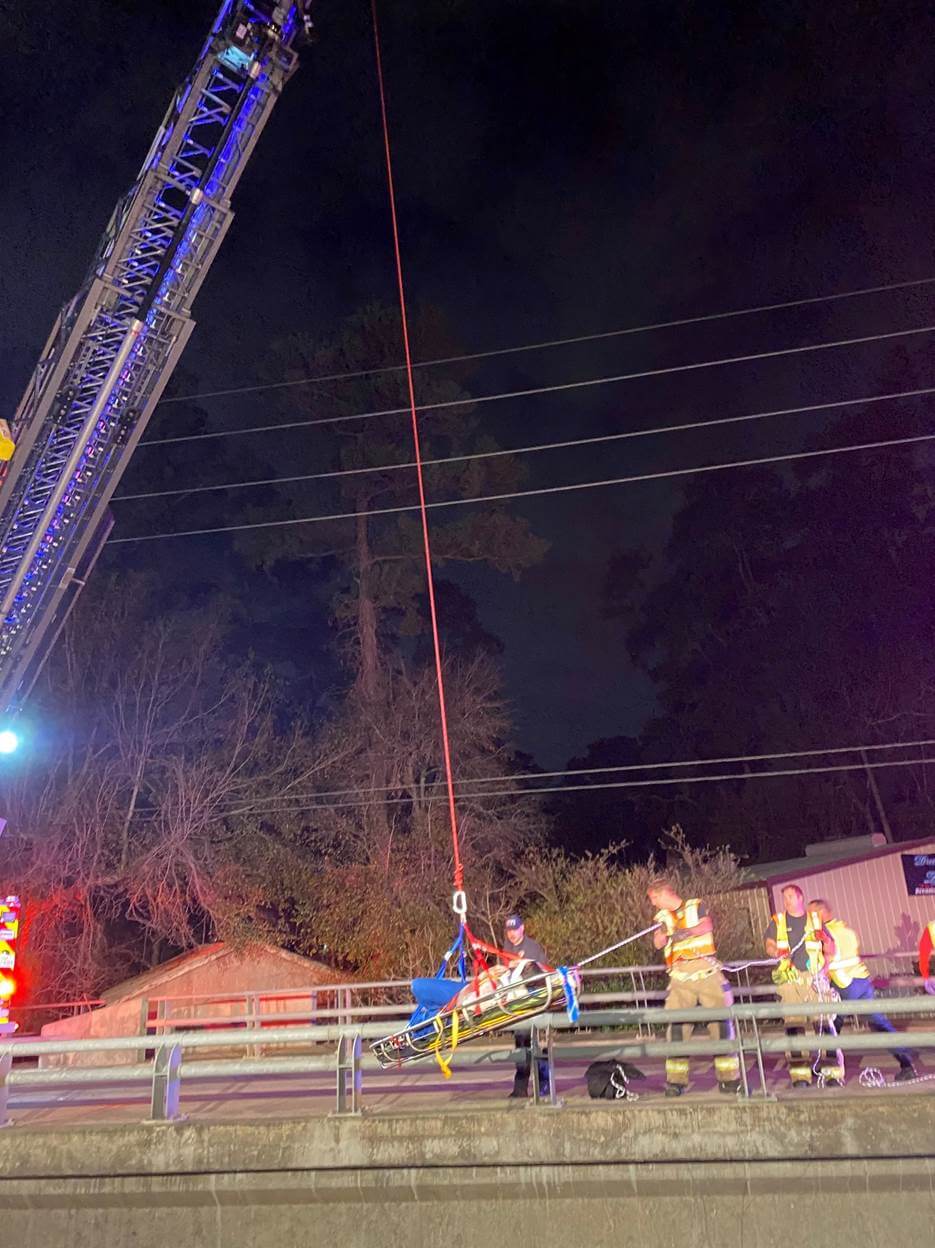 Nearly four weeks later, Missy, who is still recovering from her injuries, dropped by Station 75 to thank the team that saved her life.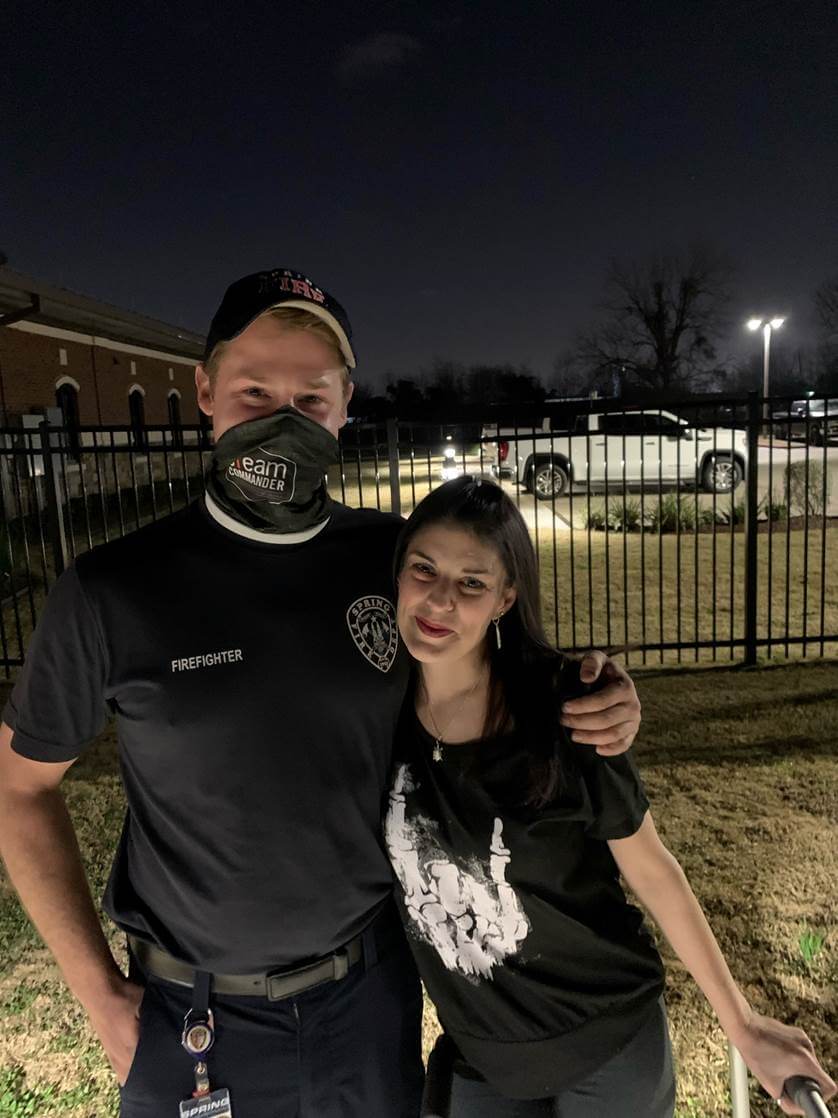 (Pictured: Firefighter Forrest McCord and Missy.)
Many a tear was shed as Spring firefighters showed Missy pictures of the accident scene.