A Spring Firefighter Calendar is coming This Fall… with a furry twist
by Tyler Mowery
Spring firefighters are teaming up with Harris County Animal Shelter to raise funds and find homes for animals in need.
Firefighters are spending this week posing for photos for the 2020 calendar with adoptable animals from the Harris County Animal Shelter.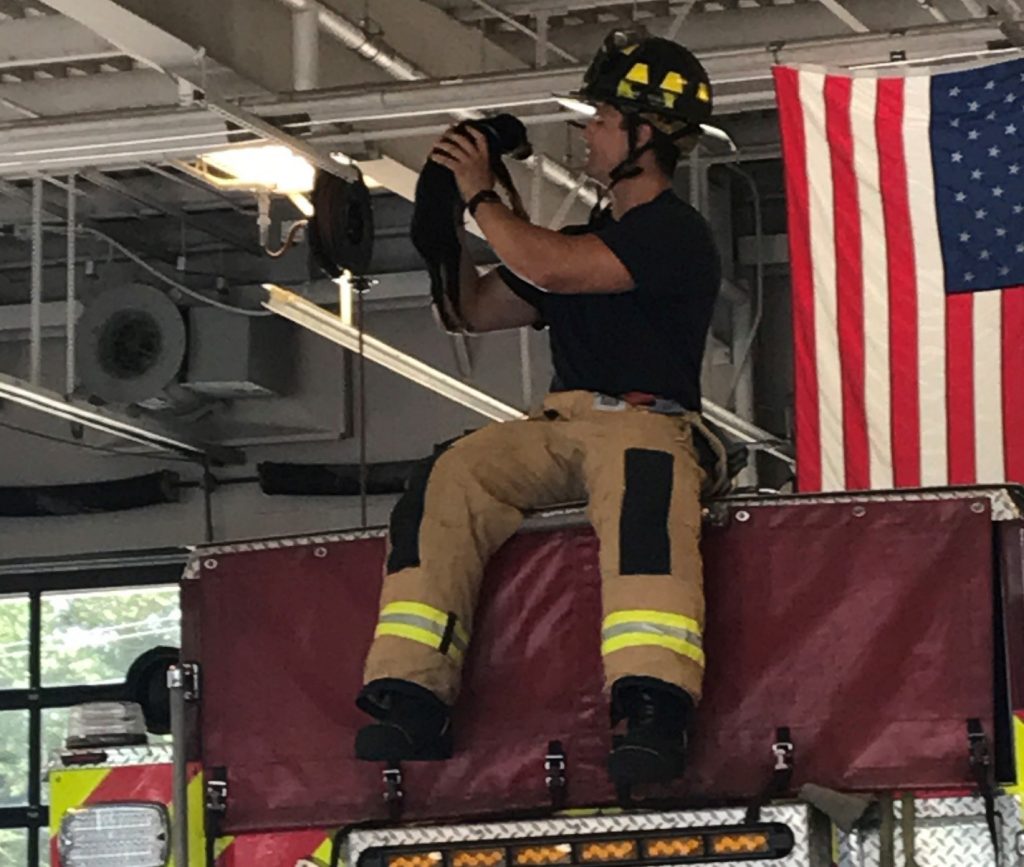 (Spring Firefighter Matthew Lee making a new friend on top of Engine 71.
Photo credit: Spring Fire intern Laura Larregui)
The Shelter's Senior Communications Specialist Kerry McKeel is excited for this first collaboration between shelter and the fire department. "We are always looking for partnerships in the community," so we were very excited when the Spring Fire Department reached out to us."
As the partnership creates awareness for the animals' needs, it will also raise funds "to support some non-government mandated programs at the shelter which helps us save more lives," McKeel added.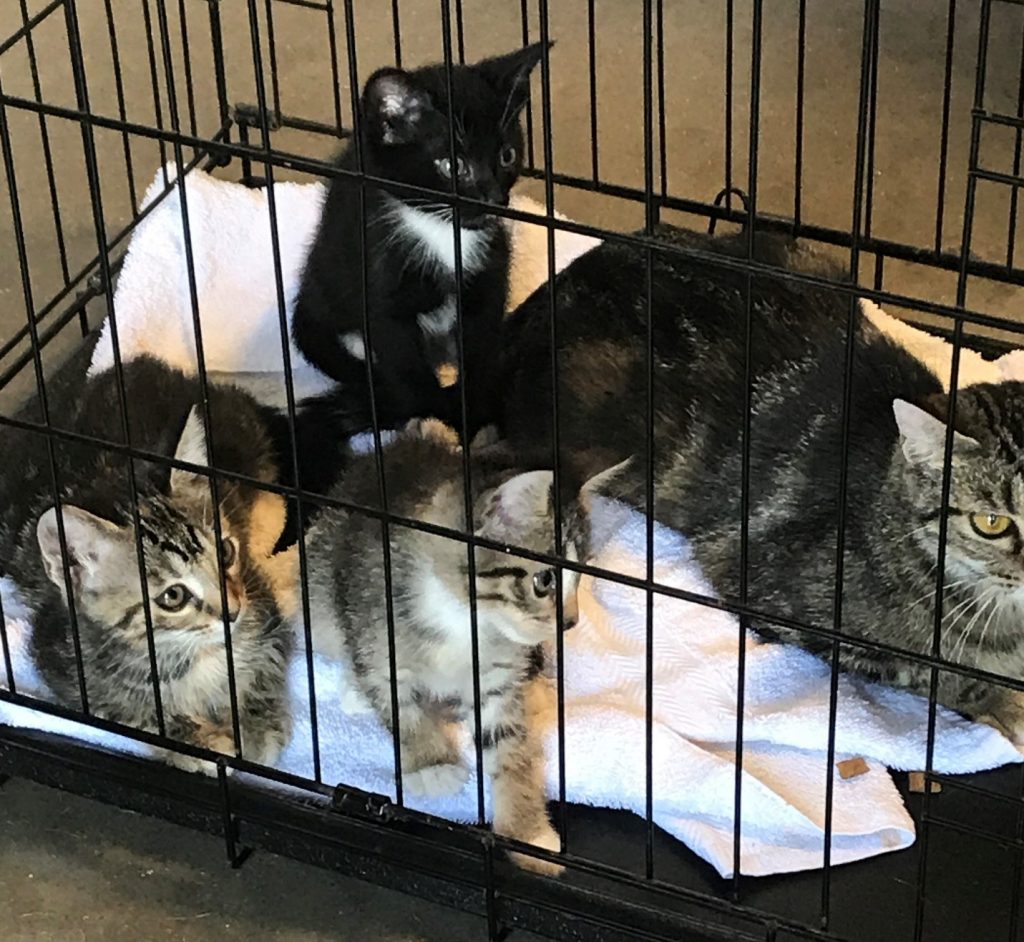 (A litter of seven-week-old kittens available for adoption. Photo credit: Larregui)
Apparatus Operator Michael Alaniz is optimistic for these new partnership.
"We have a great organization here that supports us," Alaniz said. "The opportunity like this to work with another organization definitely helps the animals out." Alaniz is including his eight-month-old daughter, Mila Rose in his photo, making this calendar shoot double as a father's day photo for him as well.
"It's a different way for us to share our message about the needs of the many shelter animals for adoption at our shelter," McKeel said. "It's also another way for us to create awareness in the community not only of where our shelter is and the services that we provide, but also the sheer number of animals that are in need of homes."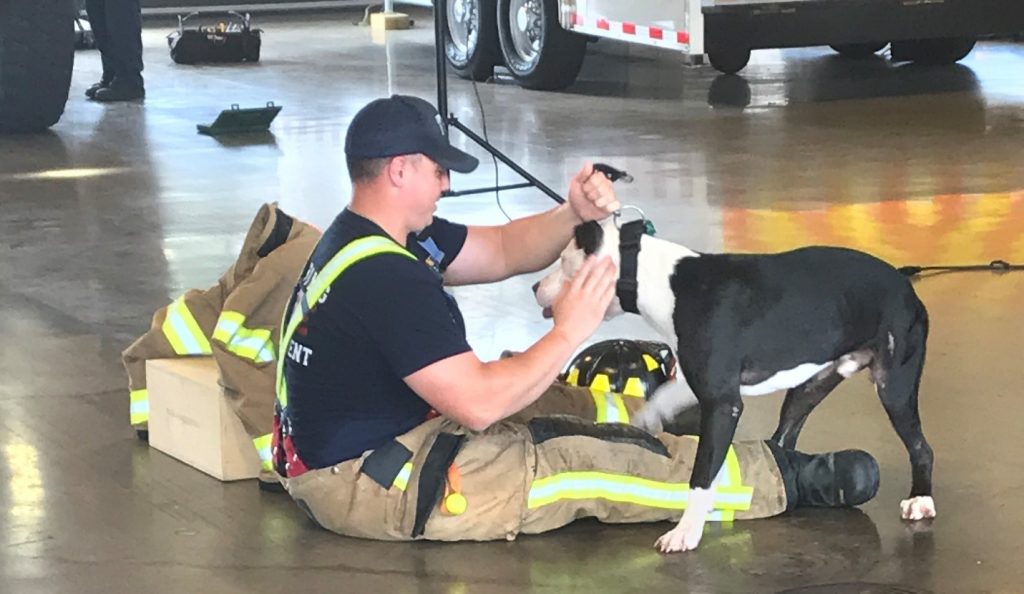 (Spring Firefighter Louis Rougeou takes a moment to play with an adoptable pup.
Photo credit: Larregui)
Both Spring Fire Department and the animal shelter expect solid calendar sales this fall and look forward to more partnership opportunities in the future.
Spring native Tyler Mowery is a senior mass communications student at Sam Houston State University. Tyler is spending the summer as a Spring Fire Department Community News Writer. During the school year, he reports for The Houstonian and serves as a volunteer firefighter for the city of Huntsville.