Always Check for Underground Lines BEFORE Construction
By Chris vonWiesenthal, Spring Fire Department District Chief
Spring Fire Department units responded to a gas leak in a back yard in the Thicket at Cypresswood Subdivision this morning. A contractor replacing a portion of fence struck a residential gas service line with his post hole digger. Thankfully the hazardous conditions were contained and no fires occurred. CenterPoint Energy was called to fix the line.
Please remember to call 8-1-1 and check for any underground utility lines prior to starting any construction. It's a free service that can save homeowners a huge bill later.
There was no fire, but free flowing natural gas is a hazardous condition that warrants calling 9-1-1.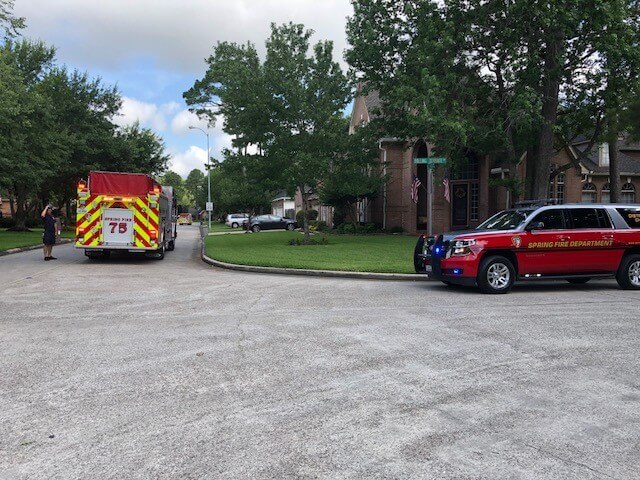 CenterPoint arrived on scene promptly and addressed the issue so Spring Fire units (E75, E71, & D70) could return to service.
Remember to always call 8-1-1 before digging so a professional can mark the underground utilities prior to any construction work begins.
The homeowner is typically the responsible party and gets billed the cost of repair and lost gas if the lines do not get marked beforehand..
Have a safe summer.