Badge Pinning Ceremony
Story by Hannah Falcon, Photos by Joe Buvid
On Saturday, Spring firefighters' family and friends gathered at Station 71 to witness the badge pinning of one new captain, one new apparatus operator, one new volunteer firefighter and 13 new full-time fighters.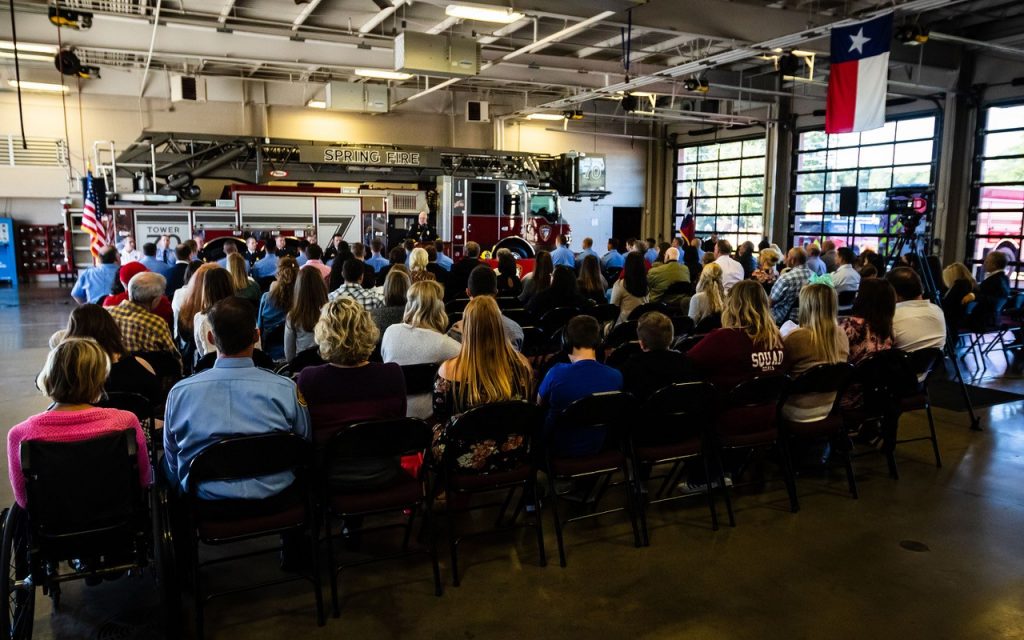 After an invocation from the Emergency Chaplain Group and presentation of the colors by the Spring Fire Honor Guard, Fire Chief Scott Seifert shared the symbolism of the bugle on a firefighter's uniform.
"The bugle is a symbol of the pride we have in the fire service, the duty we have to the men and women serving on our crews, and the traditions we strive to uphold and pass along to the new generation," said Seifert.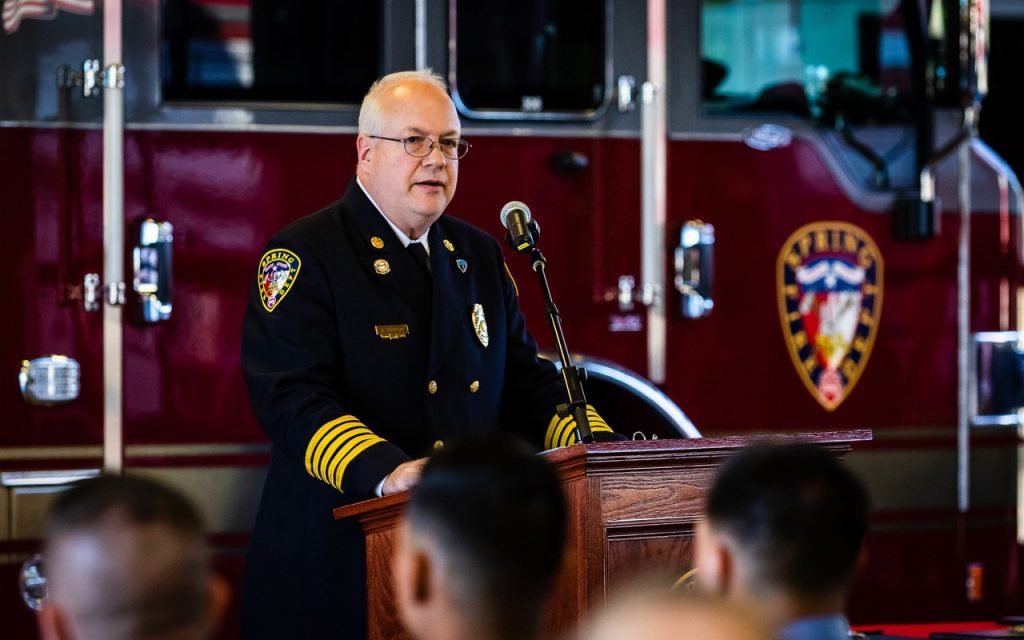 The pride, duty and traditions of Spring Fire Department has been upheld for all 65 years since its founding, according to Seifert. The newly promoted members of the fire department make it possible for them to operate at all hours.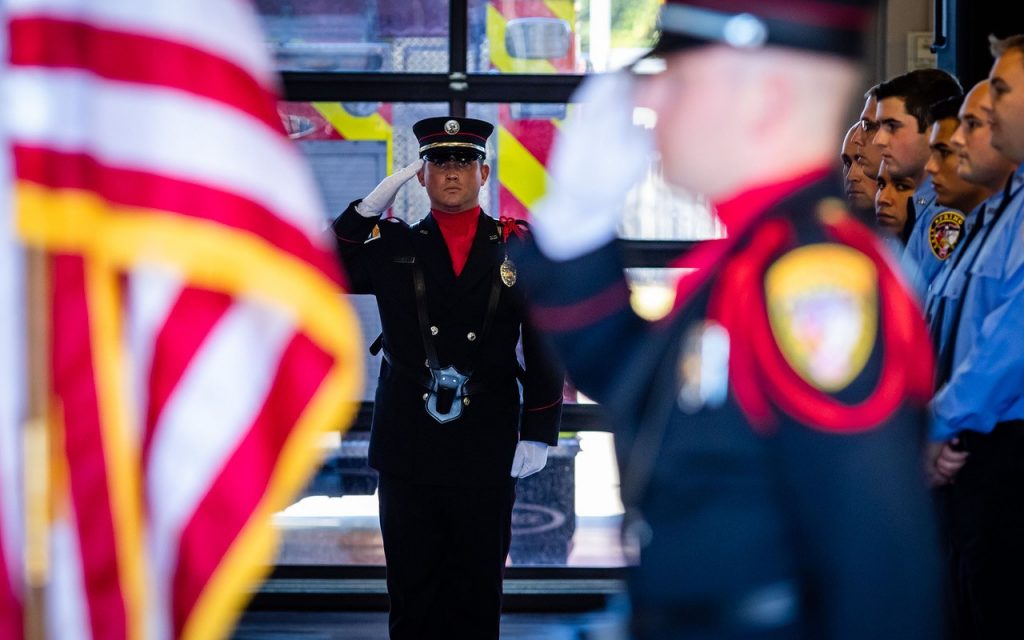 Hamilton Ledkins had the honor of being promoted from firefighter and apparatus operator to captain, and Daniel McCune will now rise to the position of apparatus operator. To receive these promotions, both men had to prepare for months to be tested on their knowledge of fire operations and pass written and hands-on tests.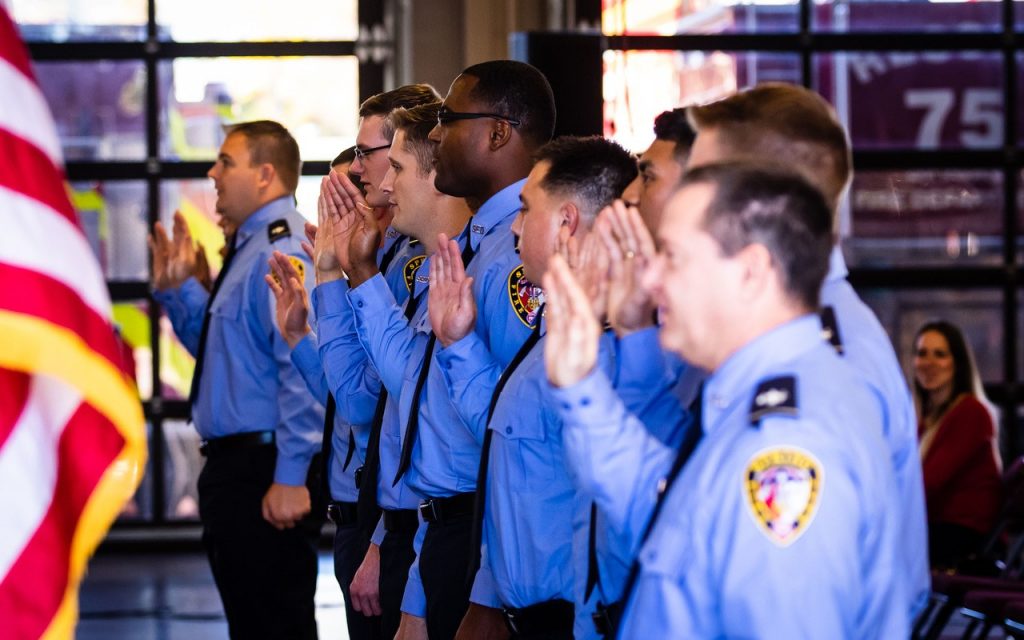 Former volunteer firefighters Mark Millikin and Lewis Rougeou as well as previously part-time firefighter Japheth "Jay" Villalobos received promotions to full-time firefighters along with 10 others. Millikin was previously named the Spring 2018 volunteer firefighter of the year. Carlos Gonzalez and Jeremiah Hatton became Spring Fire's newest part time firefighters.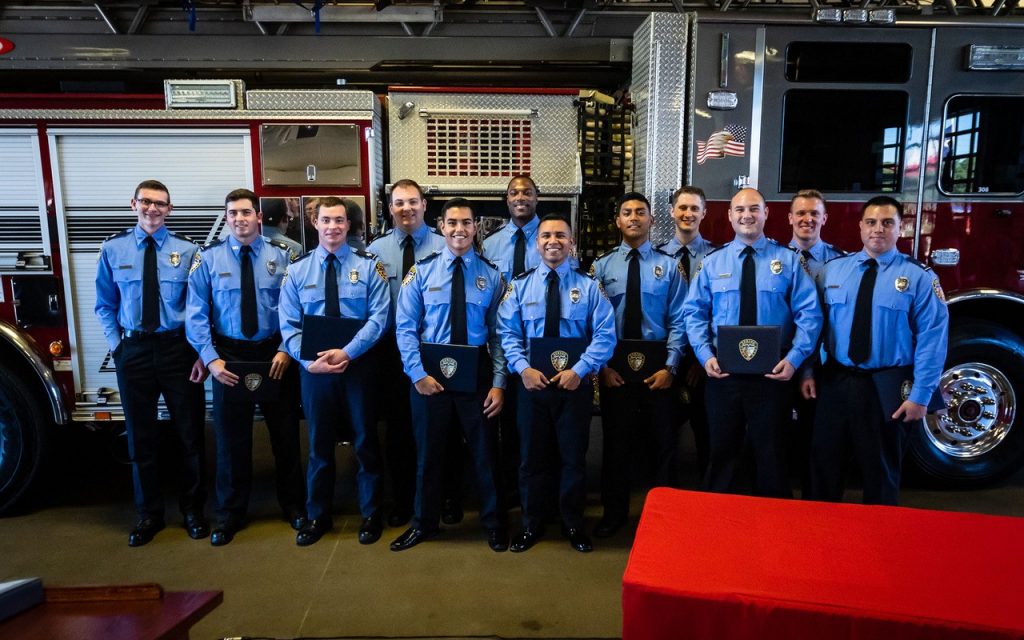 Marc Corbeil received his badge as a volunteer firefighter. Senior Captain Eric Ruple spoke on the evolution of the duties of a volunteer firefighter. In contrast to the days where anyone could put on a uniform and call themselves a volunteer, the title now requires extensive training and commitment.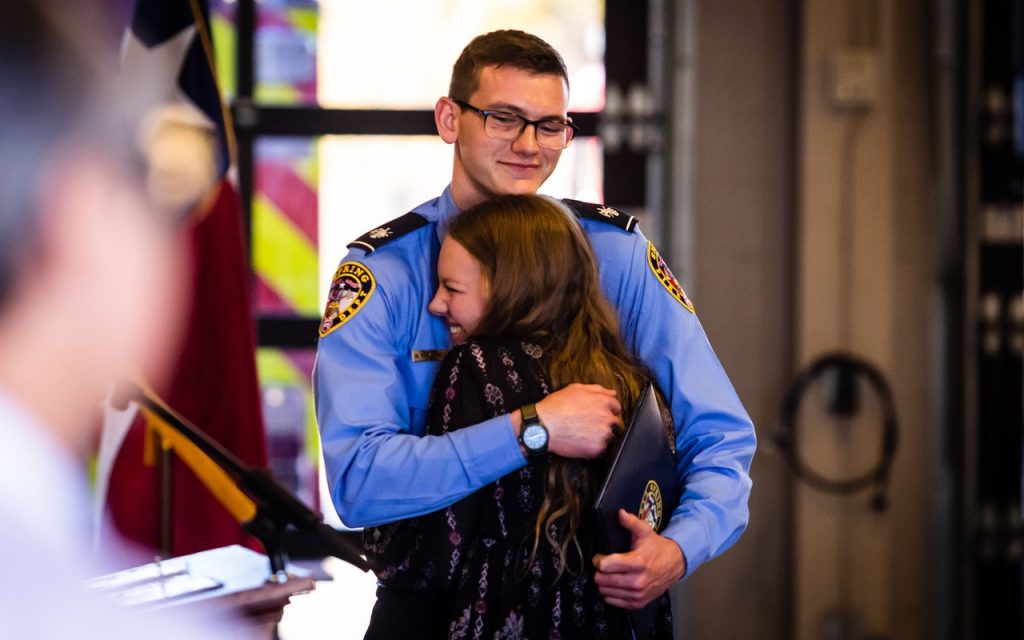 Hannah Falcon is a sophomore communication major at Texas A&M University. A Staff Writer and Life & Arts Editor for the Texas A&M Battalion, Falcon is spending the winter as a volunteer writer for Spring Fire Community News.