Fighting Fires and Cancer
By Hannah Falcon
Firefighter Matthew Corso beat cancer thanks to early detection at the Spring Fire Department.
Since 2016, Spring Fire Department has conducted annual LifeScan tests to protect their greatest asset, their firefighters. The tests consist of three components: bloodwork, a lifestyle consult with a nurse and an ultrasound.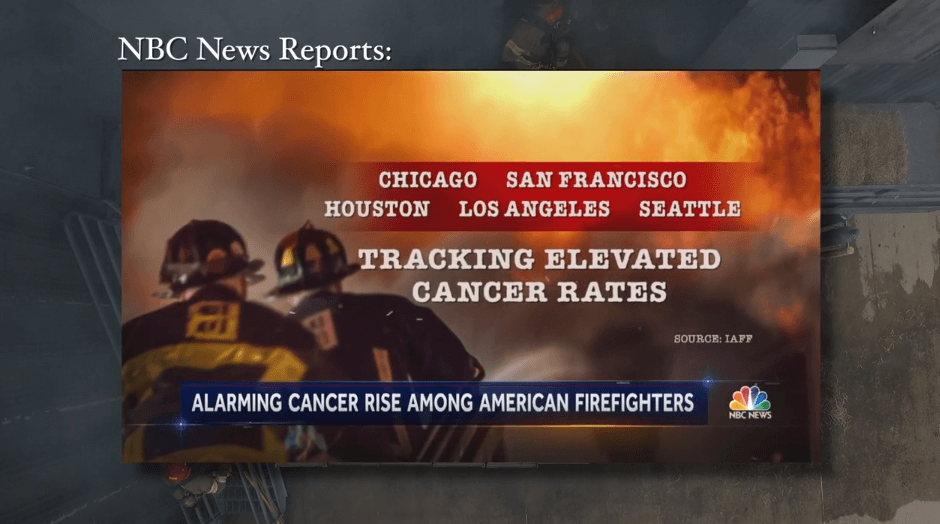 (Photo: NBC Graphic explaining elevated cancer rates among firefighters)
Cancer is becoming an epidemic among firefighters.
According to NBC, "a CDC/National Institute for Occupational Safety and Health study tracked nearly 30,000 firefighters across the country in 2010 and found higher rates of cancer than the general population."
The phenomenon of cancer in firemen baffles firefighter Matthew Corso. "You've got some of the most physically fit people taking these jobs and then they're dying from cancer," Corso said.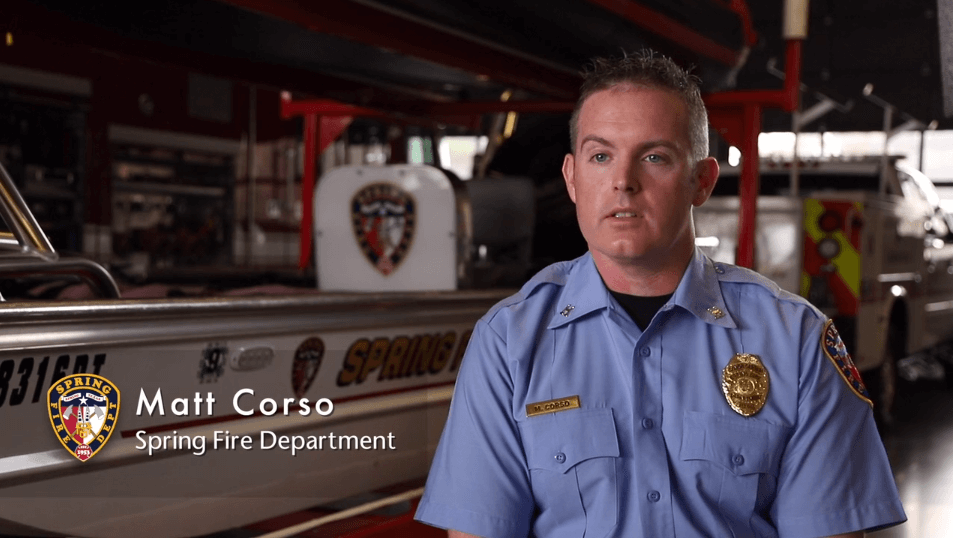 On November 9, 2016, Matthew Corso's LifeScan ultrasound found an abnormality.
"She said cancer, I took that as a death sentence," Matthew Corso said. "I didn't know anyone that had beat it."
Stefanie Corso, Matthew's wife, and his two children, Jackson and Khloe, were able to carry on with their lives during Matthew's chemotherapy thanks to the support and assistance from their friends at the Spring Fire Department.
"Everyday someone took me to chemo. A few of the guys put together a benefit for me and my family. They brought us meals," Matthew Corso said. "They were willing to wait on us hand and foot."
After four months of chemotherapy, Matthew Corso was healthy and able to return to work on April 1, 2017.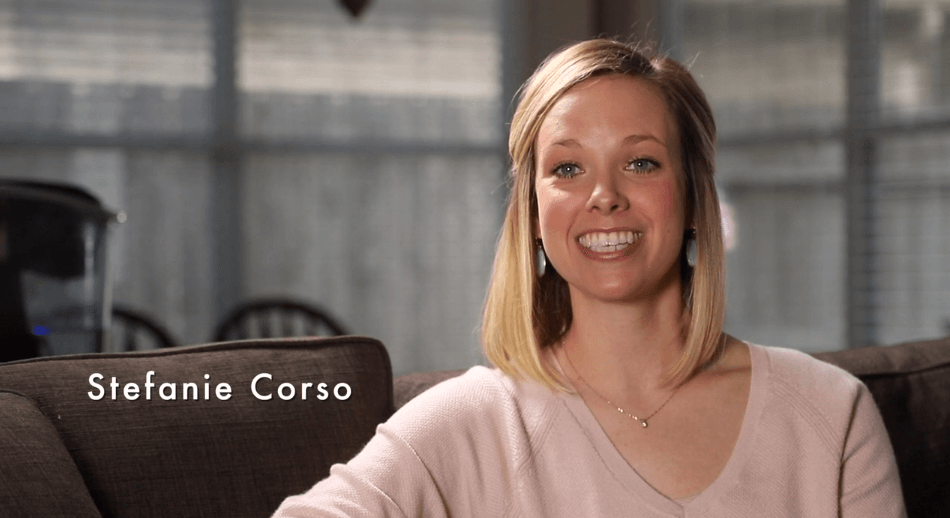 "On his last day of chemo the firetruck came and there were probably about 30 guys that rallied around us," Stefanie Corso said. "That early detection is key and that was what saved Matt's life was going through these scans."
In the fall of 2018 the third annual LifeScan will be held at the Spring Fire Department and hopefully more people will be protected from the effects of health concerns that plague firefighters.
"During the test in 2017, a few other people found out about some serious health issues, so it's not just me that it's helping," Matthew Corso said. "Now I get to use my story to help other overcome some of these issues."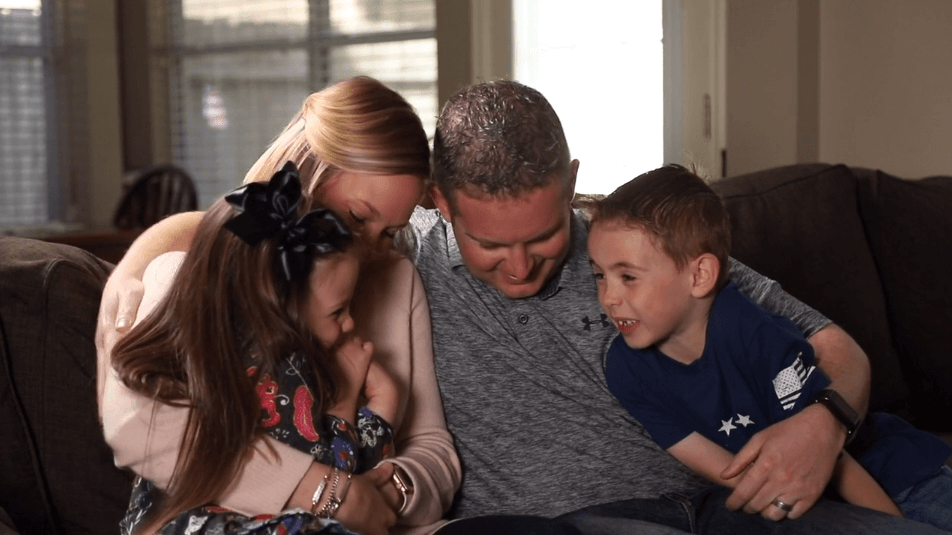 (Photo: Stefanie and Matthew Corso embracing their children, Khloe and Jackson)
The Corso family is grateful for the $450 test provided by the Spring Fire Department that saved the life of a father, husband and firefighter.
"For less than the cost of a dress uniform to bury me in, the Spring fire department saved my life," Matthew Corso said.
Hannah Falcon is a sophomore Communication major at Texas A&M University. A Staff Writer and Life & Arts Editor for the Texas A&M Battalion, Falcon is spending the summer as a volunteer writer for Spring Fire Community News.