Fireworks Spark New Year's Day Garage Fire
Photos and Story by Spring Fire Department District Chief Chris vonWiesenthal
Improper use and disposal of fireworks led to a disastrous New Year's Day at one Birchgate home.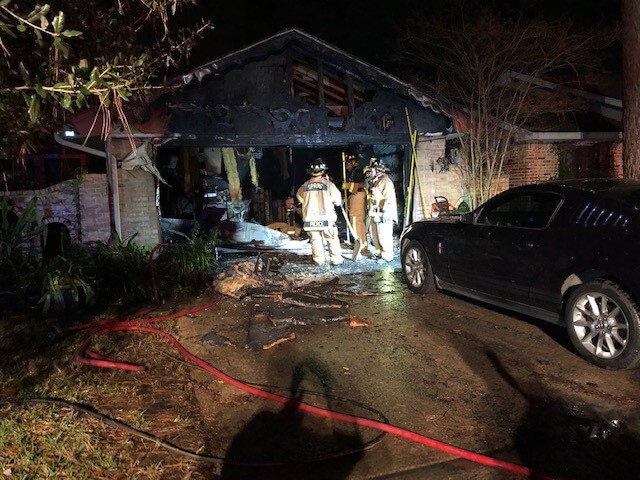 The evening of January 1, crews from Spring Fire stations 70, 71, 73, 75 and 78 were dispatched to a residential fire. While remaining Spring station crews backfilled to ensure response for other incidents, Spring firefighters on scene worked to put out a structural fire in the garage. Aldine and Ponderosa Fire Departments provided mutual aid.
The combined efforts of the three departments made it possible to extinguish the flames with no injuries. The brunt of the damage was to the garage and a car parked in the driveway. There was also some additional smoke damage to the house.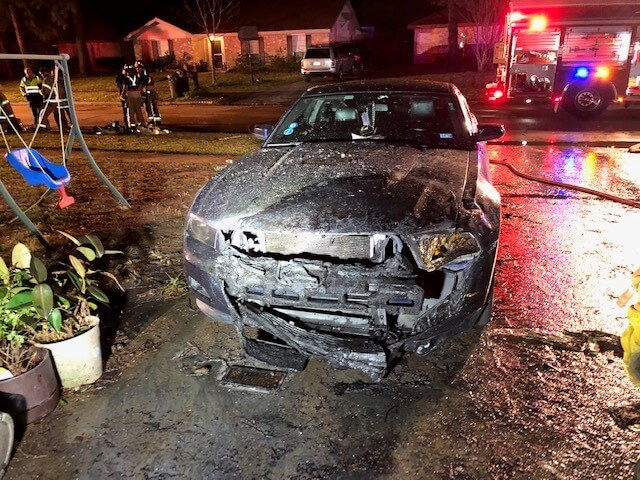 Spring Fire Department reminds residents to follow all directions on fireworks and be courteous to neighbors.
To properly dispose of fireworks, hose them down after use and then place in a garbage bag. Fill the garbage bag with water and let them sit outside overnight. Throwing fireworks into a dumpster or trashcan without following these steps can lead to disaster.