SHSU Charter School Learns Fire Safety from Spring Firefighters
By Emilie Grecula
On March 8, Spring Fire Department firefighters from Station 74 taught students from SHSU Charter school in Cypress Trails what to expect, and what to do, in case of a fire.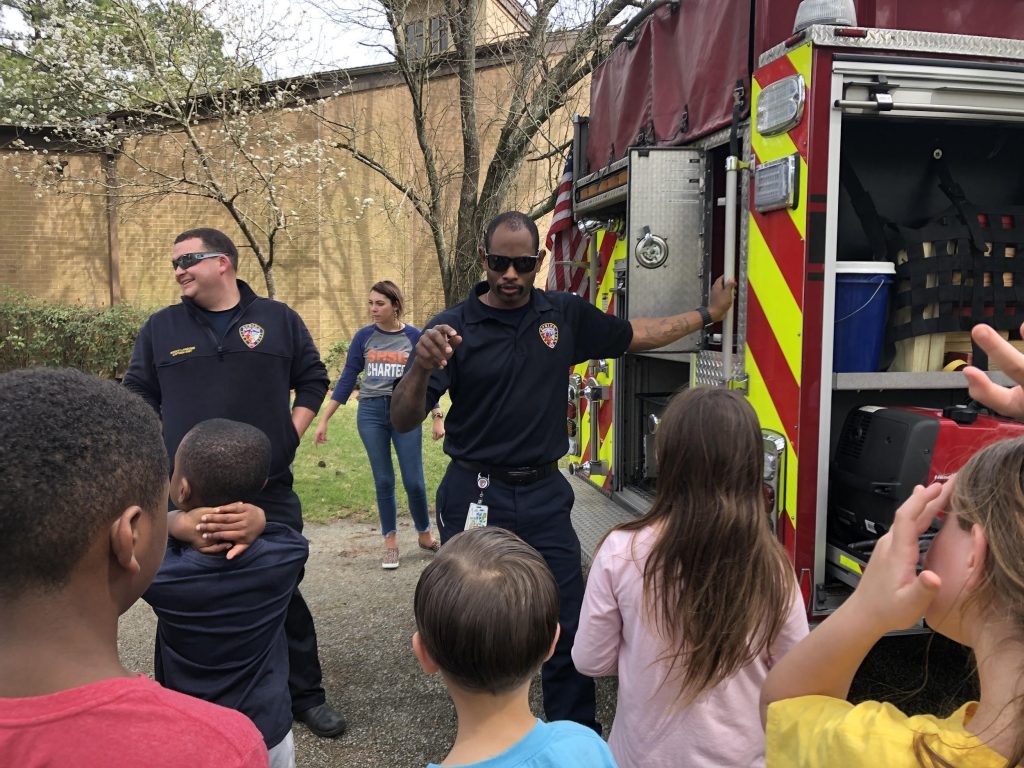 Firefighters Shawn Kohl, Nicholas Evans and Carlos Gonzalez, along with Captain Rocky Langone enthusiastically taught the students about EDITH (Exit Drills in the Home), as well as how to Stop, Drop and Roll. They then opened up their firetruck for the kids to tour.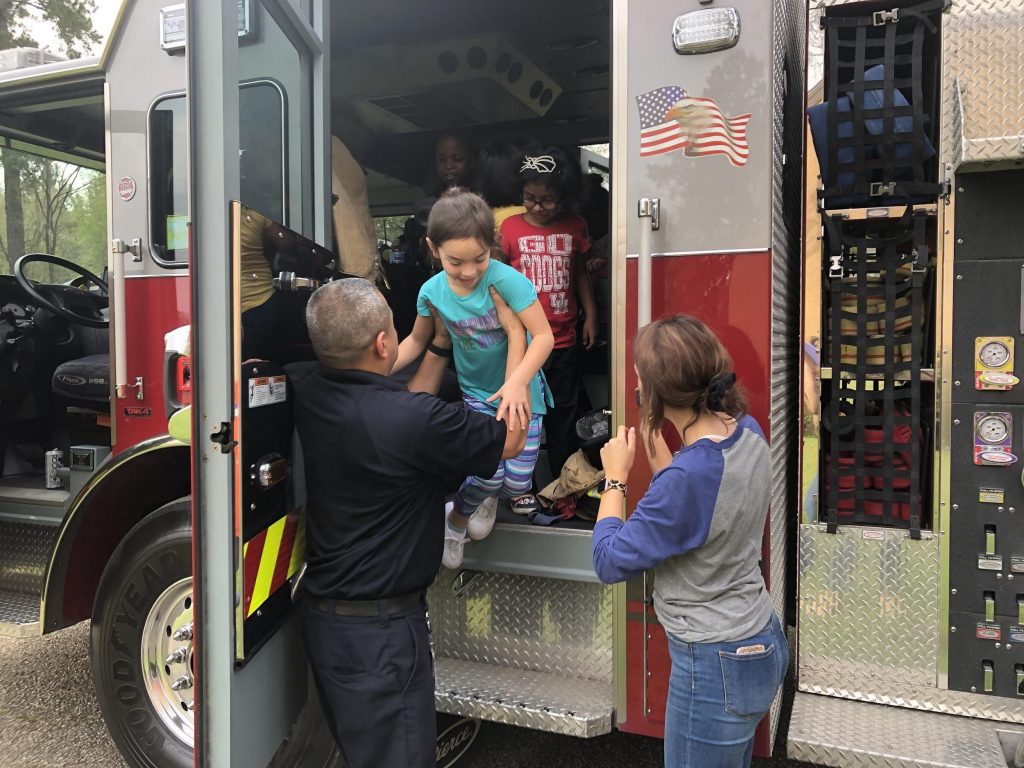 "It's great to let the kids know not to be afraid of the fire department when they come in and show them their tools," said teacher Karlie Hernandez who added that "most of these kids want to be firefighters, so really exposing them to (firefighting) is a great experience."
The kindergarten through second grade students could barely contain their excitement seeing all the tools that the firefighters use to put out fires and save lives. The students asked many important questions on what to do in an emergency and thanked the firefighters, as the crew received an emergency call.

Emilie Grecula is a Spring native who is writing for the Spring Fire Department Community News page this semester. A Sam Houston State University senior studying Mass Communications, Emilie is a proud graduate of Klein Oak High School's International Baccalaureate Program and a reporter for KSHU Cable 7 News in Huntsville.