Spring Fire Department Celebrates Military Appreciation Month Every Day
by Tyler Mowery
Many Spring Fire Department firefighters either currently or previously have proudly served in the United States armed forces.
Firefighter Fernando Pecina, who has served in the Spring Fire Department for 11 years, served in the Texas Air National Guard for six years. After completing basic training at Lackland Air Force Base in San Antonio, then tech school at Shepard Air Force Base in Wichita Falls, Pecina's primary duty station was Ellington Field in Houston. While he was there he served as an aircraft armament apprentice.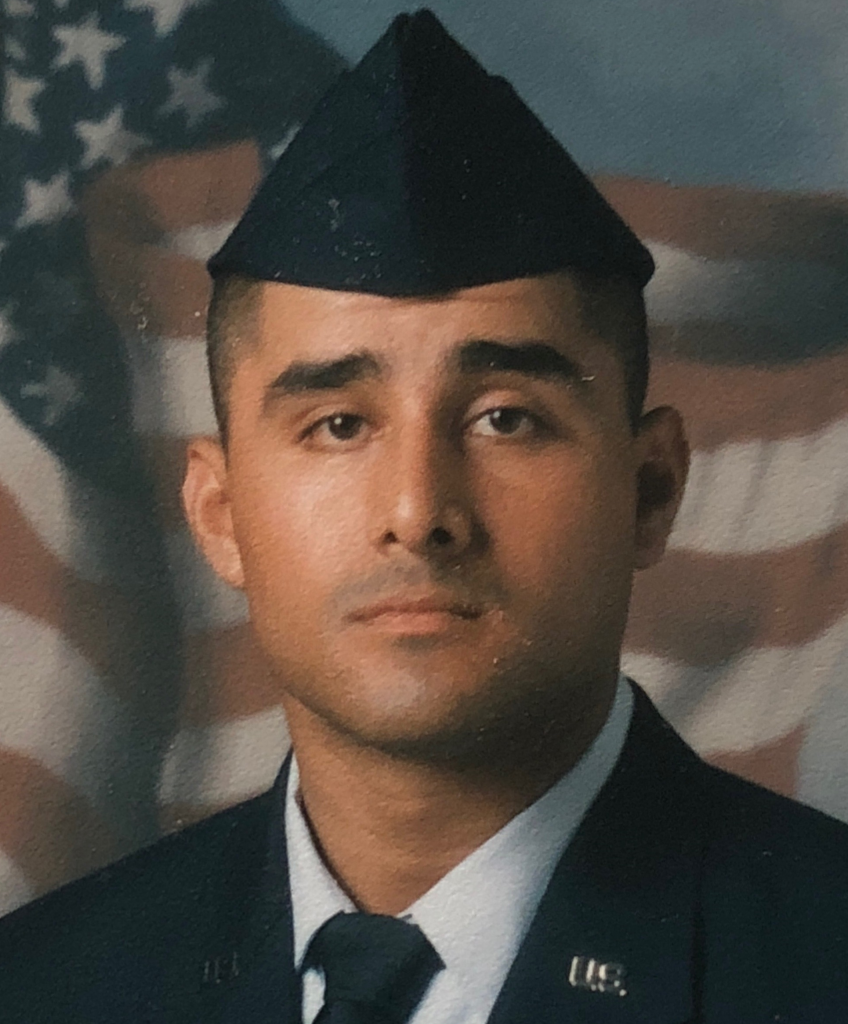 (Photo courtesy of Fernando Pecina)
Pecina believes that his service to his country prepared him well for a career in the fire service because his experiences instilled integrity and selflessness. The military also provided an easier transition into life in the fire service as they both follow a chain of command structure.
Firefighter Jason Randall, who has been with SFD for about three years, served in the U.S. Navy for five years. Initially stationed on the USS Constellation working in the ship's armory, Randall later served three tours in Iraq.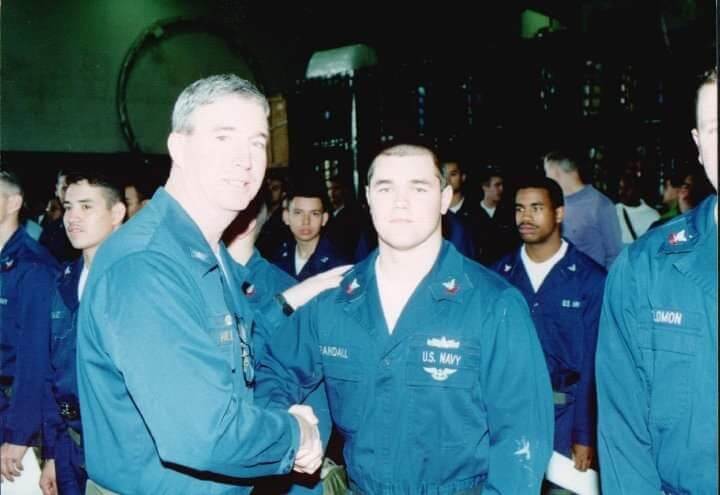 (Picture courtesy of Jason Randall, taken onboard the USS Constellation in the Arabian Gulf)
Early on Randall found a passion for serving his country and protecting the public. "It's really who I was before to be honest. I think it was more [from] the way I was raised and the morals that I had," Randall said.
After leaving the military, Randall joined a combination department and went through the academy. "That little bit of experience I had with that in the military kind of guided me to do something else to give back," Randall added.
Brotherhood, work ethic and service are the biggest aspects that carried over to the fire service from the military.
Firefighter Jordan Hendricks, who has been with SFD for a year and a half, served in the Marines for 10 years. Rising to the rank of Sargent, he served mainly out of Camp Pendleton in California.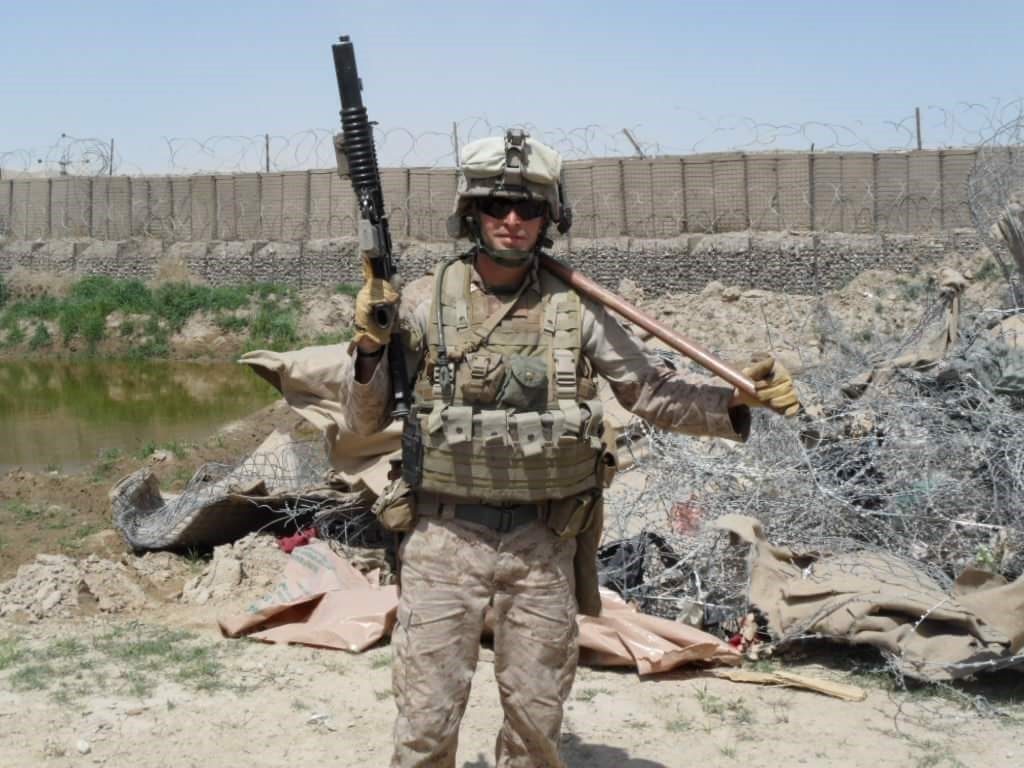 (Photo courtesy of Jordan Hendricks)
With deployments including Iraq, Afghanistan, Thailand, Singapore, and across the western Pacific, Hendricks believes that these experiences were critical in shaping who he is today. "When you're 18 years old and you've had very little responsibility, then all of this responsibility is thrusted upon you it makes you grow up quick," Hendricks said. "The military can really develop you and mature you as a person."
Hendricks was attracted to the fire service almost immediately after his service to his country. "When you leave something of that magnitude, with that type of brotherhood and sense of belonging [and] meaning, that's hard to find in the civilian world," Hendricks said. "The fire service is very similar to that. It's probably the closest thing bonding and brotherhood wise that you'll find so it definitely drew me to this."
Hendricks strongly agrees that serving in the military before becoming a first responder makes one a better firefighter. "It filled a void for me I didn't have once I left the military. You leave being a part of something that's bigger, something that gives you a purpose in life and then go to nothing. It can definitely eat at you." Hendricks said. "Everything is what you make it but with that you can definitely do certain things to help you along like the fire service, law enforcement or whatever you find that's helps you bond and fill whatever it is that you need filled."
Firefighter Brent Silvey started as a volunteer firefighter in 2009. After leaving to serve in the U.S. Army as a signal intelligence analyst, he returned to the Spring Fire Department in 2013 and has since made firefighting his career.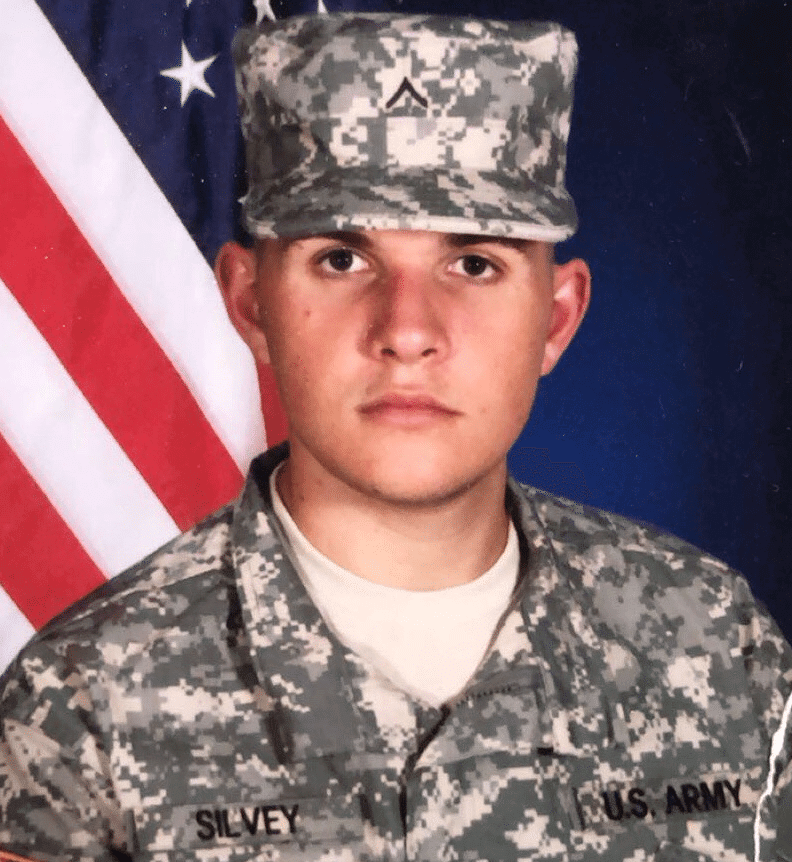 (Photo courtesy of Brent Silvey)
Silvey feels that seeing the world in a bigger picture and appreciating the Army values is the biggest takeaway he got from his time serving his country.
"It certainly helps. You get some guys that start really green or brand new in the fire service that might have not ever had a different job before this, [working in] a different type of environment than what it is to be in this. Silvey said. "It's more serious and you have to understand the roles."
Firefighter Anthony Hempel who joined the Spring Fire Department in 2018 served five years in the U.S. Army as an air assault infantryman stationed in Korea, Iraq and Fort Carson, Colorado.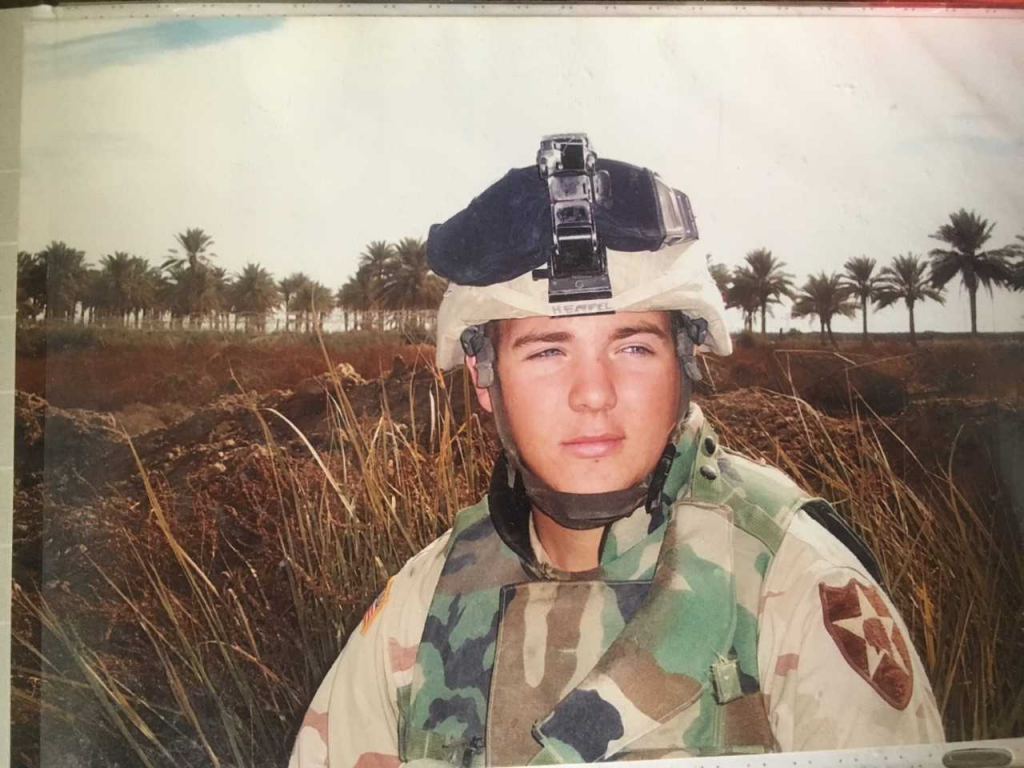 "[My service] probably shaped me in every way," Hempel said. "All together I think it just made me a better person."
Hempel feels that whiles important for one to serve their county, military experience isn't necessary to be a good firefighter.
After serving over four years in the Marine Corps, Senior Captain Eric Ruple has spent the past 15 years serving the citizens of Spring. Captain Ruple says his time in military crash fire rescue gave him direction. "I was able to discover a calling in life that had I not joined the Marines, I would have never discovered," Ruple said. "I believe that serving in the military gives you a foundation to build from for future life endeavors. The military helps to ground you as an individual and build you up as a team member. It establishes core values in life and helps to teach you have to survive on your own."
Firefighter Fernando Martinez served his country for eight years as a Marine infantryman before his nearly decade of service as a volunteer Spring firefighter.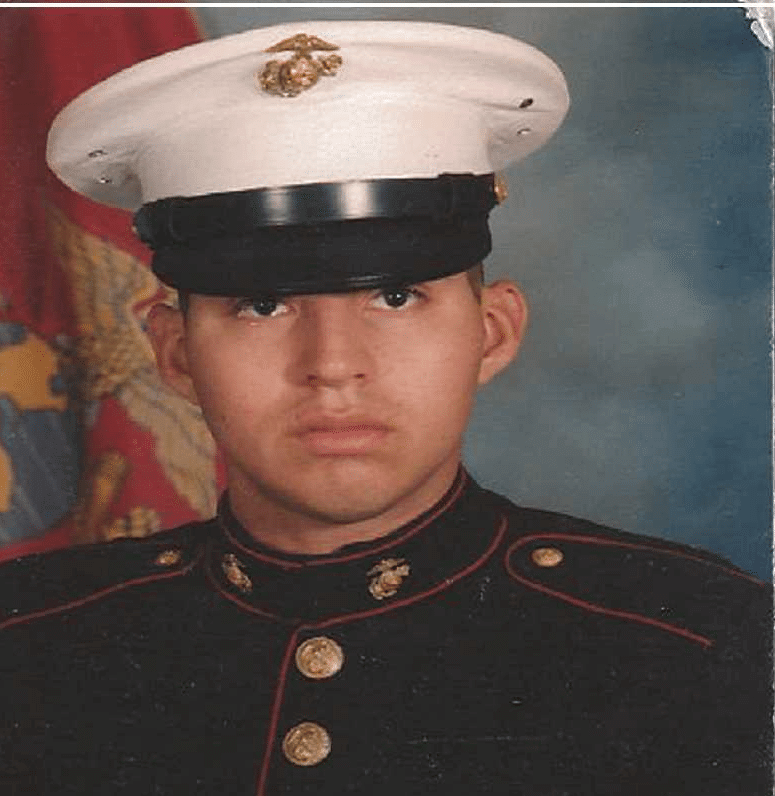 (Photo courtesy of Fernando Martinez)
"Service to my country shaped me to do what I do today. To help others and not be 'all about me,' started in the military along with discipline. All the places I have been, there was always a group of us that went out to help a community in need," Martinez said. "I would recommend military experience for anyone, not just those interested in becoming a firefighter. It helps square away a lot of these young people who think it's all about them. The military does a lot of humanitarian work in other parts of the world which makes you more appreciative of what you have."
Overwhelming, the firefighters who also served in the military view the fire service is an excellent career path for someone adjusting to civilian life after military service.
Spring native Tyler Mowery is a senior mass communications student at Sam Houston State University. Tyler is spending the summer as a Spring Fire Department Community News Writer. During the school year, he reports for The Houstonian and serves as a volunteer firefighter for the city of Huntsville.