Spring Fire Department Gets Wet during Hurricane Season
With the tropics heating up, your Spring firefighters are cooling off while practicing rescue and evacuation skills.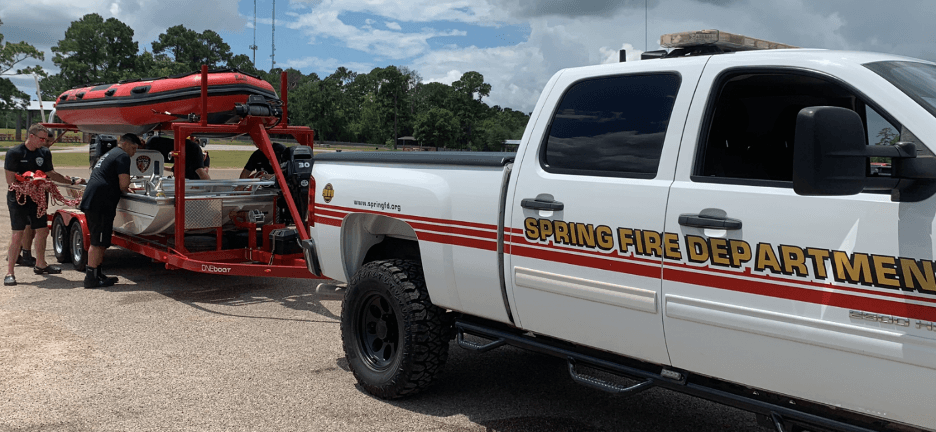 (Photo taken by Captain Monroe during training on 6/19/20)
"Over the last few weeks, Harris County ESD 7/Spring Fire Department firefighters have been able to get out and do water rescue training," said Spring Fire Training Captain Greg Monroe. "For over two weeks, Spring firefighters from Stations 70, 71, 73, and 76 attended the training to be prepared for a tropical event flooding the creeks and tributaries that run through the community."
"Over 50 firefighters attended the training," added Deputy Chief of Training Joel Crenshaw. "They refreshed their water rescue skills, boat operation, and worked on new skills to help with patient/victim retrieval." The training was held at Alexander Deussen Park as it allows our crews to work on all of the needed skill sets and training objectives.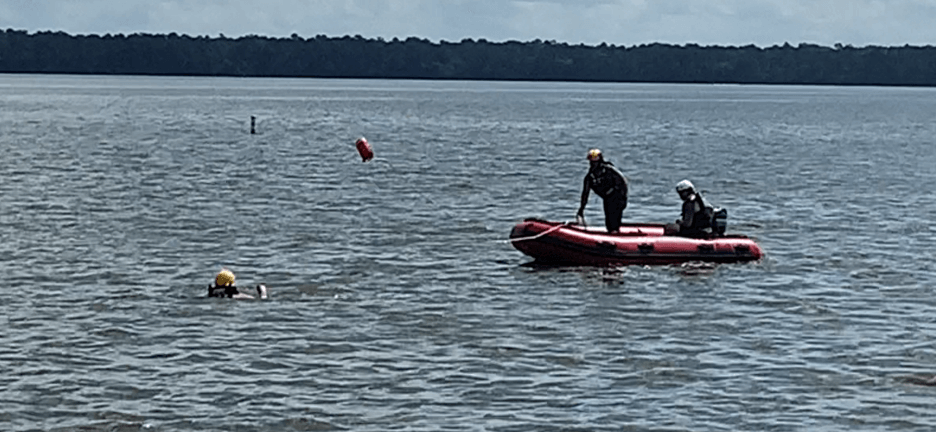 (Photo taken by Captain Monroe during training on 6/19/20)
"Harris County ESD 7/Spring Fire Department's water rescue fleet consists of several boats which include four rubber inflatable rescue boats and two flat bottom aluminum evacuation boats and several high-water evacuation vehicles. Each boat has its own characteristics and use. It's important to get out and re-familiarize ourselves regularly before an event occurs," Captain Monroe stated.
This year, the training division practiced traditional training objectives and added even more to the firefighter's skillsets. "Using the appropriate NFPA standards, we were able to create a formal program that enables the firefighters to be Flood Rescue qualified. The NFPA standard outlines a minimum set of knowledge and skills to be performed. "My background in water rescue training is one of my strengths, and I am happy to assist and expand on our current programs here in Spring," Captain Monroe said.
Captain Monroe explained, "The boat operator training consisted of general loading and towing of the boats and trailers, launching the boats in various environments, operation at various speeds, and the launching and recovery of rescue swimmers and patients/victims. The variety in the training curriculum best represents what our firefighters would face in the real world. Some floods present with static water, and some have current or swift water elements. We practiced operating at full speed (on a plane) through a designated course and at slower speeds (not on a plane) to be familiar with the handling and navigating characteristics. Other skills practiced were loading and unloading of personnel while pinning the bow of the boat to an object or structure (bow pinning) and various rescuer/patient/victim recovery methods (one-person/two-person lift and parbuckling.)"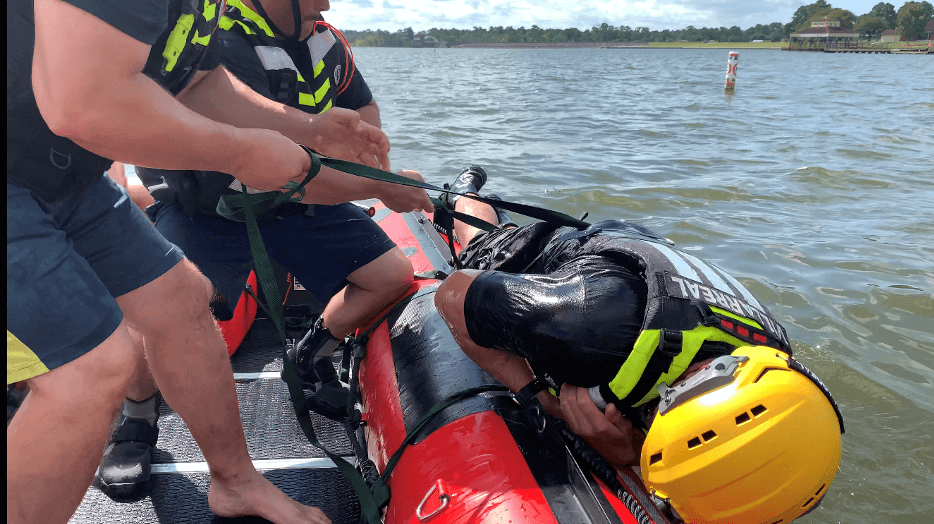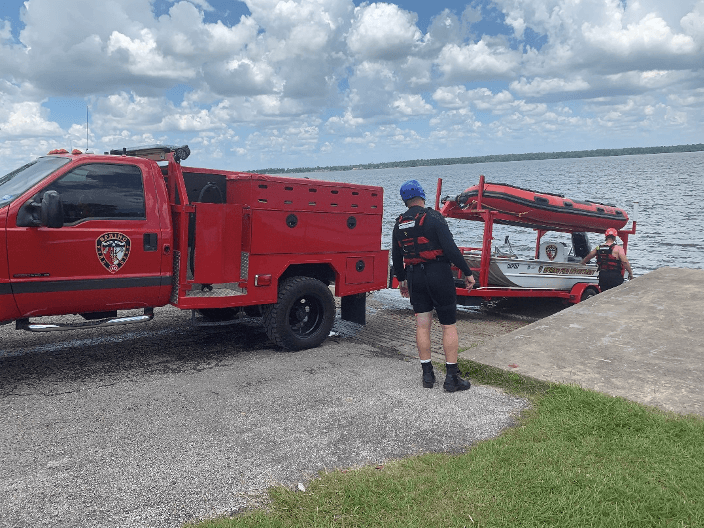 (Photo taken by Captain Monroe during training on 6/15/20)
In September 2019, Spring firefighters responded in boats and high-water vehicles to calls for assistance during Tropical Storm Imelda. Using our rescue boats and high-water vehicles, firefighters assisted the evacuation of not only our community but neighboring counties as well. Evacuating and assisting flooded citizens is all too familiar following the effects of Hurricane Harvey.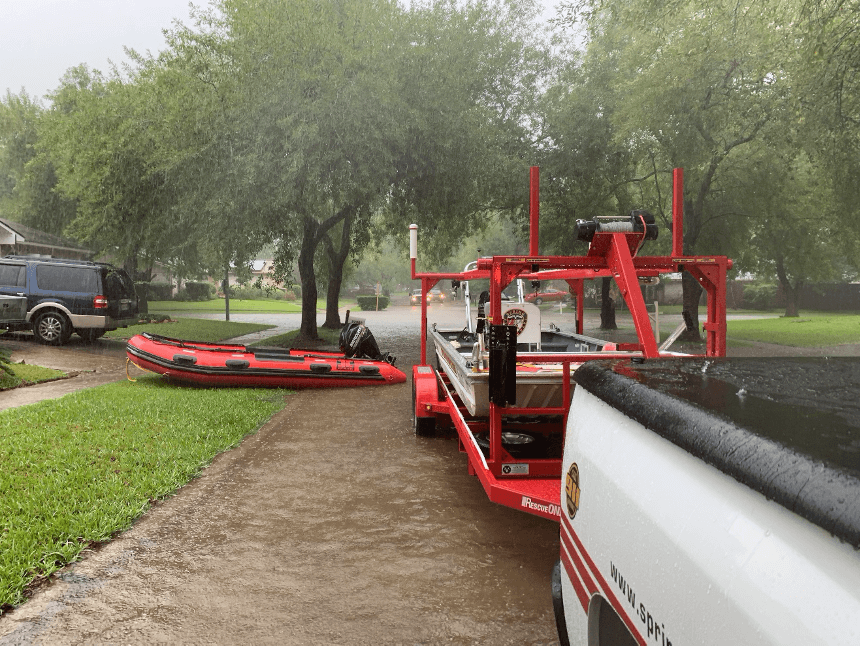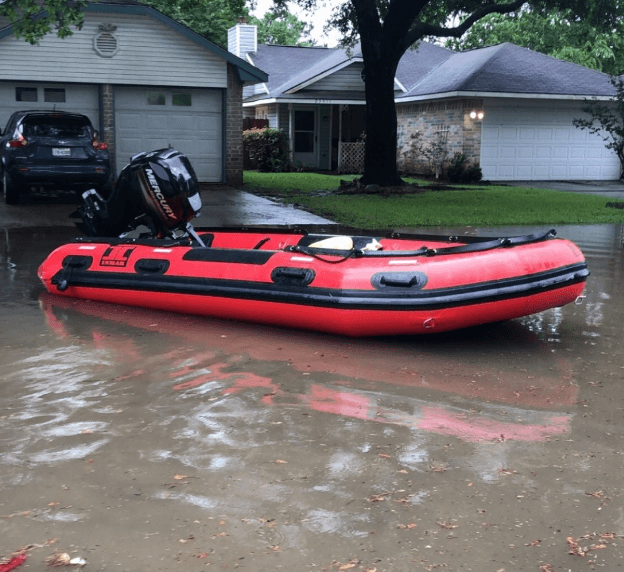 "While this training is basic, our training division will continue to expand training into other specialties moving into 2021," said Deputy Chief Crenshaw.
"And with hurricane season heading towards its peak, training and sharpening these water skills are key to preparing for any future rain events," added Captain Monroe.
If you need help with your family's hurricane plan, there is more information at https://www.springfd.org/hurricane.