Spring Fire Department Honors Those Who
Go Above and Beyond
On Saturday, December 1, the Spring Fire Department recognized firefighters who have gone 'above and beyond' the call of duty at the 2018 Banquet held at the Spring Reception Hall.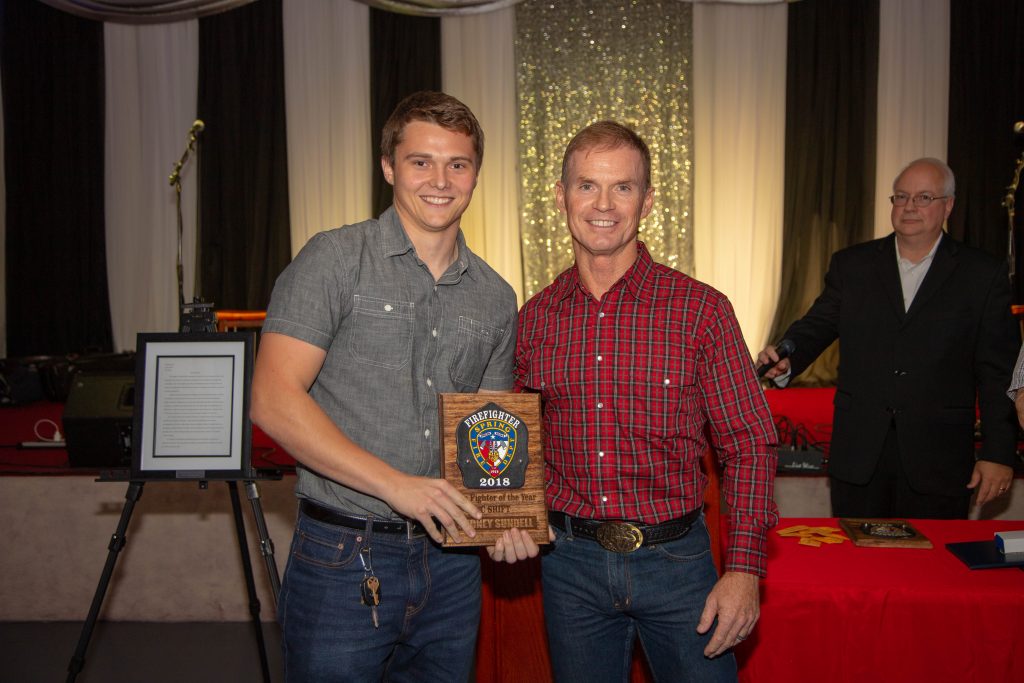 C-Shift Firefighter of the Year Sydney Sundell (left) receives his plaque from C Shift District Chief Jimmy Stewart as Fire Chief Scott Seifert looks proudly on.
Honored as firefighters of the year were Amanda Erekson for the A Shift, Wade Lawrence for the B Shift and Sydney Sundell for the C Shift. Johnathan Brumley received the part-time firefighter of the year award and Mark Millikin, recently hired as a fulltime Spring firefighter, was honored as the 2018 volunteer firefighter of the year.
Spring Firefighter William Lara received the department's Gold Lifesaving Medal for entering a wild animal pen to save a severely injured woman's life. After jumping a fence into the pen with the wild animal, Lara pulled the unconscious victim over 100 feet to safety and then began emergency medical treatment, including a tourniquet that saved her life. Lana and his unit, including Captain Larry Brooks and firefighters Michael Guerrero and Daniel Atkinson, received Meritorious Unit honors as well.
Spring Fire Captain Tim Weiman, fulltime firefighter Jeremie Bricout and volunteer Marc Corbeil received the Silver Lifesaving Medal for their lifesaving actions in a house fire. They were also honored with a Meritorious Unit Award along with firefighters Tyler Crane, Michael Guerrero, Kevin Price and Sydney Sundell.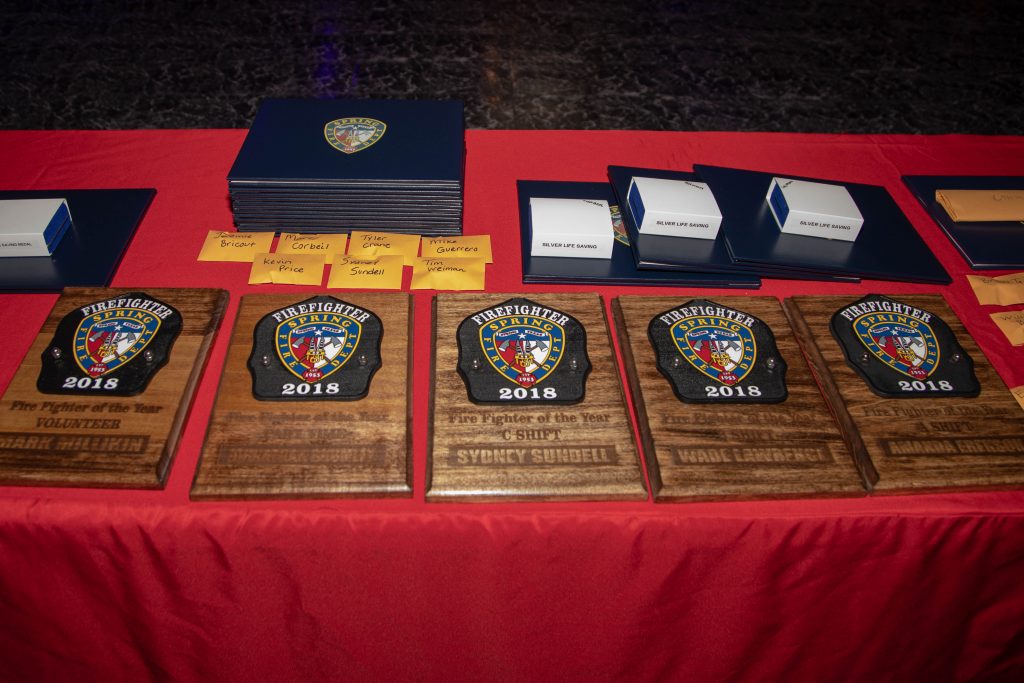 The awards and year pins handed out Saturday evening.
Several department members received years in service pins, including the first ever 65 years in service pin which was awarded to former Spring Fire Chief Cotton Weaver. A 40 year pin was presented to former Fire Chief Alan Lankford, a 25 year pin was presented to Spring Fire Chief Scott Seifert, and Brian Taylor was honored with a 20 year pin was. Fifteen-year service pins were presented to Senior Captain Billy Burdge, CPR instructor Dave Corson and firefighter John Nanninga. Shawn Kohl and Fernando Pecina received 10-Year pins and five-year pins were awarded to Captains Eric Garcia and Tim Weiman, Lieutenant Tyler Gardner, firefighters Michael Gross, Cody Jankowski, Creston Leong, and Jared Murphy. The Fire Chief's Award was presented to Communications Director Tracee Evans.
Fire Chief Seifert also honored the winners of the Fire Prevention Week Essay and Coloring contests: Mia Sparacino and Nylah White.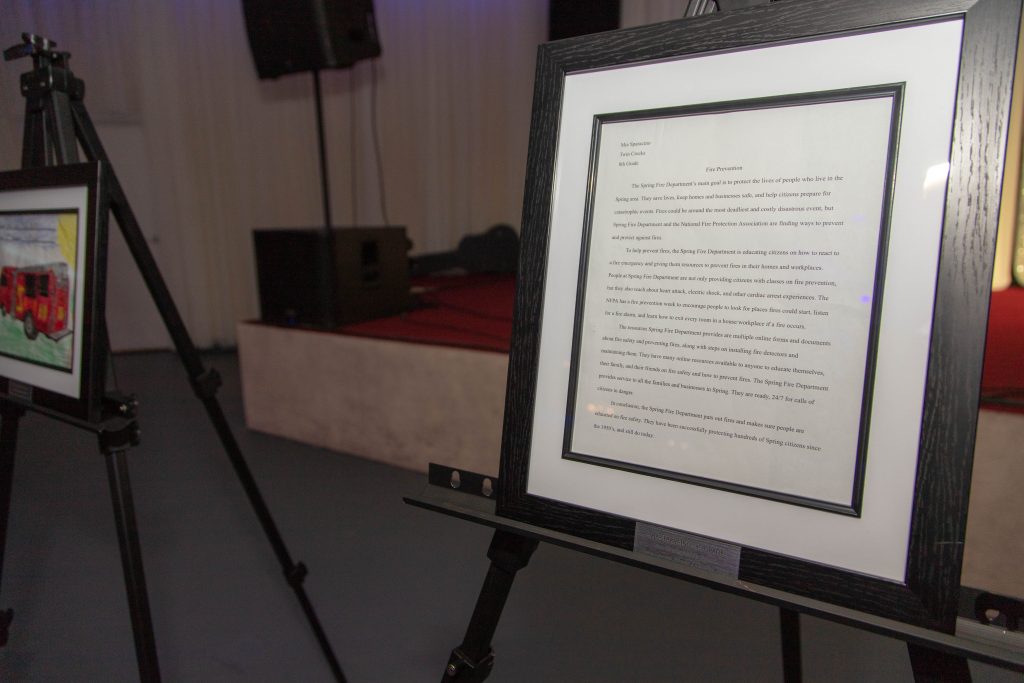 Middle School Essay Winner Mia Sparacino and Coloring Contest Winner Nylah White had their winning work shown at the banquet.
Delta Industrial Service & Supply and Siddons-Martin Emergency Group sponsored the banquet.