Spring Fire Hits Service Milestone this Month
by Tyler Mowery
In case you haven't noticed, Spring is not the rural railroad stop it was in the early 1900s nor is it a small bedroom community anymore. Spring is a vibrant, growing community that is home to major campuses of Fortune 500 companies, a Six Flags Waterpark, hundreds of businesses and so much more.
With those changes in mind, the Spring Fire Department is proud to announce a major new milestone. For the first time in the department's history, every Spring Fire station will be manned 24 hours a day, seven days a week.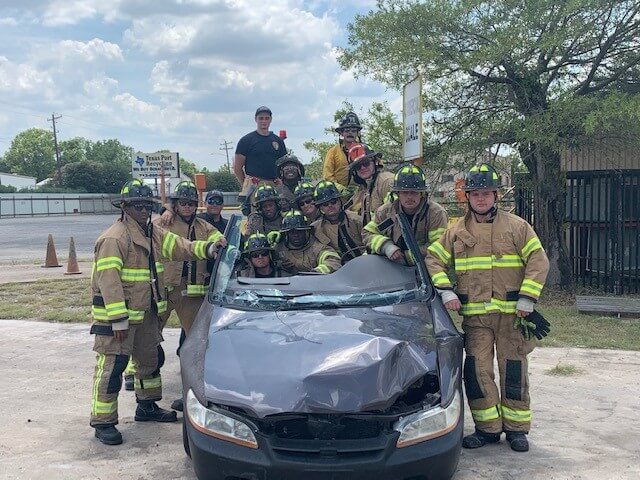 (Photo by Captain Noel Webber)
This 21st century staffing plan began with the 2013 hiring of Spring's first eight full-time firefighters. It has continued with multiple hiring classes over the last few years.
With eleven new firefighters earning their badges on Saturday, August 3, the department will have 87 fulltime firefighters on the staffing roster, along with dozens of part-time firefighters and volunteers who continue to work hard for this community every day.
This staffing milestone means that August 2019 will go down in history as when the department completed its transformation to a combination department that fully staffs all nine of its fire stations.
"This is an exciting time for everyone that lives, visits, works or invests in the Spring area," said Spring Fire Chief Scott Seifert who joined the department as a volunteer firefighter nearly three decades ago. "This milestone is being achieved several months ahead of schedule because this fire department believes in exceeding the needs of our community."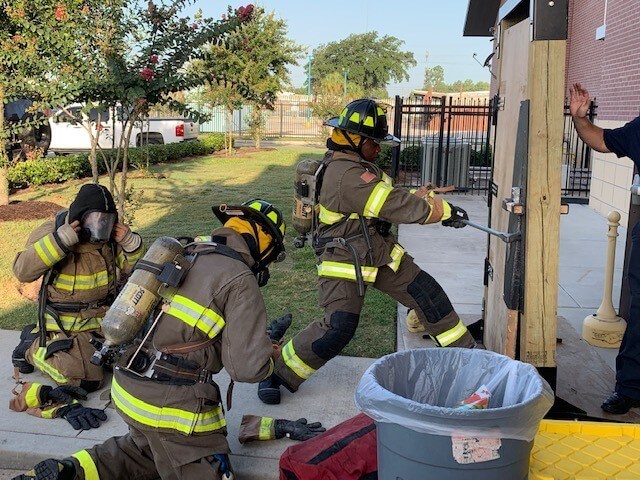 (New Spring firefighter cadets training on forcible entry. Photo by Captain Noel Webber)
Since 1953, the men and women of the Spring Fire Department have unselfishly helped their friends and neighbors by volunteering to put out fires for little or no compensation.
The number of homes Spring Firefighters provide fire protection for has more than doubled since the first part-time firefighters were hired in 1997. As the relocations of ExxonMobil, HP and Southwestern Energy began adding thousands more people to serve, the Spring Fire Department saw – and acted on – the need for a major evolution.
"Within the last five years the plan was to progressively hire people over time to have all the stations staffed," said Spring Assistant Fire Chief Robert Logan. "The original plan to fully staff Station 77 was 2020, so we're several months ahead of schedule in staffing our ninth and final station."
Seifert and Logan expressed immense gratitude to the Harris County Emergency Services District Seven Board for providing adequate funding and for their support during the hiring process.
"They are the ones who have given us the ability to be able to hire these people earlier which allows us to staff the station several months earlier, which is better for the community," Logan added.
The board of HCESD7's commitment to building new stations and renovating existing ones to meet full time staffing needs was also essential to achieving this milestone ahead of schedule.
"As a longtime volunteer firefighter myself, it's been an honor to serve in this capacity to ensure the community I call home is protected," said HCESD7 Board President Bob Schmanski. "As taxpayers ourselves, this board's vision has always been always been about providing the best value possible. Working with the fire department to provide a robust infrastructure and the best possible environment for our firefighters, whether they be paid or volunteers, is all about meeting your expectations when you call 9-1-1."
This evolution didn't happen overnight, because only the very best are chosen to serve and protect the citizens of Spring, as is apparent in the department's hiring process. Those chosen have passed written exams, physical ability tests and panel interviews.
The new Spring Fire cadets are currently finishing a rigorous three week orientation academy, before they receive their badges and are assigned to a station.
"The first of the 11 new firefighters go on shift August 5," Logan said. "So that's when station 77 will begin being fully staffed."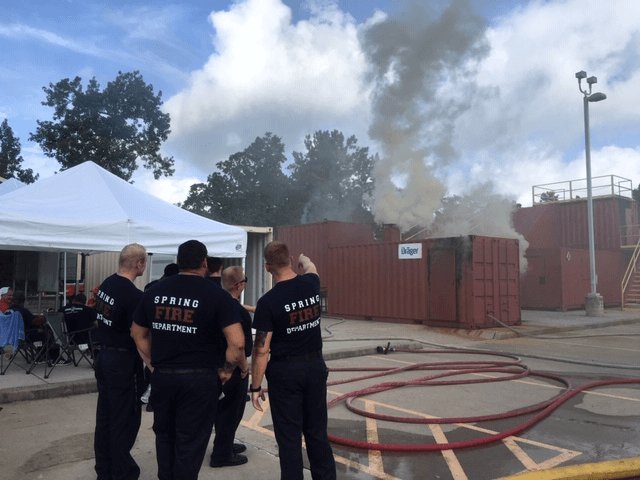 (Cadet Orientation Academy Photo by Tyler Mowery)
As the Spring community keeps expanding, Logan explains there is yet another plan set in motion for the future.
"We own land for a tenth station and if the call volume for that area increases and we see the need to build a station then we'll build that in the future," Logan said.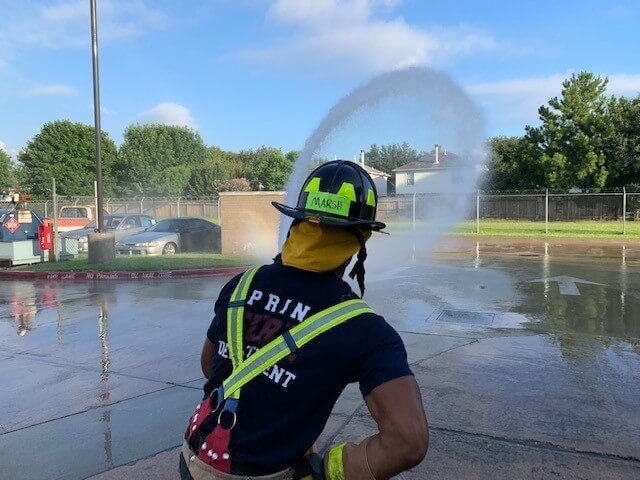 (Cadet Orientation Academy Photo by Captain Noel Webber)
Logan added that the department still has part-time firefighters, but "in lieu of hiring more part timers we hired more full-timers without eliminating any part-time positions."
In the coming years, new positions will be added as the department continues to evolve with the community and volunteers continue to remain a key part of the present and future of the department.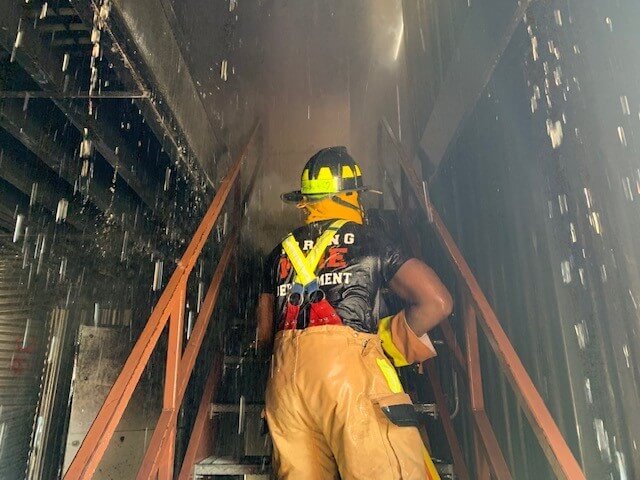 (Cadet Orientation Photo by Captain Noel Webber)
"On Saturday, several more volunteers are receiving their firefighter badges and this community is blessed to have their service," added Seifert. "Together, our full-time, part-time and volunteer firefighters step up every day with the 'Desire to Serve, the Courage to Act and the Ability to Perform', because that's what this community deserves."
Spring native Tyler Mowery is a senior mass communications student at Sam Houston State University. Tyler is spending the summer as a Spring Fire Department Community News Writer. During the school year, he reports for The Houstonian and serves as a volunteer firefighter for the city of Huntsville.