Spring Fire Rescues Child Trapped in Elevator Door
On Tuesday, May 8th, the Spring Fire Department was dispatched to "The Venue" on Spring Plaza Drive for an elevator entrapment. When they arrived on the scene they found a 4 year boy with his forearm stuck between the elevator door and door's pocket.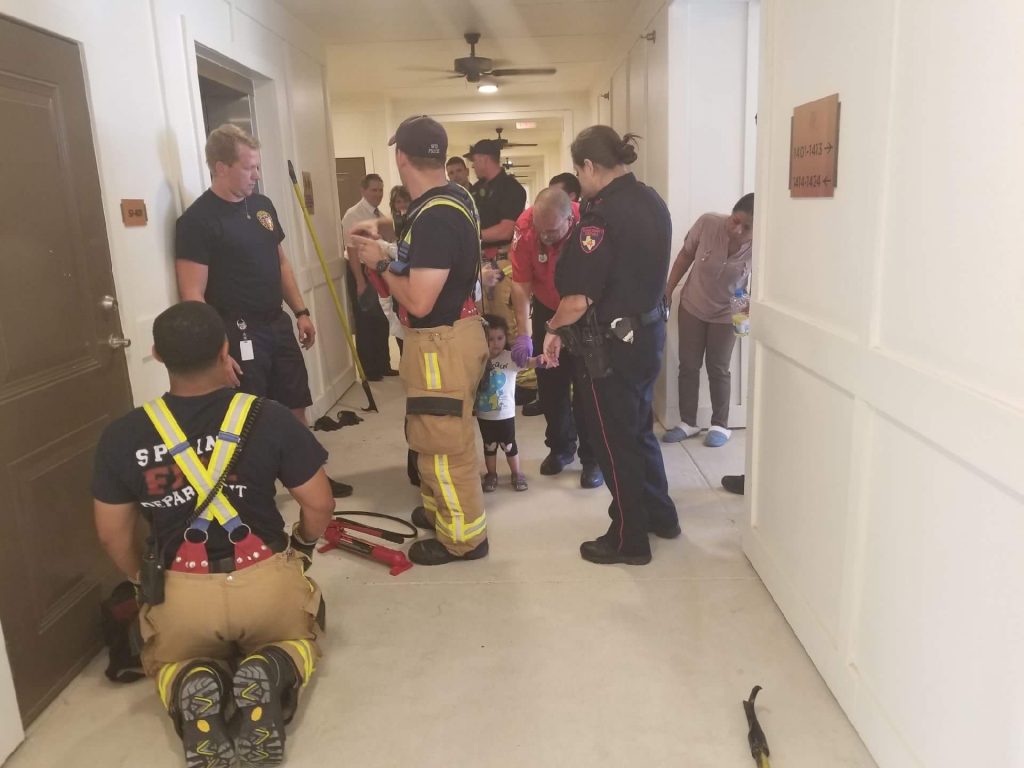 Spring Firefighters and the Spring Fire Rescue team was able to free the child within minutes so Cypress Creek EMS could provide medical treatment.