Spring Firefighters Challenge Each Other in Inaugural Competition
by Laura C. Larregui
Spring Fire Department Firefighters joined forces in February, and the challenge was for fun, comradery and bragging rights.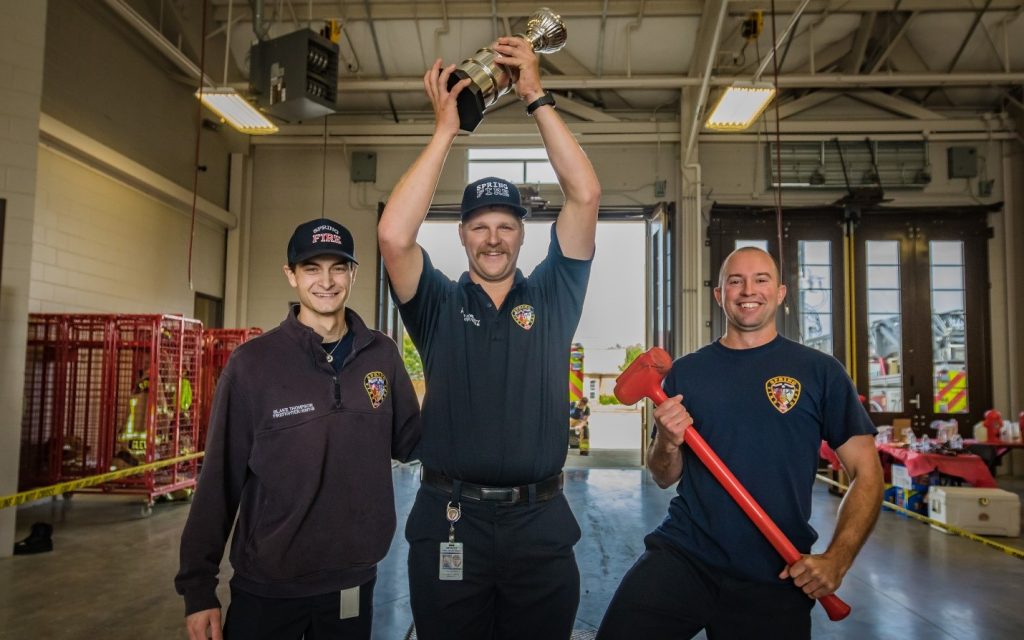 PHOTO: The winning crew from Engine 72 consisted of Blake Thompson, Thomas Moriarty & Daniel Atkinson (pictured left to right with the first ever Spring Firefighter Challenge Trophy).
Spring Fire Station 78 hosted the first annual Spring Firefighter Challenge, which was an open competition of all nine Spring fire stations. Preliminaries started on February 6 with 18 of 70 firefighters competing chosen to compete in the final.
"The inspiration for putting on this event was enhance the comradery and spark a little competition within the fire department," said firefighter Ryan Rebarcak. "It is also a good way to keep firefighters in Spring FD active by using job functional skills for exercise."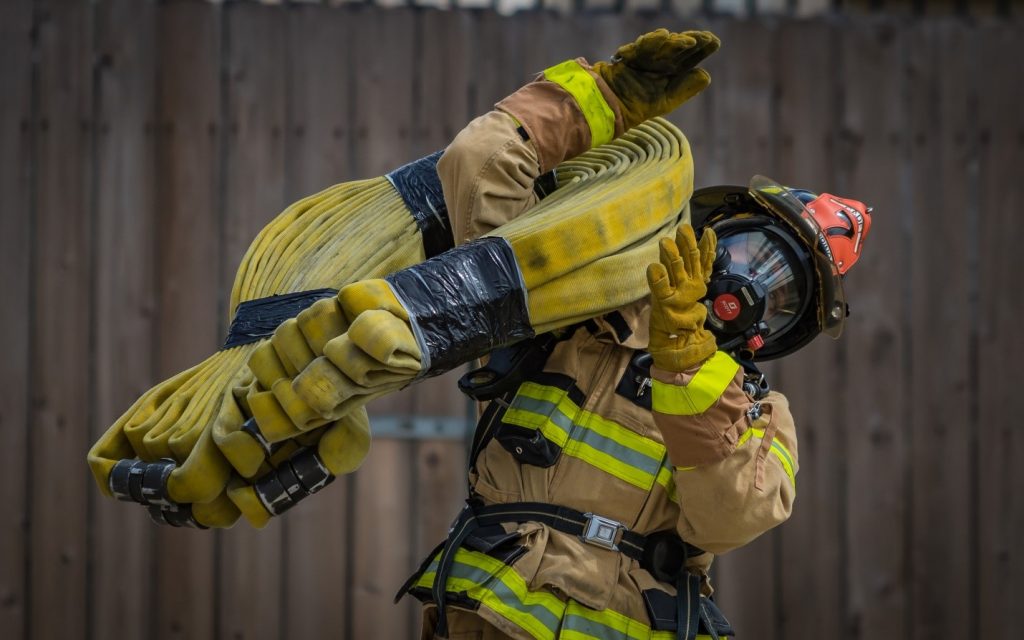 The final that took place Saturday, February 23 consisted on three-person teams, competing in three timed events — all based on firefighting skills.
The events included a 135-pound equipment carry, a five-story tower climb lugging a 200-foot hose bundle, and a 120-pound sandbag drag across the bay. The firefighters competed in full gear and air packs.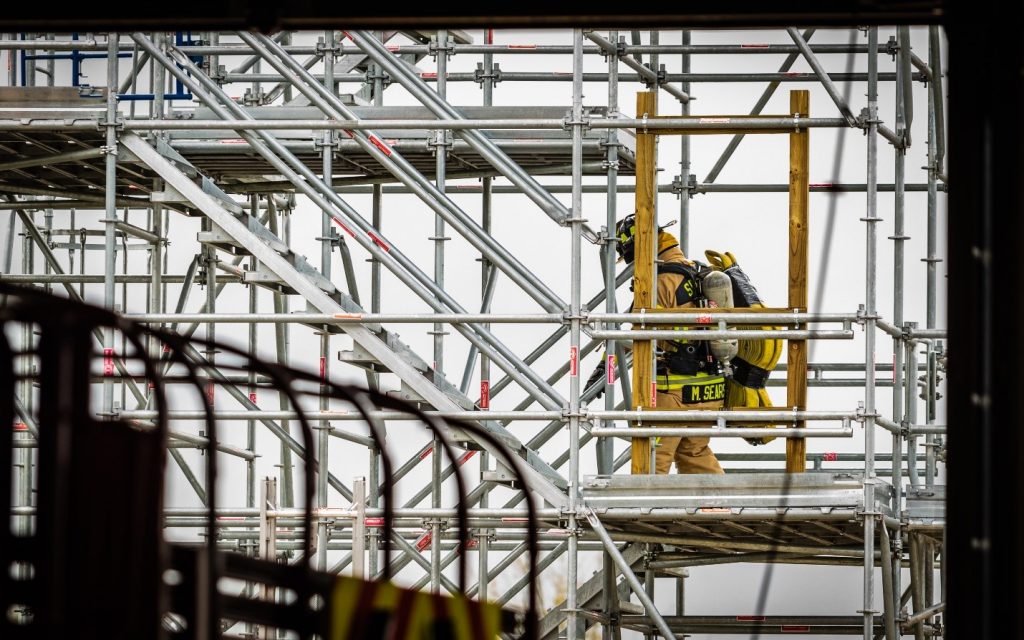 Many spectators were surprised when the competition ended in a tie. The crews from Engine 72 and Tower 70 both set an 11:15 minute record for completing all three tasks.
"The last couple of weeks leading up to the challenge, as the field had narrowed down, the times were becoming very close between the crews," said Rebarcak. "I definitely thought that a tie would be a possibility, which is why we had a tiebreaker in place. We wanted one legitimate winner, not a co-winner situation."
For the tiebreaker, both teams faced off on the Keiser sled. Engine 72 crew won by just half a second.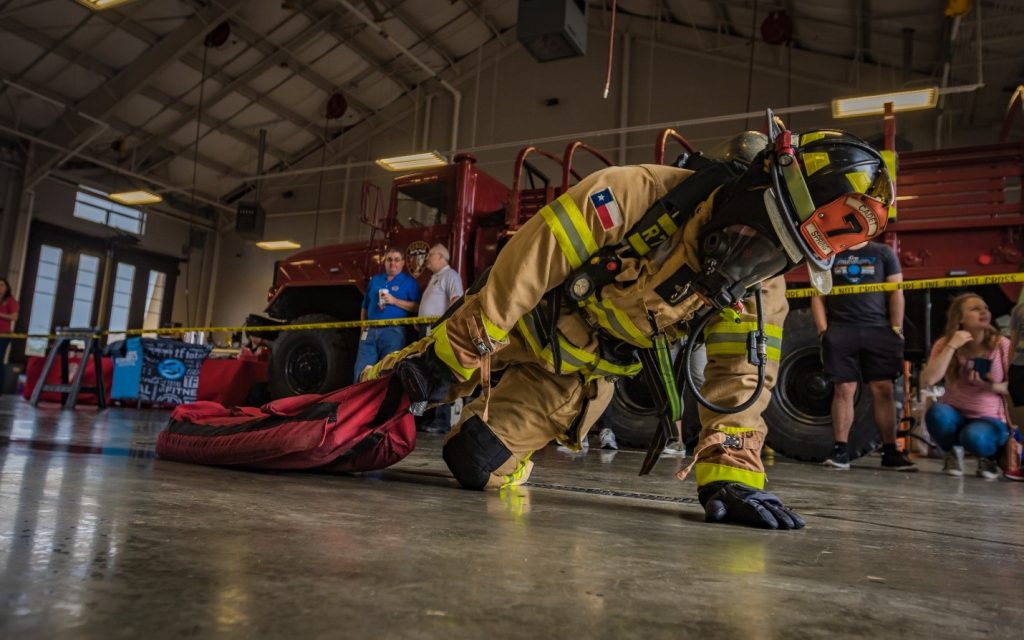 After looking forward to the challenge for a couple of months, the Spring firefighters who participated were glad the event was a success.
"Overall I'm pleased with the results," added Rebarcak. "I think everyone had fun and it was pretty entertaining to watch. The talk around the stations lately is that everyone wants to challenge the other local fire departments in the area. I definitely feel the same way. I will put our firefighters against anyone!"

Laura Larregui is a senior computer science major at the University of St. Thomas. Laura is spending the semester as a volunteer intern for Spring Fire Community News.