Spring Firefighters Get Advanced Training in Standpipes
By Kimberly Argueta
Throughout February, the Spring Fire Department has been holding standpipe courses at the new Spring Fire Station 75.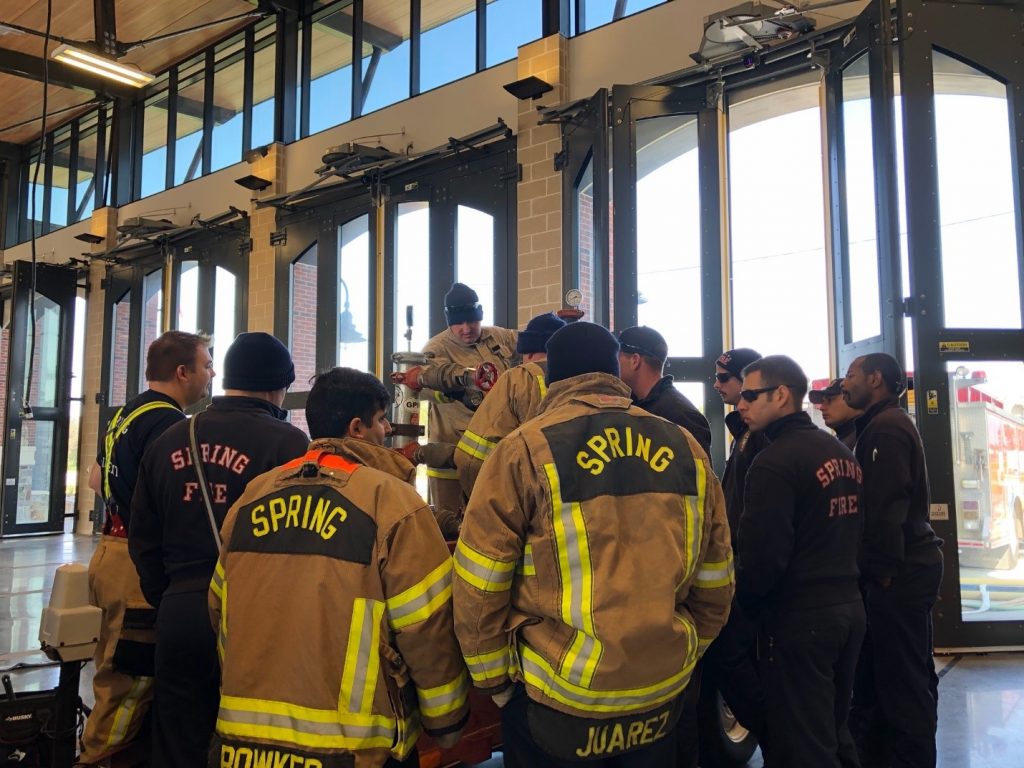 PHOTO: Spring part-time Firefighter John Nanninga teaching a Standpipe class at Station 75. Photo by Kimberly Argueta
To the public, a standpipe is a brass valve in a stairwell or a hose cabinet in a medium to large building, to firefighters it can be a true blessing in a fire emergency. By eliminating the need for excessively long runs of hose, a standpipe serves the same purposes as having a fire hydrant right where a firefighter needs it.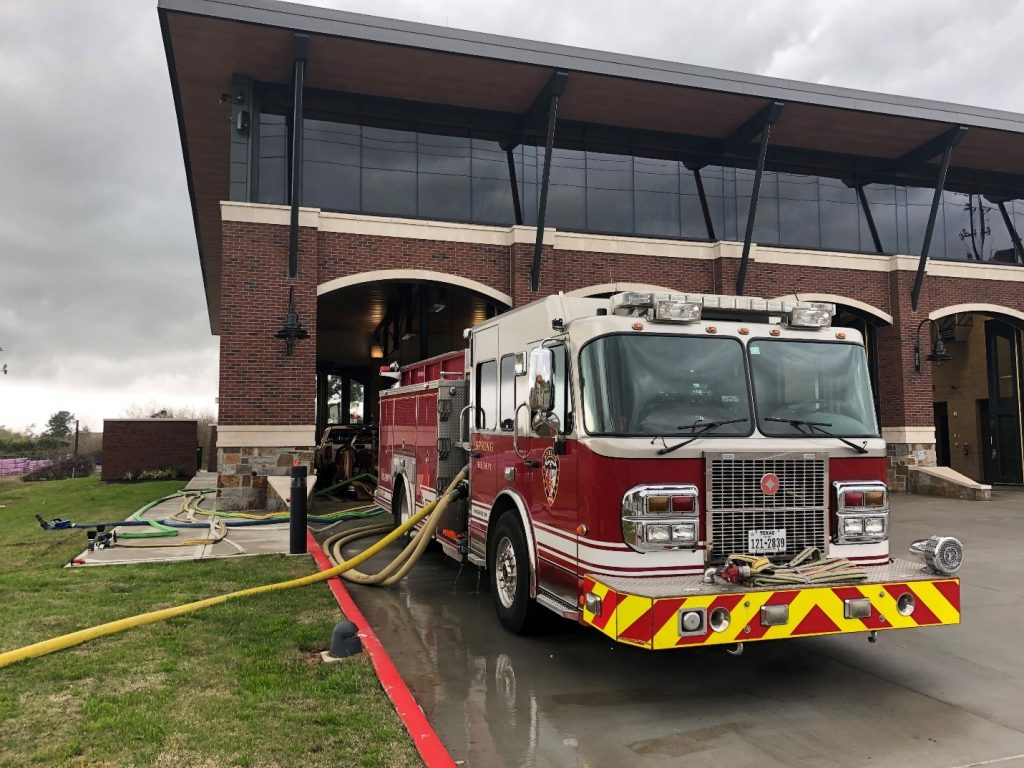 PHOTO: Spring's Reserve Engine hooked up to a standpipe. Photo by firefighter John Nanninga.
"This training helps firefighters understand why we use the size hose and equipment we use in multistory fires," said instructor John Nanninga. "And, also shows how firefighters can overcome system issues as they arise."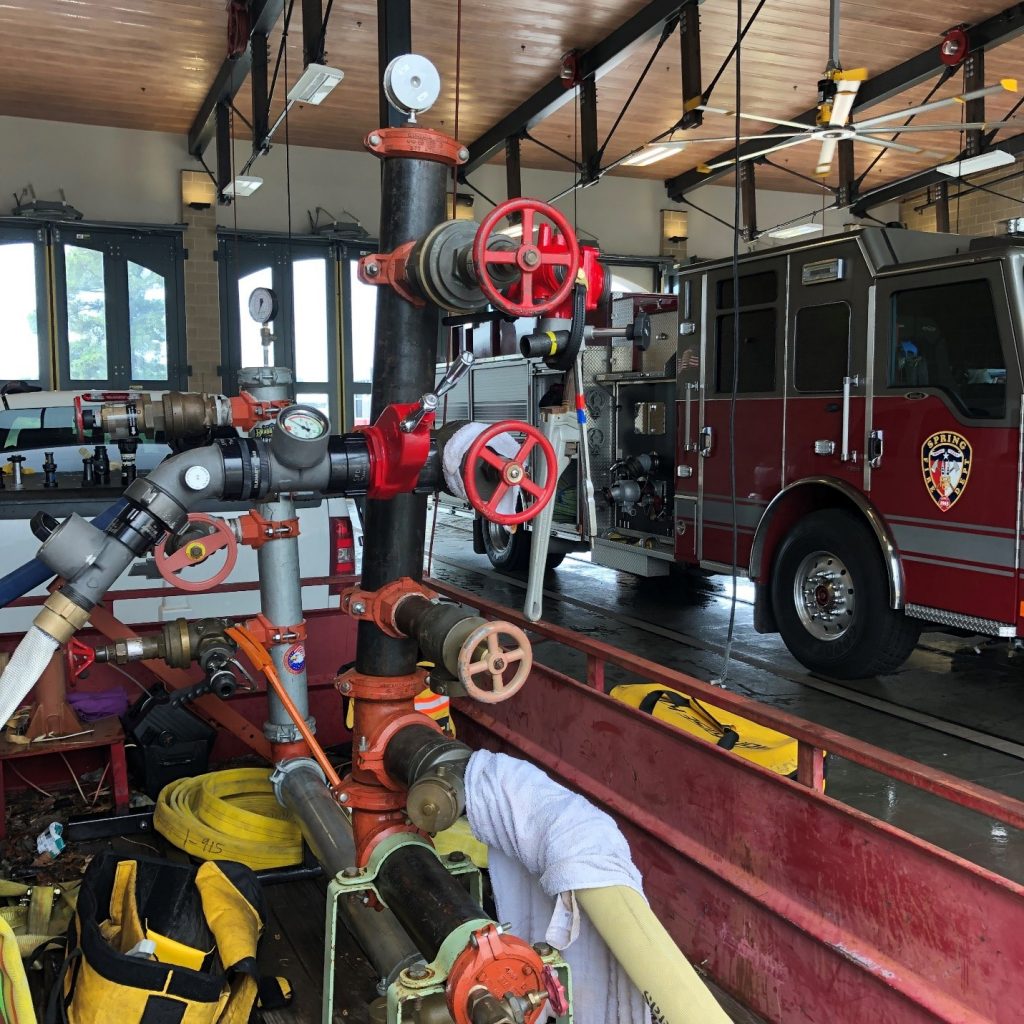 PHOTO: A Standpipe system brought into Station 75 on a trailer for training purposes. Photo by firefighter John Nanninga.
As Spring continues to experience a building boom, the buildings are getting taller and taller. Nanninga says that means "more midrise buildings are coming and with them exposure to low frequency, high risk events."
"Just like any skill, when something is not used or practiced regularly, the action becomes less efficient and less safe," added Deputy Chief Joel Crenshaw who oversees the training division. "We continually practice skills, such as standpipe operations so that when an event occurs, the actions will become automatic. Having to stop to think about something hinders our respond and is less safe for our membership and the public."
As Spring District Chief Chris vonWiesenthal often says, "Our firefighters don't train to get it right, we train so we can't get it wrong." For more updates, please visit https://www.springfd.org/ and join your firefighters on Facebook, Twitter, and Instagram at @SpringFDTX. The Spring Fire Department is also on NextDoor.

Kimberly Argueta is a senior political science major at the University of Houston. As part of her curriculum at UH Hobby School of Public Affairs, Argueta is spending the semester as a volunteer writer for Spring Fire Community News.