Spring Firefighters Tackle Tough House Fire in Candlelight Hills
By Emilie Grecula
A tough wake-up call in the Candlelight Hills Neighborhood this morning as residents of a two-story house awoke to smoke and flames.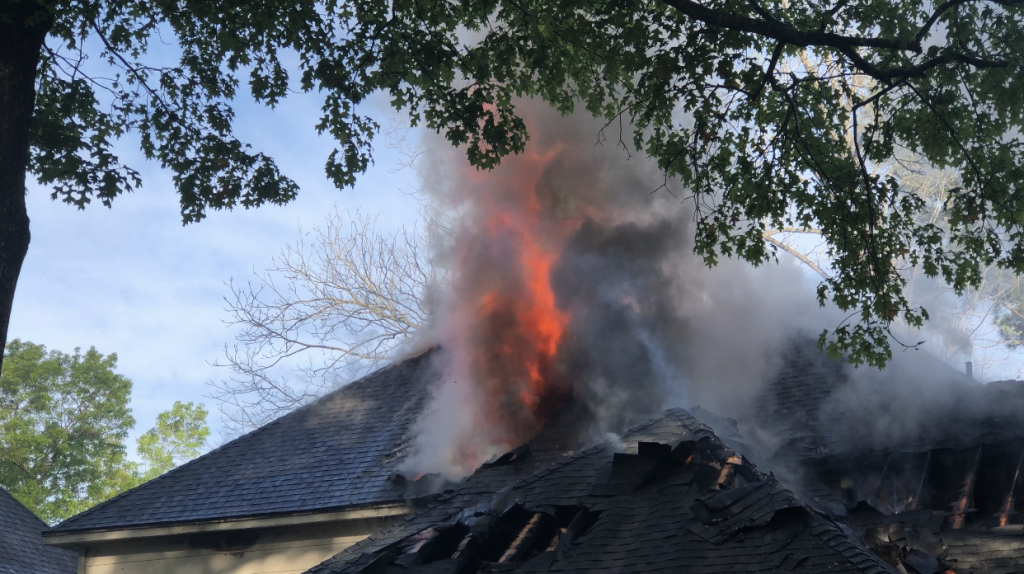 Shortly after eight this morning, Spring firefighters were dispatched to a home on Candelon Drive near Candlecreek Drive. Spring Fire Department's Engine 71 was first on the scene and quickly learned that everyone was safely out of the home and began to battle the flames, which were consuming the garage and roof.
Firefighters focused all their efforts on extinguishing the fire before it got out of control. As Spring Station 76 Captain Joseph Marroni explains, "We had to get on the roof with ladders and a set of saws and hand tools to cut holes to vent heated gases and alleviate the fire from spreading."
Captain Marroni adds other crews help in different ways, "Everybody has a job here. Whether you are an (engine) driver or simply not an interior firefighter, you still help — changing out the air packs, grabbing needed tools — doing anything that helps the team. Everybody works together and pulls the slack."
Firefighter Jason Randall was part of the second crew to arrive, Rescue 71, "It was a lot of fire and by the time we got here it had spread quite a bit."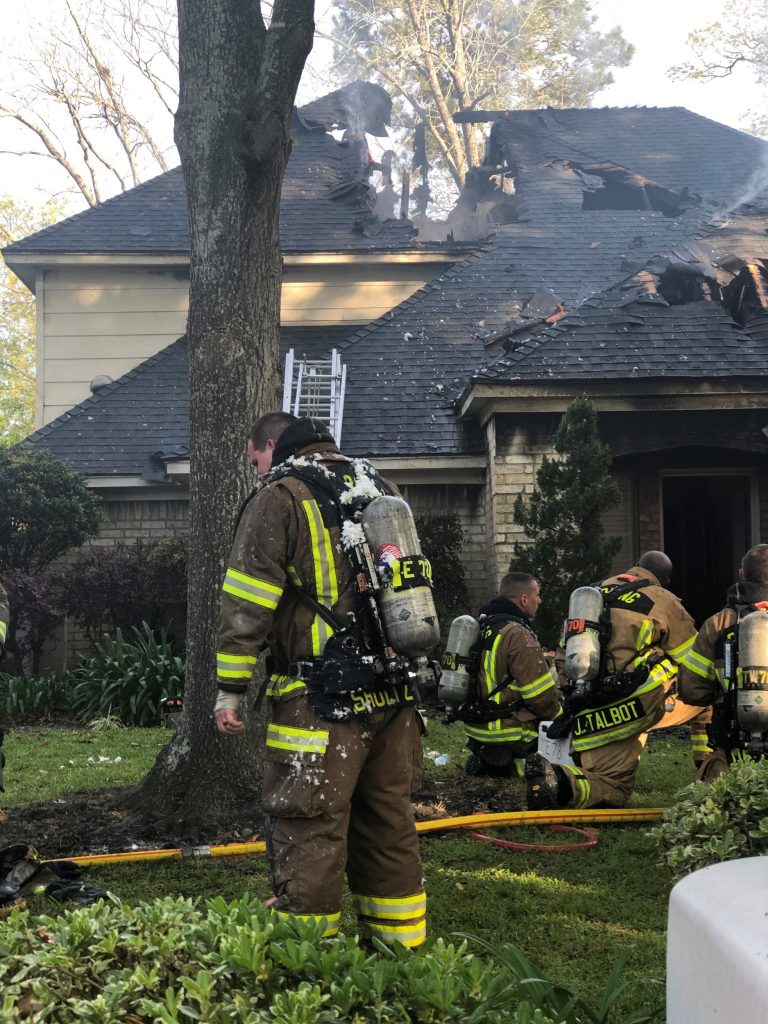 "We were behind the eight ball from the get go," added Spring Fire Department District Chief Jimmy Stewart, who served as incident commander. "There were a lot of potential issues that caused problems — the size of the house and the amount of attic space which presented huge challenges."
Long after everyone safely evacuated, Cypress Creek EMS remained on the scene. "People forget that we come out for somebody in the house, we're also here for the firefighters because they're the ones in there fighting the fire," said EMT Randy Fink.

Emilie Grecula is a Spring native who is writing for the Spring Fire Department Community News page this semester. A Sam Houston State University senior studying Mass Communications, Emilie is a proud graduate of Klein Oak High School's International Baccalaureate Program and a reporter for KSHU Cable 7 News in Huntsville.