Springing into 2020
By Hannah Falcon
2019 has been a banner year for the Spring Fire Department for many reasons.
Thanks to the opening of the new Spring Fire Station 74 and the Harris County Emergency Services District 7 Board's decision to move up a full-time firefighter hiring class, it was possible for Spring Fire Department to meet the 2020 staffing goal several months ahead of schedule.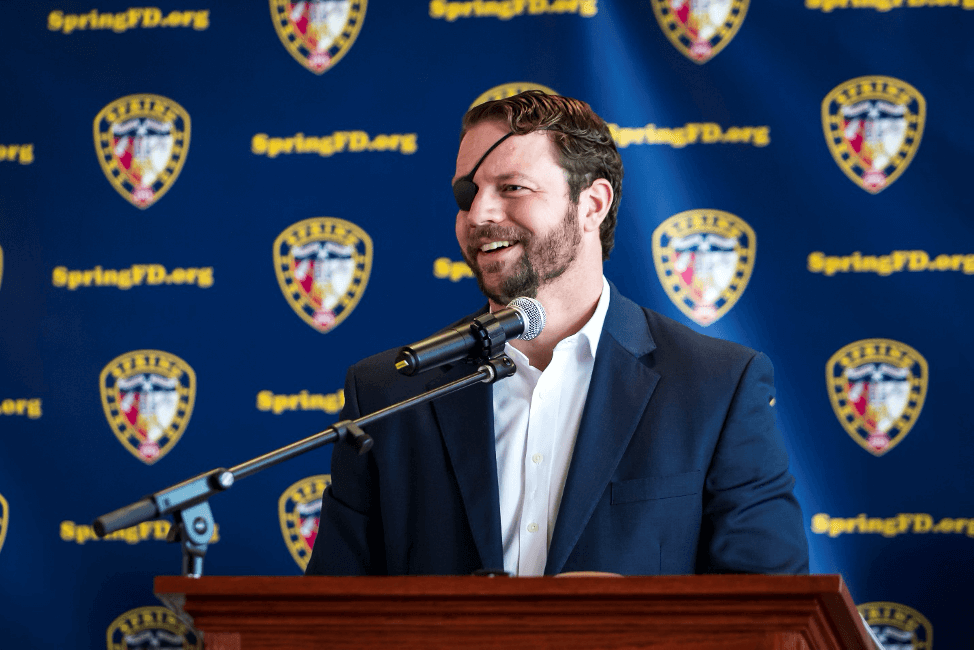 (Pictured: U.S. Congressman Dan Crenshaw (TX-2) speaking at the grand opening of Spring Fire Station 74. )
"Our first priority is to serve the citizens of Spring, Texas to the absolute best of our ability," said Spring Fire Chief Scott Seifert. "In 2019, Spring Fire took a big step in bettering our service because now, for the first time in the department's 67-year history, all nine Spring Fire stations are now fully staffed 24/7/365."
Spring Fire also hired the department's first full-time training captain, Captain Greg Monroe, and announced more hires in the training department for 2020.
"This position was created because of a need that we have in this division," Spring
Deputy Chief Joel Crenshaw said. "For everyone else, this is their second job. For Captain Monroe, training is his full time focus and he'll be the day-to-day contact five days a week for on duty shifts; they'll know that they have somebody here every day."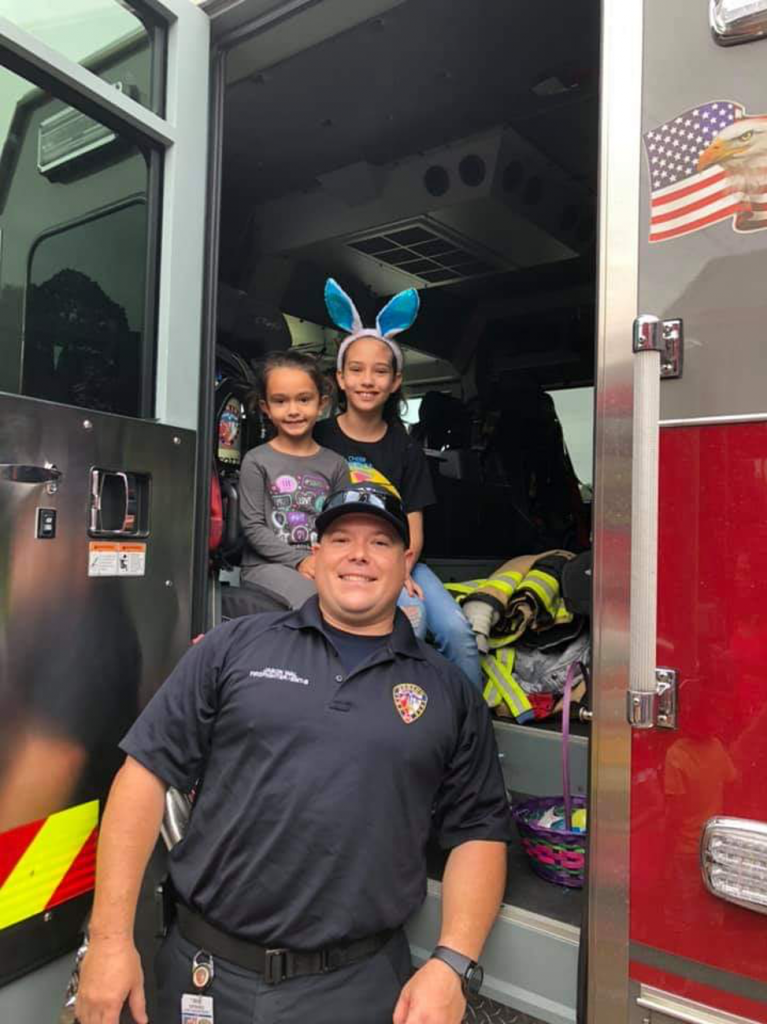 (Pictured: Firefighter Jason Wal with a couple of serious egg hunters.)
In 2019, the Spring Fire Department's Fire Prevention and Outreach Programs took another big step forward with the introduction of new community events such as Friday Family Flick in the Firehouse, as well as Easter Egg Hunts and safe Halloween Truck or Treat activities at all nine stations. With the help of Klein Collins JROTC cadets, Spring Fire hosted its first annual Haunted (Fire)House event the weekend before Halloween. Spring Fire Crews are now hosting regularly scheduled Open Houses at the stations and school safety visits, and Communications Director Tracee Evans says there's more to come.
"More station open houses are coming in 2020 starting with Station 73 on January 18," Evans said. "In February, the Spring Firefighter Challenge will be back bigger and better than ever before and Old Town Spring is again the site for Spring Into Safety Day which will be on the first day of Spring, March 21."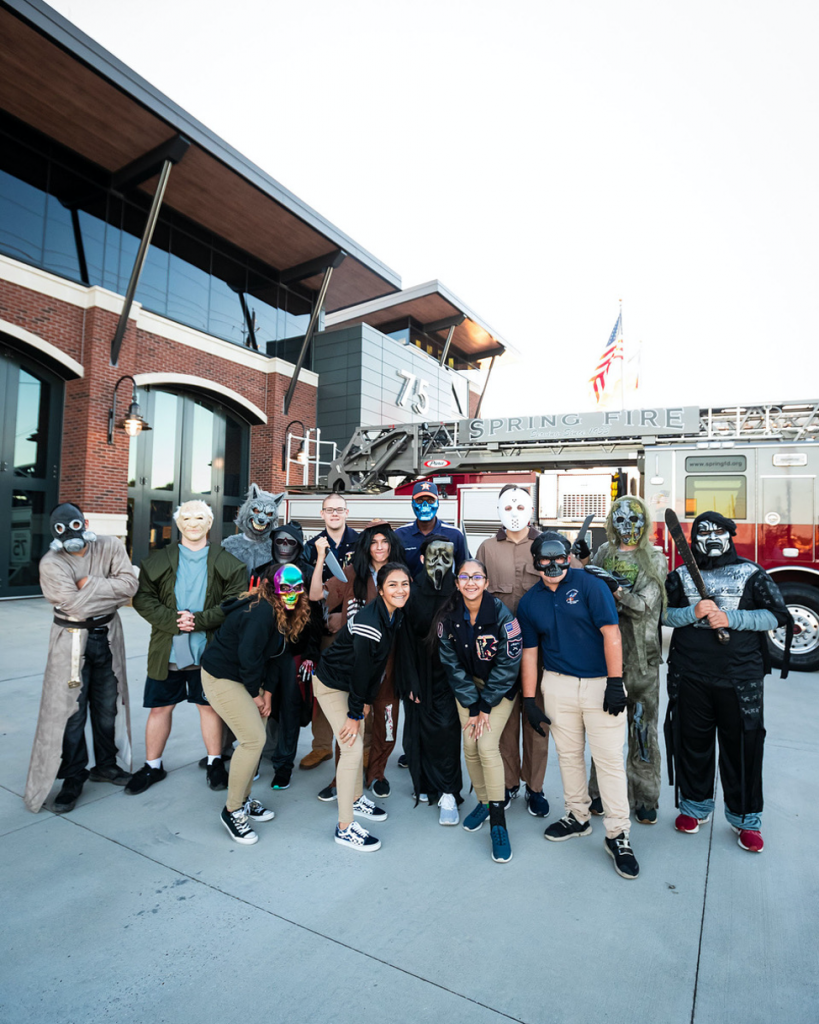 (Pictured: Klein Collins JROTC cadets showing off their scary costumes outside Station 75.)
The Spring Fire Department continues to expand the free Smoke Alarm Check-up Program launched in the fall of 2018. Since then Spring firefighters have installed several hundred alarms at no cost to the residents. Firefighters also conduct smoke alarm blitzes during the time change weekends. Anyone in Spring Fire's territory can sign up for a smoke alarm check-up at www.SpringFD.org/smokealarm.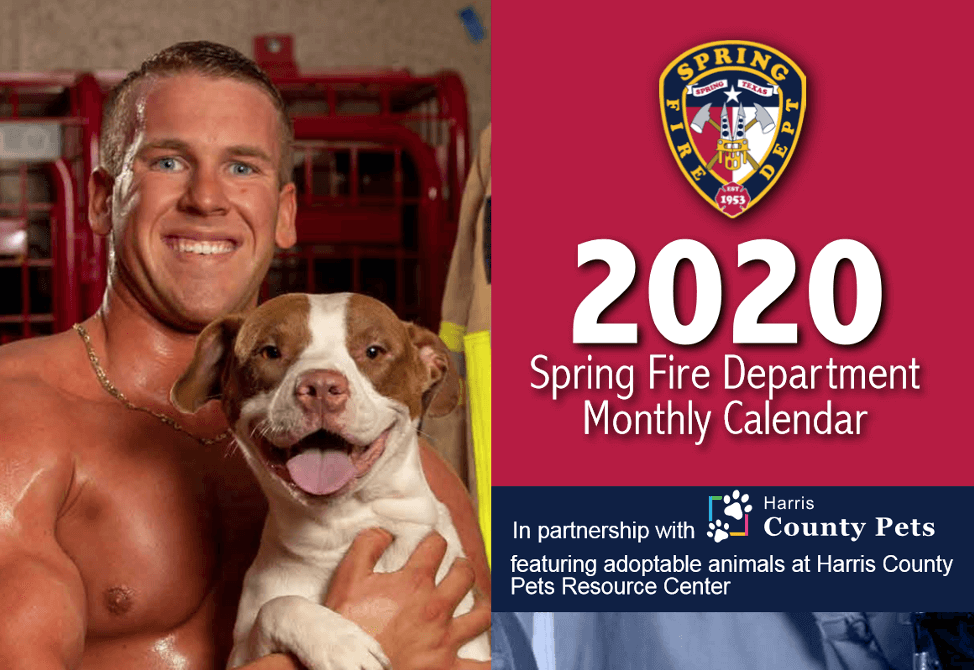 (Pictured: The cover of Spring Fire's 2020 calendar.)
Spring firefighters have helped reunite several lost pets with their forever families thanks to our microchip reader program in partnership with the Harris County Pets Resource Center. Spring Fire also launched its first ever firefighter calendar for 2020, which features shelter pets in need of homes. Calendars are still on sale at the Spring Fire Administration Building at 656 E. Louetta and online at www.springfd.org. Harris County Pets Resource Center Senior Communications Specialist Kerry McKeel said they're excited about the partnership.
"It's a different way for us to share our message about the needs of the many shelter animals for adoption at our shelter," McKeel said. "It's also another way for us to create awareness in the community not only of where our shelter is and the services that we provide, but also the sheer number of animals that are in need of homes."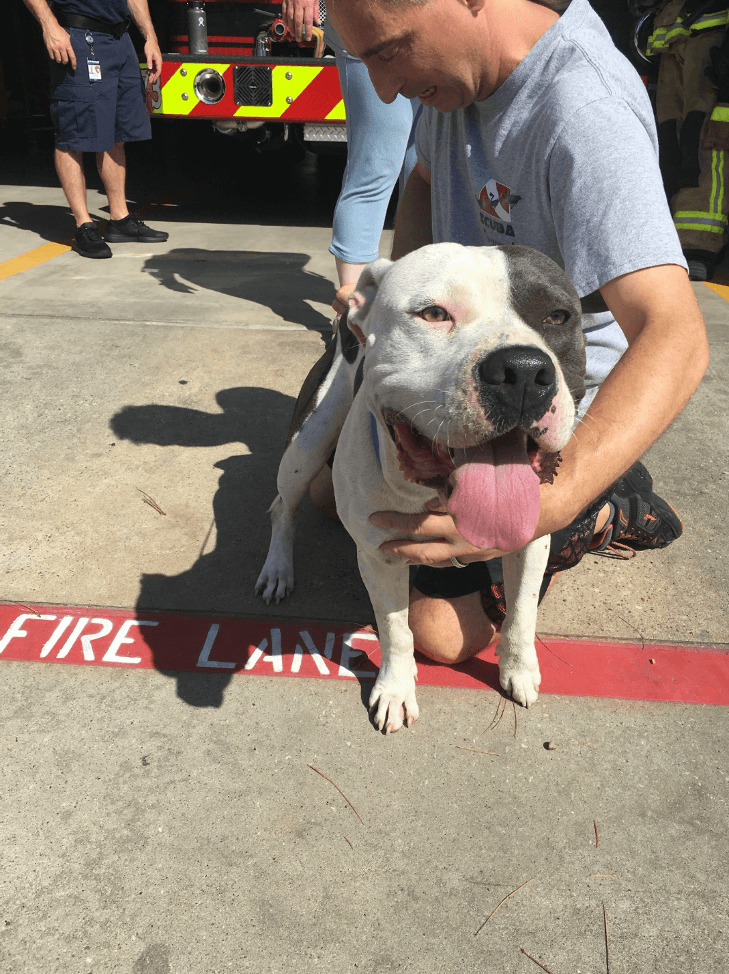 (Pictured: One of the many pooches brought to Spring Fire Department in 2019 to read a microchip and reunite a family.)
In 2020, the Spring Fire Department will continue to grow with a new volunteer academy class, the hiring of more firefighters and training captains and the ground breaking of the new W.W. Cotton Weaver Training Center and Multi-purpose complex on Lexington Road.
Stop the Bleed classes will be added to our public education programs, which already include CPR and First Aid classes every month.
"Bystander CPR is so important and I advocate that everybody of all ages, starting in high school, should learn CPR," Firefighter and paramedic Dave Corson said.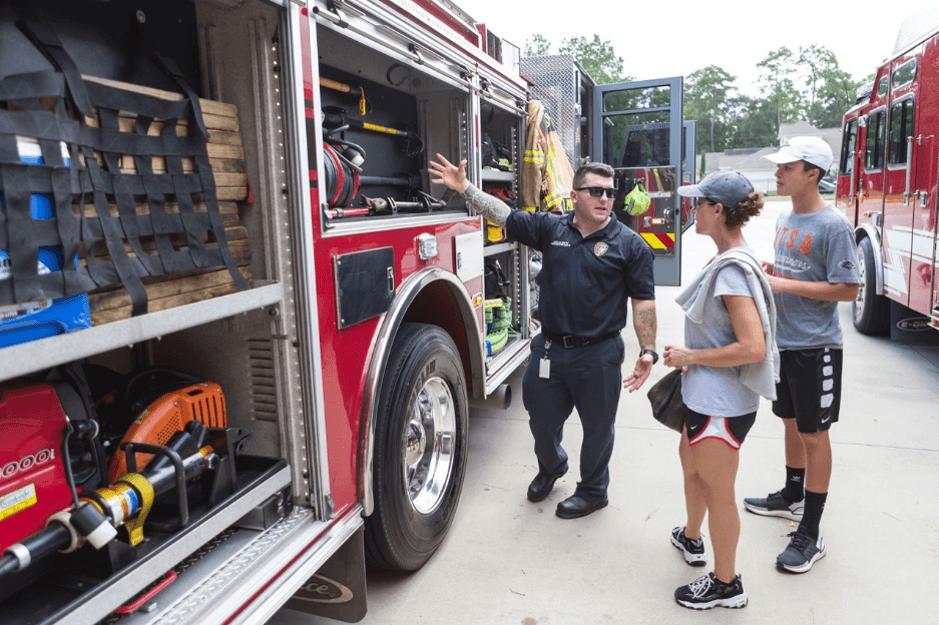 (Pictured: Firefighter Nathan Smith demonstrating what is carried on a fire engine at the Station 77 Open House.)
Learn more about our events and classes at www.SpringFD.org/events.
Hannah Falcon is a junior telecommunication major at Texas A&M University. A writer and Managing Editor for The Battalion at Texas A&M, Falcon is spending the winter break as a volunteer writer for Spring Fire's Community News.