Stay Cool During the Hot Summer
by Laura Larregui
As the temperatures rise to the triple digits, the Spring Fire Department wants to share some tips to keep you and your family safe and cool this summer.
Now that the sun is heating up, more people are getting out and enjoying their summer days. Thus, it is important to watch out for heat related emergencies, which include heat cramps, heat exhaustion, and heat stroke.
According to Spring Fire EMS Coordinator John Bradley, the number one mistake people make is not recognizing that they are actually suffering from a heat related condition.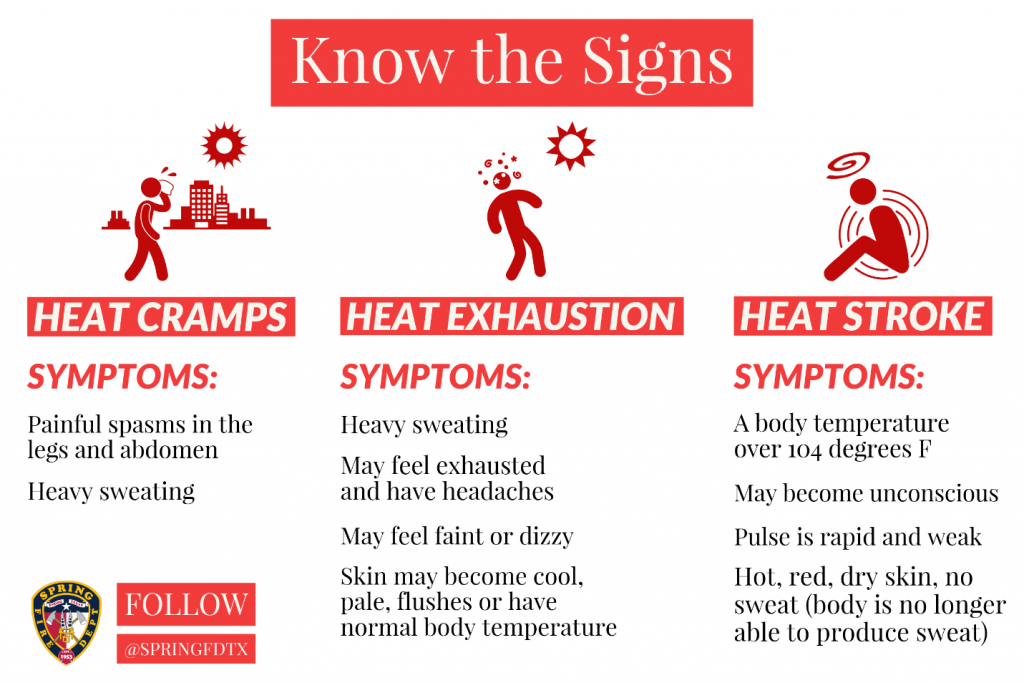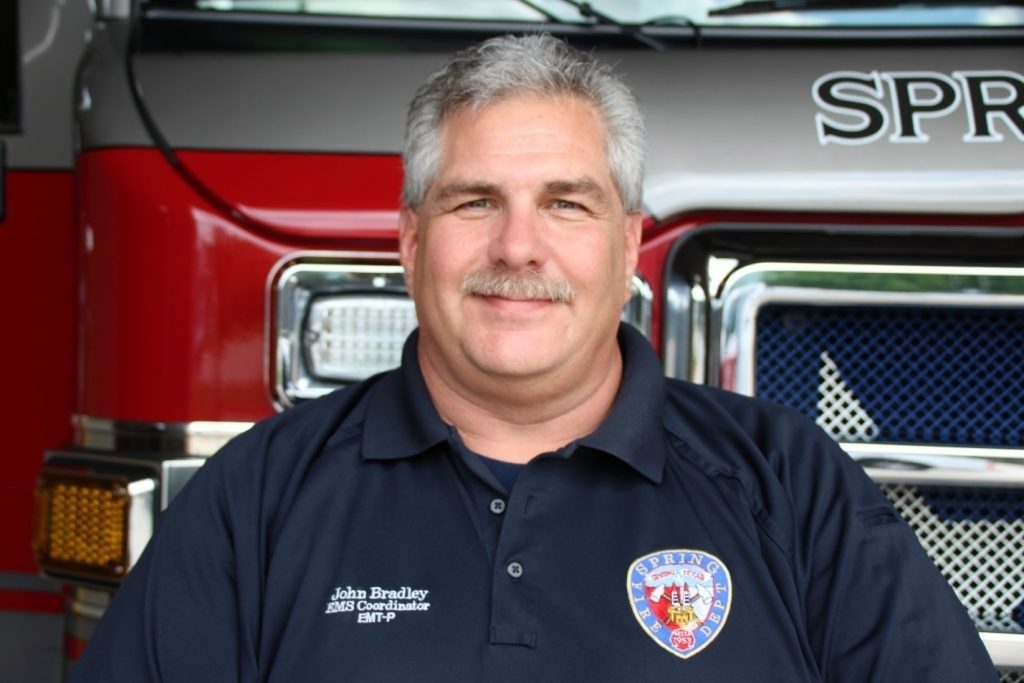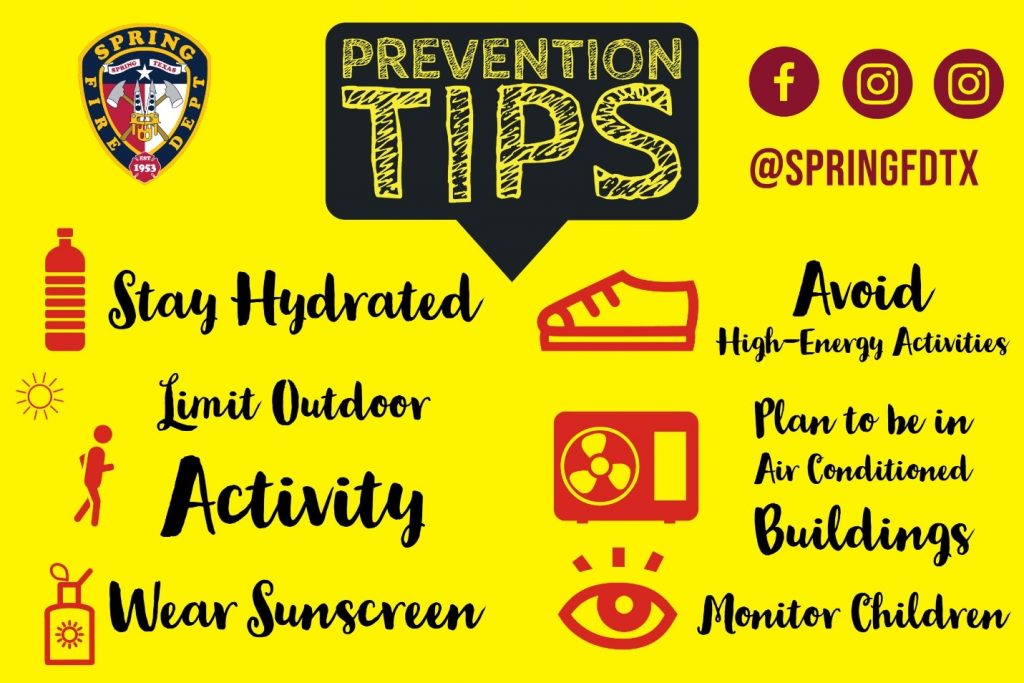 Specific signs of heat stroke or exhaustion are if someone's skin is flushed, talks about being exhausted, and if they stop sweating. If someone stops sweating that's a serious sign, and 9-1-1 needs to be called.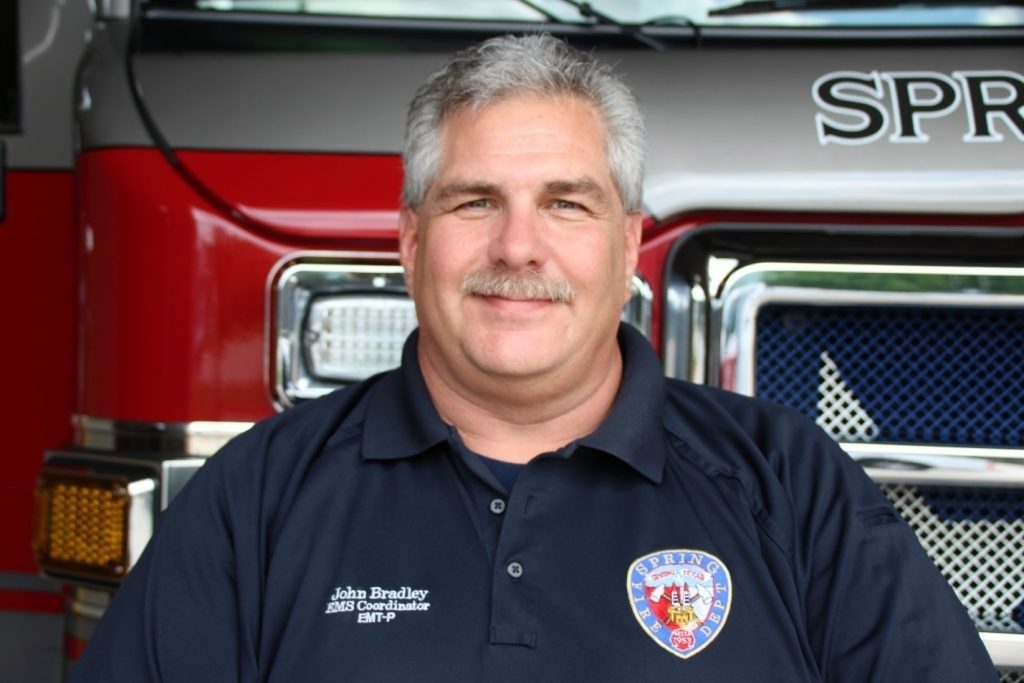 (Photo: John Bradley)
"Although more prone in the Spring and Summer months, heat related emergencies can happen anytime the human body is placed in conditions where heat, lack of circulation and dehydration are factors, Bradley said. "An example of this could be construction workers in an in closed space such as a tank or room. Although temperature outside is in the 70's, the inside temperature in the enclosed space can rapidly rise due to heat produced by the worker and lack of circulation in the space. Combined with failing to maintain hydration, this can lead to heat related conditions despite it being comfortable outside."
In order to avoid heat related illness, Bradley suggests residents to drink at least 16-20 ounces of fluid 1-2 hours before outdoor activity.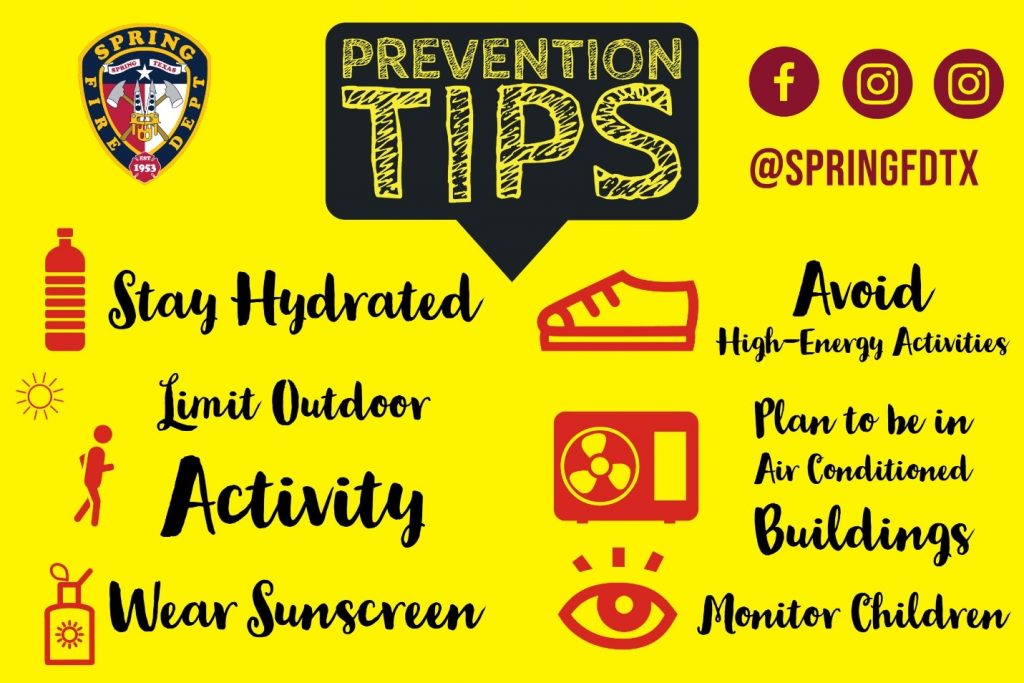 Other illness prevention tips include limiting outdoor activities for early evenings, wearing sunscreen, and monitoring children and pets.
Laura Larregui is a Library Science graduate student from Syracuse University who is spending the summer as an communications intern at the Spring Fire Department.