Testing For a Chance To Be the Best
by Tyler Mowery
Spring Fire Department holds high standards for its recruits as the department continues to evolve. Candidates from across the state tested for full time Firefighter/EMT positions in Spring, however only a select few will withstand the rigorous and demanding requirements to serve this community.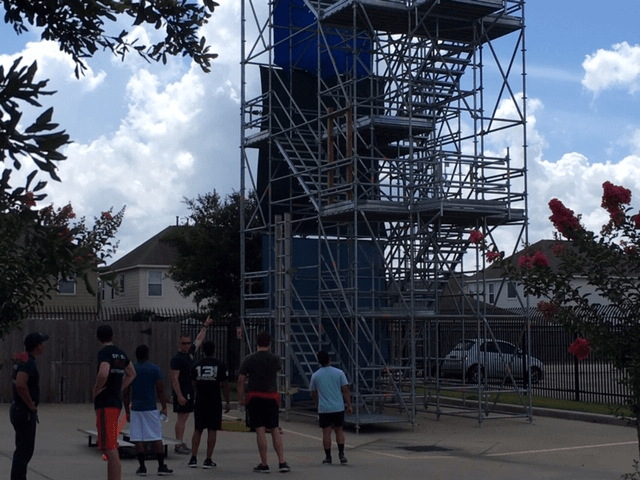 (Photo by Tyler Mowery)
Assistant Chief Robert Logan oversees the hiring process to ensure that only the very best candidates are selected.
"We had 71 [applicants] that took the written test, 67 passed it," Logan said. "They need to know IFSTA Essentials 6th Edition, they are required to make a 70 or above [on the exam]. The physical ability test (PAT) is no different than tasks they will have to accomplish on the fire ground."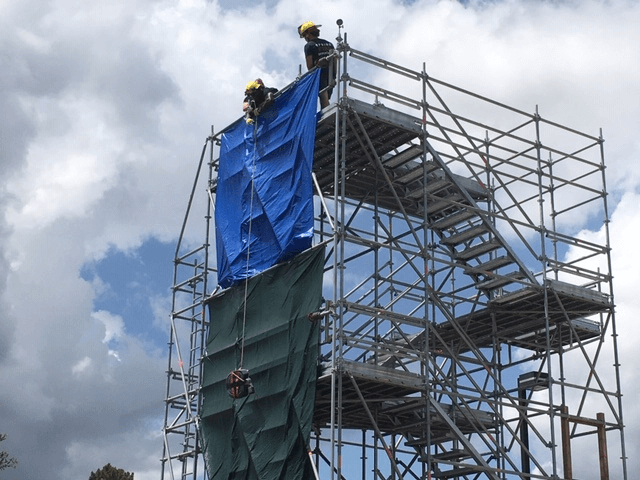 (Photo by Tyler Mowery)
The applicants who pass the written exam then go on to perform a series of strenuous tasks for the PAT. The first portion of the test is a 100 ft. tower ladder climb untimed. The second portion of the PAT includes the following to be completed successfully in under 12 minutes while wearing a 40 pound weighted vest: 100ft. hose drag with five inch hose, equipment carry 100 ft., simulated forcible entry with a Keizer sled, equipment carry upstairs, a hose raise, equipment carry downstairs, high rise hose carry upstairs, hose lower, victim drag, then finally a final equipment carry.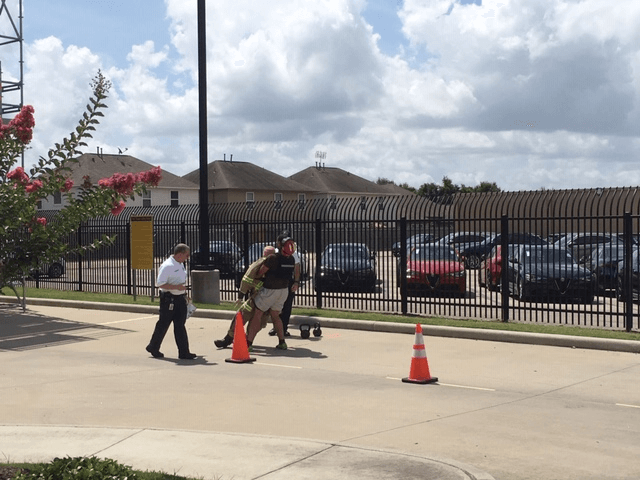 (Photo by Tyler Mowery)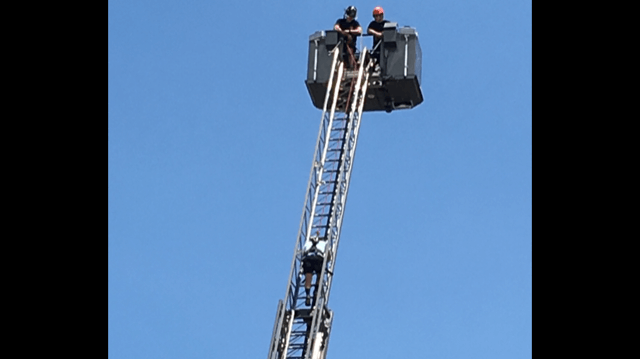 (Photo by Tyler Mowery)
If the PAT is successfully completed by the applicant, they move on to the next stage, which is a panel interview. From there the panel will present their selections to the Chief for consideration as a full time employee.
Logan emphasized that only the top 70 candidates will advance to the PAT after the written exam as the number of applicants increases over time.
"As the applicant pool continues to grow, we're going to accept only the top 70 candidates," Logan said. "In two days we can do about 35 people a day, so say we had 100 people pass the written test we're only going to be able take the top 70 to take the physical ability test and then from there we can take the top 30 to go to the interview."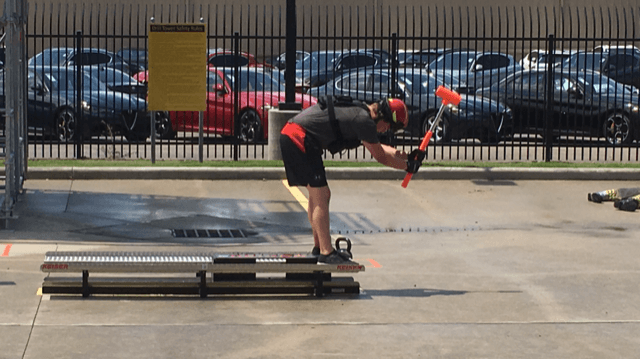 (Photo by Tyler Mowery)
Logan added that this hiring will help get station 77 fully staffed by the end of the year, and allow Station 74 to be staffed 24 hours.  Station 74 is a brand new station that will open later this year on the corner of Aldine Westfield Rd. and Old Aldine Westfield Rd.
Spring native Tyler Mowery is a senior mass communications student at Sam Houston State University. Tyler is spending the summer as a Spring Fire Department Community News Writer. During the school year, he reports for The Houstonian and serves as a volunteer firefighter for the city of Huntsville.