Thank you, Whitmeyer's Distilling!
Whitmeyer's Distilling Co., LLC, with the help of Harris County Precinct Four Commissioner Jack Cagle, is distributing hundreds of gallons of hand sanitizers to nine local first responder agencies. The Spring Fire Department received 180 gallons on Tuesday afternoon.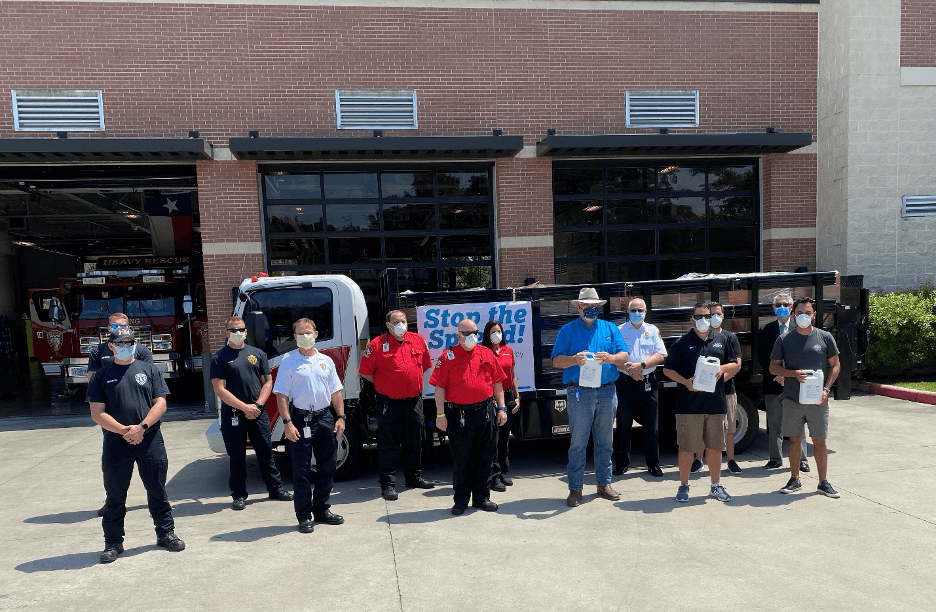 Global Health provided the materials and the Whitmeyer distillery has been churning out hand sanitizer since March. This partnership has made it possible for Whitmeyer to keep their staff employed and even hire twenty additional staffers during this pandemic.
"We are so honored and privileged to do what we do," said Spring Fire Chief Scott Seifert. "To get this support from the community who can't be on the frontlines is just incredible."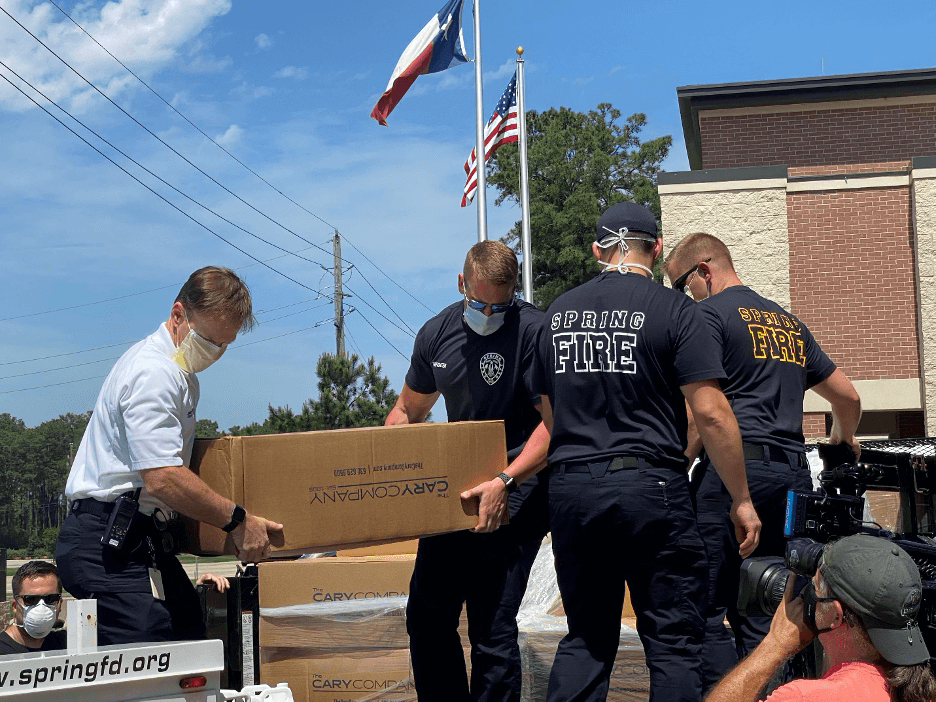 Spring District Chief Jimmy Stewart (left) helped Spring firefighters from Station 71 load the gallon jugs of sanitizer on a Spring Fire Logistics vehicle to be distributed to all nine fire stations.
Many of Spring Fire's mutual aid partners, including Cypress Creek EMS, Tomball and Klein Fire Departments also received 20 gallons of hand sanitizer per station as part of this program.
FOX 26 and ABC 13 videographers were on scene to tell the story.
Area residents can pick up a free 32-ounce bottle of hand sanitizer from the Whitmeyer distillery six days a week. The location and hours are on their website at https://www.whitmeyers.com/.