Training Takes Another Leap Forward at Spring Fire Department
by Tyler Mowery
The Spring Fire Department is proud to welcome Captain Greg Monroe as our new training captain. After careful consideration of many applicants, Captain Monroe proved himself the most qualified individual for the position.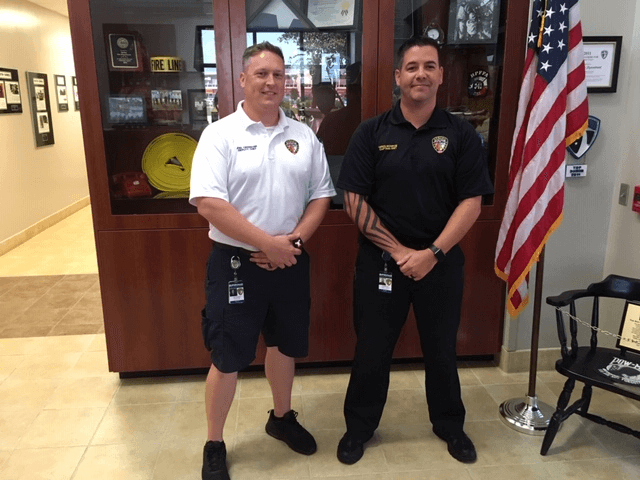 (Deputy Chief Joel Crenshaw and Training Captain Greg Monroe; photo by Tyler Mowery)
As the Spring Fire Department grows, Spring Deputy Chief Joel Crenshaw feels that Captain Monroe will help immensely in the training divisions day-to-day operations. "This position was created because of a need that we have in this division," Crenshaw said. "For everyone else, this is their second job. For Captain Monroe, training is his full time focus and he'll be the day-to-day contact five days a week for on duty shifts; they'll know that they have somebody here every day."
Monroe started his firefighting career at 19 years old. After nearly two decades of service to Travis County ESD #2, then Lieutenant Monroe moved to the Houston area where spent two years with Harris County ESD #48.
Monroe has an extreme passion for training because it improves everyone's performance on the fire ground.
"You have to be able to accept the fact that you're not going to be perfect all the time and the only way to try to be perfect is to keep training," Monroe said. "The biggest thing that the fire service doesn't teach us is that it's okay to fail and I want our team to know that if you're going to fail, fail in training."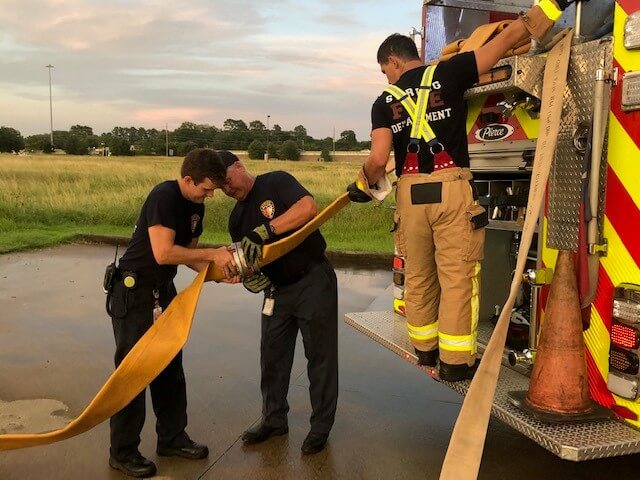 (Volunteer recruits training on July 16, 2019; Photo by District Chief Shawn Babendure.)
Monroe stresses that training goes far beyond basic firefighter skills due to the nature of the job and the modern challenges firefighters must face.
"I try to prepare everybody for every contingency," Monroe said. "It's not just skills. It's not just practicing. It is your mental abilities and your mental awareness. From the newest cadet to the most senior officers, they all need the same education so we're all on the same page and accountable to each other and the community."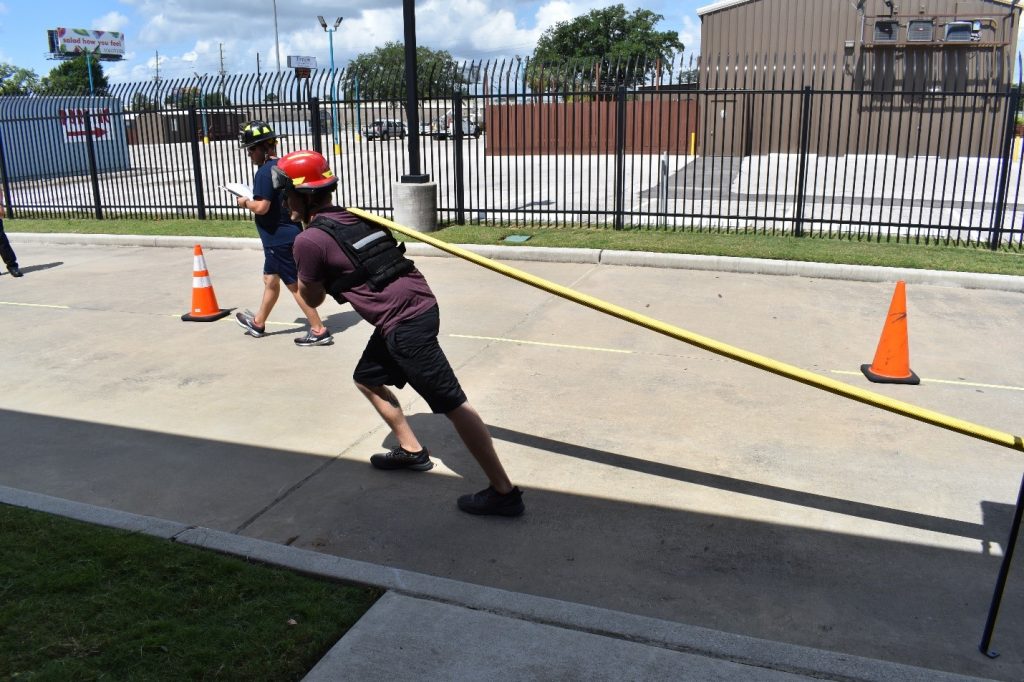 (Applicants for Spring Fire Department positions demonstrating their physical abilities; Photo by Tyler Mowery)
With modern construction employing evolving synthetic materials, today's firefighters face major challenges their predecessors never even thought of.
"We're the problem solvers." But Monroe added "when we have to work quicker, our tactics and strategies must also adapt.
Alongside building construction, evolving technology is a big hurdle for firefighters. Self-operating vehicles, cell phones while driving, and other new technologies can work against firefighters' efforts.
Monroe firmly believes that accepting change to promote safety is the key to solving a lot of problems faced today. "Cultural change has to continue throughout the fire service," Monroe said. "For example, the push to raise athletic levels means now we have fit athletes on the fire ground."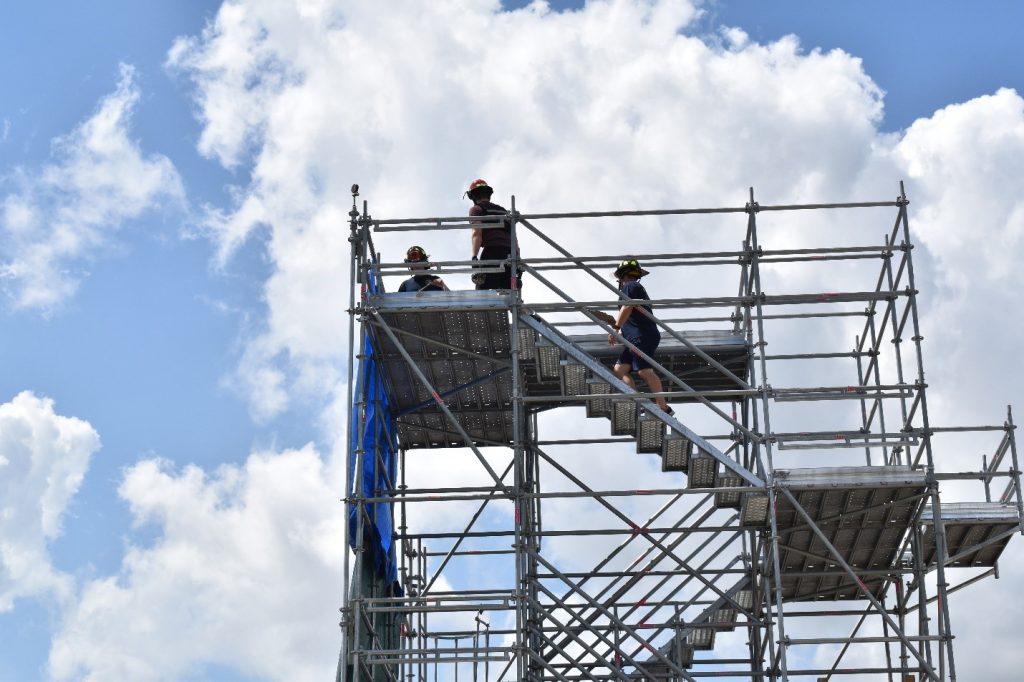 (Training on the Affordable Drill Tower behind Station 78; Photo by Tyler Mowery.)
Although the job is undeniably dangerous, Monroe stresses that many expected dangers are less likely to threaten a firefighter. "This job is more dangerous than people think but a lot of those variables we do control. We control when we go in and how far we go in," Monroe explained. "It's the other stuff we don't control — the external factors — people driving, the cancer exposure, the toxins, the chemicals and the stress of the job itself."
After getting settled in, Monroe made the rounds to every Spring fire station to gather feedback on what the firefighters want to learn and what would be most practical for them.
Monroe sees a strong community spirit and will to serve in Spring, which he says only fuels an already outstanding department.
"I love the structure here, I love the accountability and the professionalism," Monroe added. "People know they come here to work. It's a good department with lots of potential."
Spring native Tyler Mowery is a senior mass communications student at Sam Houston State University. Tyler is spending the summer as a Spring Fire Department Community News Writer. During the school year, he reports for The Houstonian and serves as a volunteer firefighter for the city of Huntsville.