Winner of the Fire Prevention Coloring Contest
By Emilie Grecula
On Feb. 8, firefighters Jacob Bailey, Capt. Walter Juarez, Anthony Hempel, and Daniel McCune hand delivered Nylah White's certificate for winning the Fire Prevention Coloring Contest at the McNabb elementary school.
White beamed as she accepted her certificate from Bailey and McCune.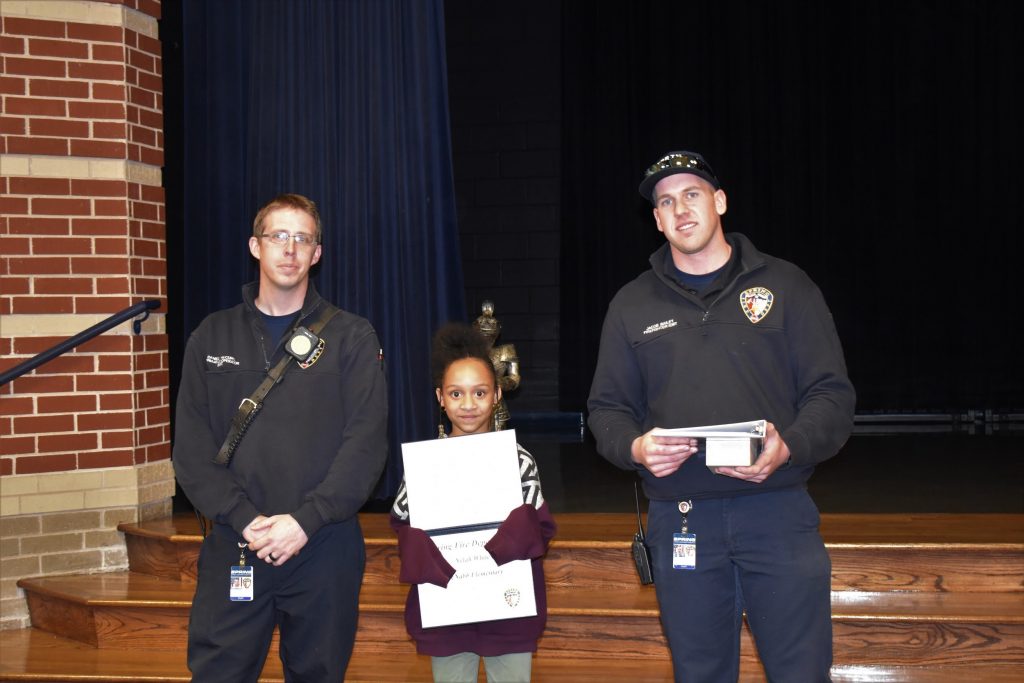 The firefighters went through the fire protocols for the second graders and demonstrated wearing the uniform so they would know what to expect in case they were caught in a fire.
The kids were excited to see the firemen and learn something new.
Many of them had questions about what to do in case of an emergency. Bailey answered each one carefully so they would not be confused.
The kids were sad to see the firefighters go, but were happy they came to the school to talk to them.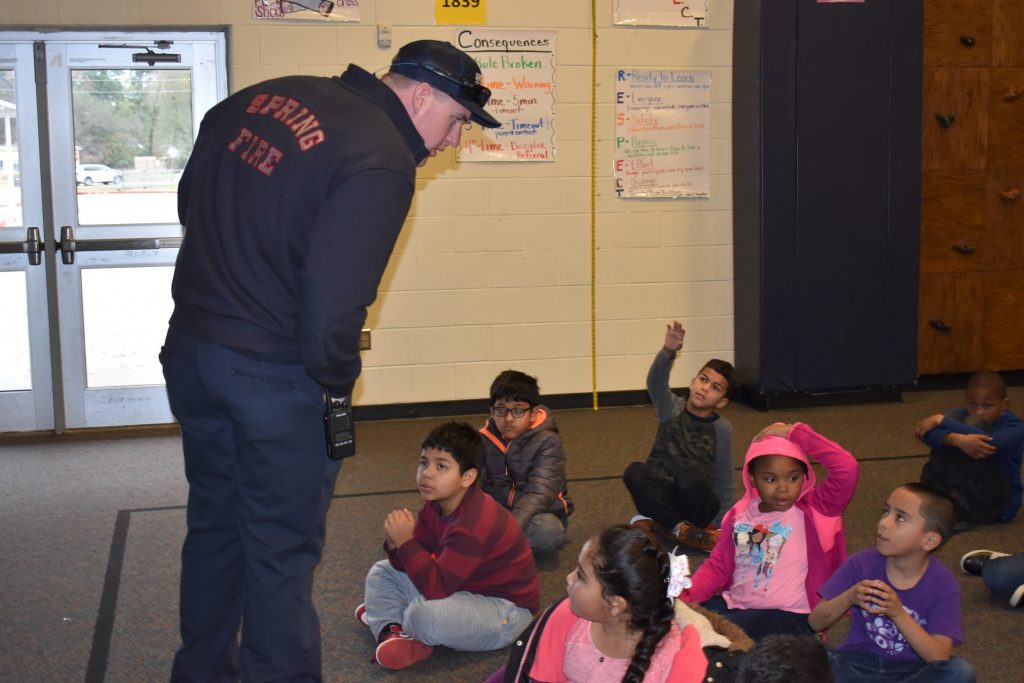 Emilie Grecula is a Spring native who is writing for the Spring Fire Department Community News page this semester. A Sam Houston State University senior studying Mass Communications, Emilie is a proud graduate of Klein Oak High School's International Baccalaureate Program and a reporter for KSHU Cable 7 News in Huntsville.