Volunteer Firefighters
We have about 70 active volunteer firefighters in our department.  The demand on their time to fulfill the requirements to be an active volunteer firefighter were substantial and only those with the determination to be successful achieve their certification and move on to be a cadet.  The next one could be you!
When is the next Academy?
We are currently accepting applications for the first volunteer academy of 2019 which begins on March 23rd, 2019. For more information scroll down, to apply click the "Volunteer With Us" or "Apply" link below.
Attend an information session
The Spring Fire Department is holding four Saturday information sessions for the 2019 Volunteer Recruit Academy. If you have the desire to serve, the courage to act and the ability to perform, consider volunteering with the Spring Fire Department.
The first volunteer information session will be on January 12 from 6 pm to 7 pm. Sessions on January 26 and February 9 will be from 10 am -11 am. A final evening session will be held on March 2 from 6 – 7 pm.
All sessions will be held at the Spring Fire Department Administration Building
located at 656 E. Louetta Road Spring, TX 77373.
volunteer with us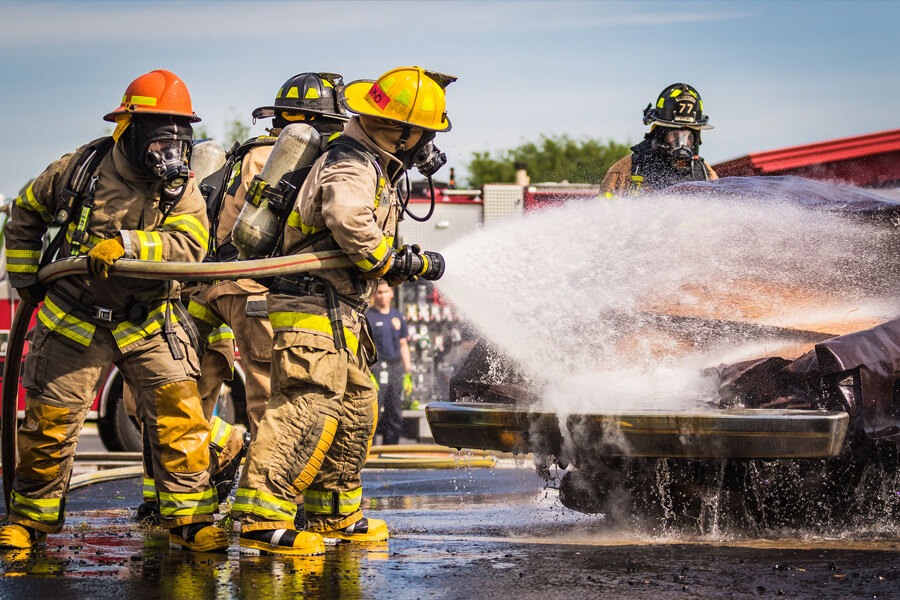 VOLUNTEERING WITH SPRING FIRE DEPARTMENT
When you volunteer with Spring Fire Department, you get the training and guidance you need to keep the community–and yourself–safe.
We're looking for courage, intelligence, a cool head under pressure, and most of all, a desire to make Spring, Texas a better, safer, place for everyone.
Applicant Requirements:
Must live within Coverage Area or close proximity
18 years of age or older
High School diploma or GED

*

Valid Texas driver's license
* If still in High School, must show proof of passing all classes with a 75 or greater
Recruit Academy Prerequisites:
Successfully complete the following:
4-Hour Department Orientation course
AHA Healthcare Provider CPR/AED Program
Texas Boater Safety course
NFPA 1500 Bloodborne Pathogens Safety course
Workplace Diversity course
NIMS 100, 200, 700, 703, 800 classes
Recruit Academy:
* 24 weeks – Wednesday and Saturday each week
Cadet Program:
Complete Phase Testing Program (8 months)
Receive Firefighter status
Benefits of volunteering
When you volunteer with Spring Fire Department, you become part of something bigger than yourself.
Become part of a team that becomes your family and gives you opportunities most never receive including serving the citizens of our great community.
Benefits:
Comprehensive training resulting in a Firefighter 1 certification from the State Fireman's and Fire Marshal's Association
Incentive allowance per shift volunteered
Eligibility for tuition reimbursement for some Fire and EMS related certifications
Eligibility to receive lifetime retirement pay after age 55 with over 10 years of qualified service through the Texas Emergency Services Retirement System
Department provided on-duty and off-duty life insurance; accident insurance; disability benefits
Opportunity to make lifelong friends and become part of the fire service brotherhood/sisterhood
An excellent path to a full-time or part-time career position in the fire service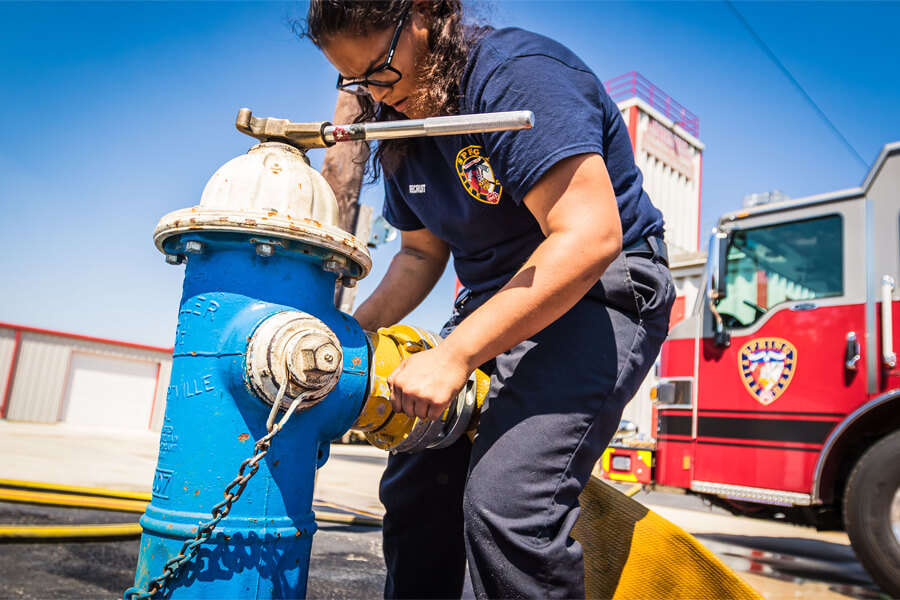 are you ready to volunteer?
Becoming a volunteer firefighter is the most rewarding experience and an
opportunity to serve your community
Apply