Child Car Seats Save Lives
The numbers are staggering. Someone dies in a motor vehicle crash every 14 minutes in the United States. Interstate 45 that bisects Spring makes headlines as the "most dangerous road in the entire U.S."  The National Highway Traffic Safety Administration (NHTSA) lists vehicle accidents as the leading cause of death in young children. And, nearly half of all child car seats are misused.
Child car seat instructions can be confusing. Caregivers have questions: How long should my child ride rear-facing? Should I install the car seat with the seat belt and the LATCH system? When do I transition my child to a booster seat? Where should the harness straps sit on my child's shoulder? And so many more. As these questions are almost always specific to one child's needs, a quick answer may not be easily found.
The Spring Fire Department has two nationally certified Child Passenger Safety Technicians (CPSTs) on staff and offers monthly child car seat check days in partnership with Safe Kids Greater Houston led by Texas Children's Hospital.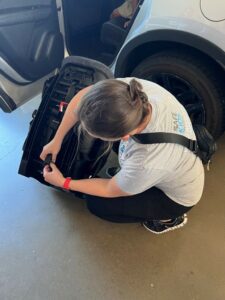 Texas law requires that all children younger than eight years old, unless they are over 4'9" tall, be secured in a child safety seat every time they ride in a vehicle. Older children who have outgrown booster seats must still be buckled in with a seat belt. Failure to properly restrain a child can result in a ticket of up to $250.
Call 832-824-3481 or email lmdelgad@texaschildrens.org to make an appointment for a Spring Fire Department monthly car seat check day. Questions for a Spring Fire CPST can be directed to Tracee Evans at 281-951-7065 or by email at Tracee.Evans@SpringFD.org.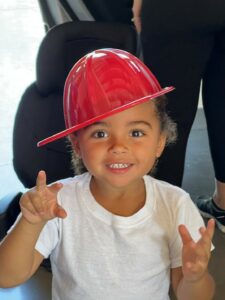 There is a priceless sense of relief on a parent's faces when they know their children are safe. Please join us in this effort to make sure all children ride as safely as possible.