The New 72 is coming!
Spring Fire is proud to announce that a new Spring Fire Station 72 will be built at the entrance to Northampton.
There has been a fire station in Northampton since the 1970s and that tradition will continue.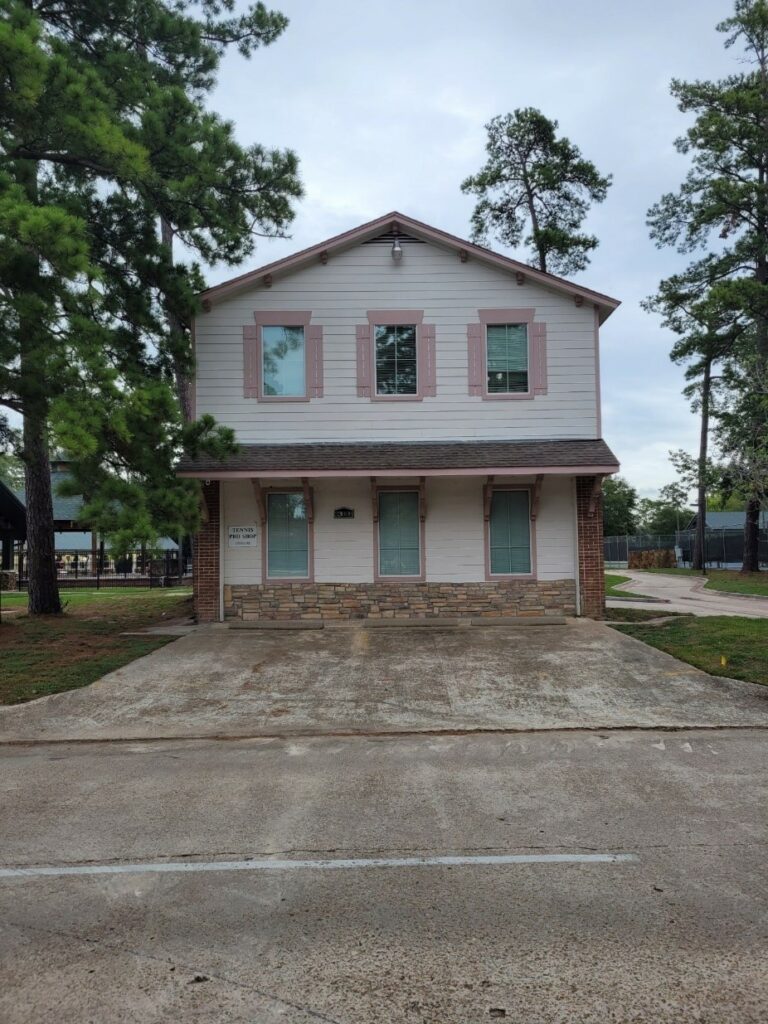 The original station was in the building pictured, is just to the north of the current station. The current station was built a couple of decades ago for a volunteer fire department and while renovated to house full-time firefighters, it does not meet the aesthetic of the community or its needs any longer (pictured below).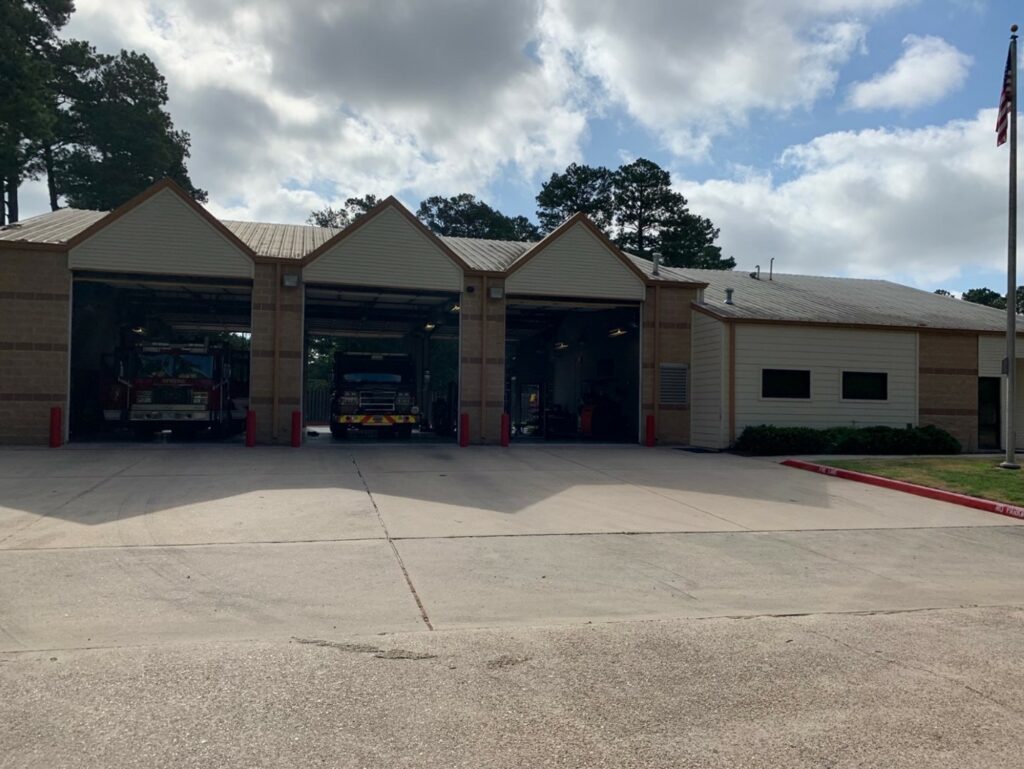 The good news is Spring Fire is building a new Station 72 right on the same property (see architectural rendering below).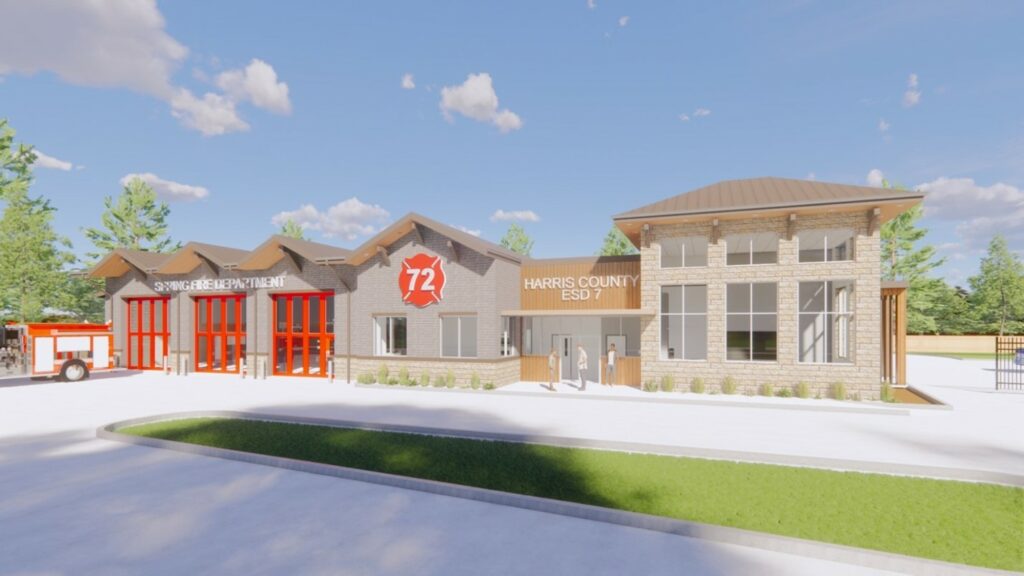 At almost 12,000 square feet, the new station will be nearly double the size of the current station. The new 72 will have community space for CPR and other safety training classes, community events and for use by local organizations, such as scout troops and civic groups (see architectural rendering below).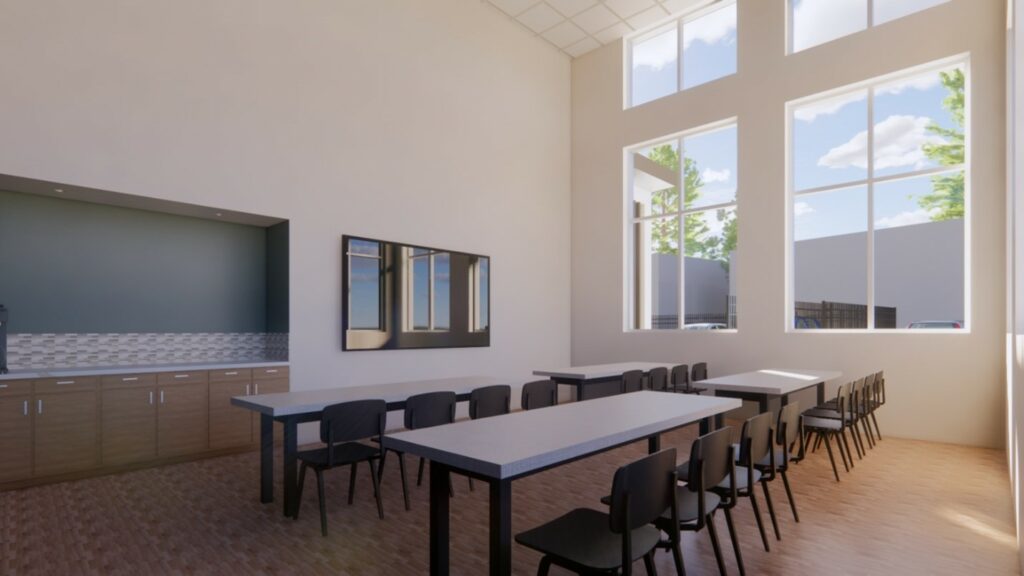 There will be eight firefighter dorm rooms, offices and training space, living space, a kitchen, restrooms, and a small gym in the new $6.6 million station.
There is more good news! Spring Fire is making room in the new 72 for a Harris County ESD 11 ambulance and crew.
Over the last decade, Spring Fire has become a true combination fire department. For more than four years now, all nine Spring Fire stations have been staffed 24/7/365. Spring Fire's average response time has improved by minutes and dozens of committed volunteer firefighters continue Spring's strong tradition of service.
In 2022, Spring Fire crews received 5,729 emergency dispatches and saved over a hundred-million dollars in property. Station 72 crews responded to 580 of those emergency calls.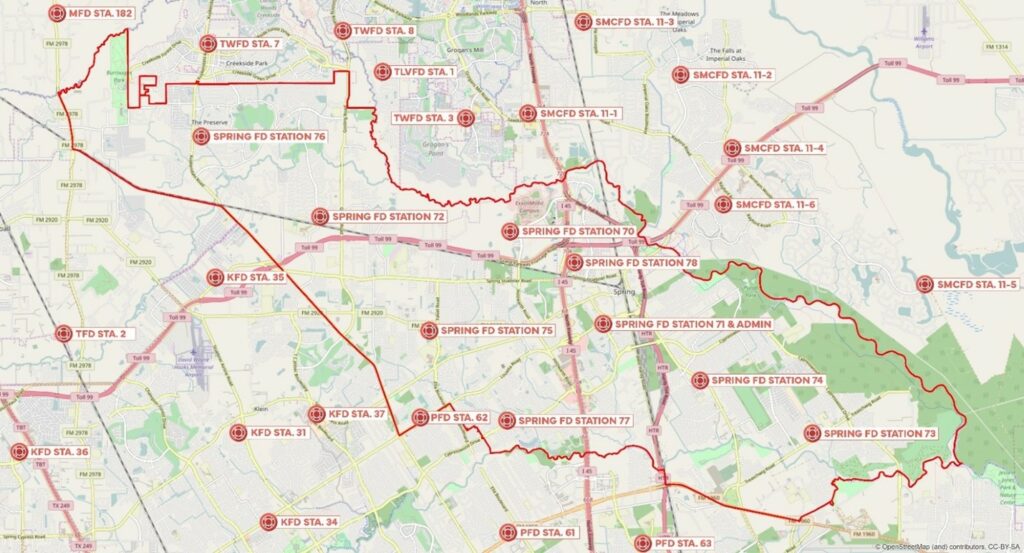 Demolition of the current Station 72 will begin in November 2023. Construction of the new station is expected to take 13 months. Throughout the construction, Station 72's three rotating crews, Engine 72 and Tanker 72 will remain in service. They will be housed roughly 2 ½ miles away at Klein Fire Station 35 (see map above).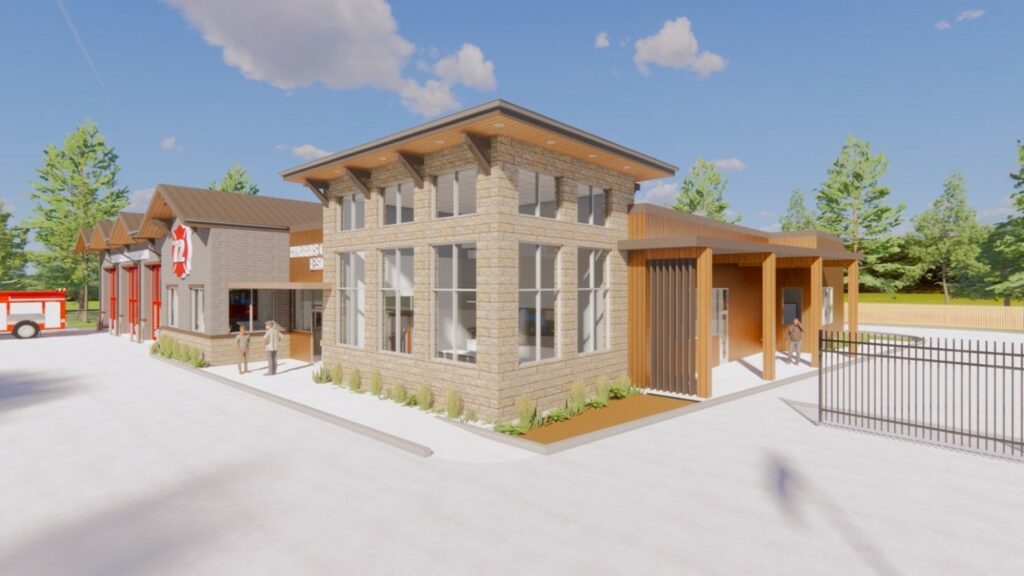 The New 72 will be compliant with National Fire Protection Association standards, the Americans with Disabilities Act, and local codes. Martinez Architects designed the new 72 to fit the needs and aesthetics of the department and the community. We are all excited for construction to begin.