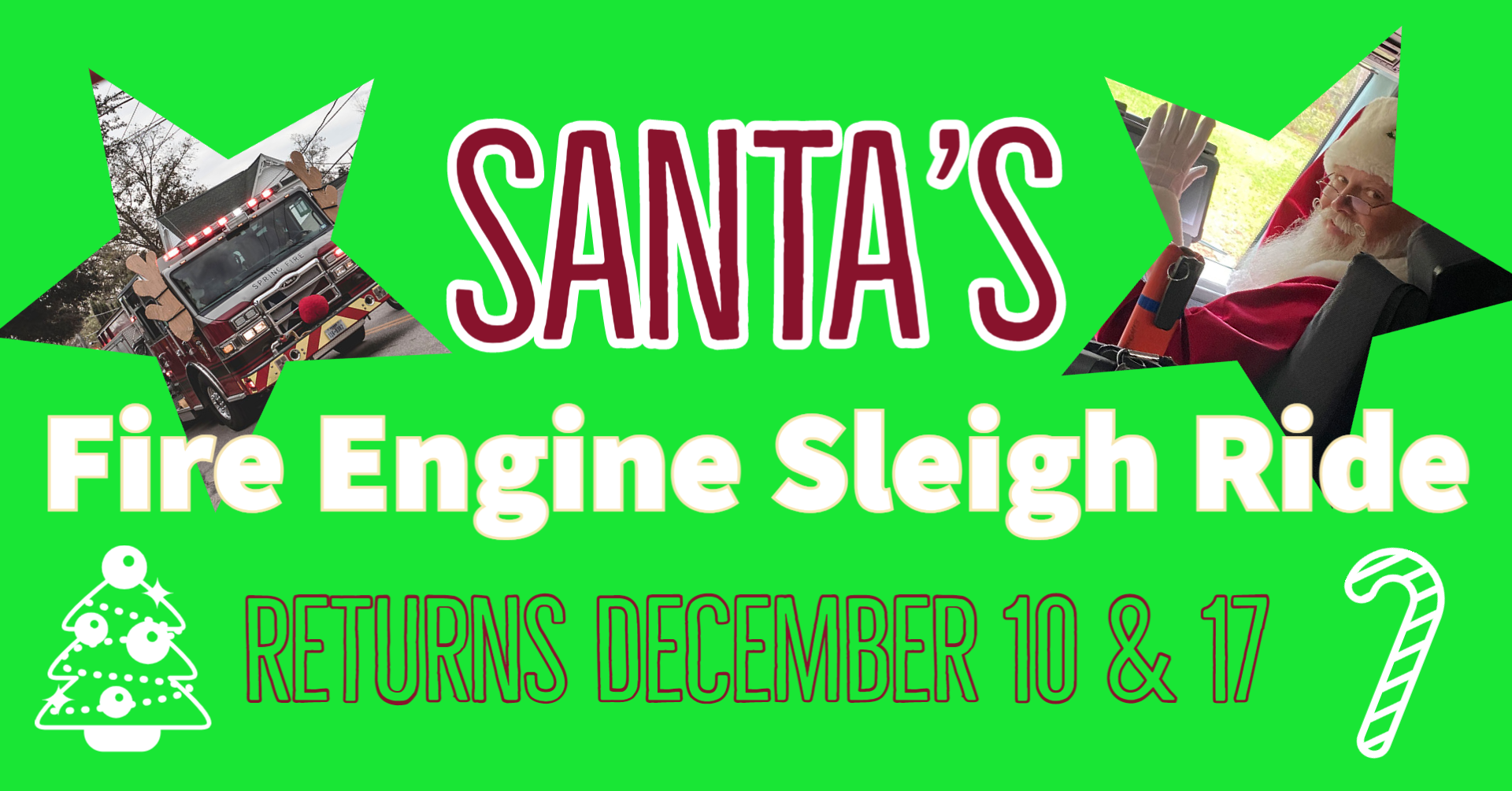 Santa's Fire Engine Sleigh Ride is BACK!
The jolly old elf himself has again asked for a ride through Spring to see all the good girls and boys. We never turn down a request from Santa so old Kris Kringle will be in the Captain's seat of Spring Fire's New Ladder 75  on Saturday, December 10 and Saturday, December 17.
Santa's Fire Engine Sleigh Ride will wind through neighborhoods on the east side of I-45 on Saturday, December 10 and the west side on Saturday, December 17. The first run will be from 11:00 am until 2 pm and then the afternoon run will be from 3 pm to 6 pm. Even Santa, his favorite first responders and elves need a lunch break.
The Harris County Precinct 4 Constables have designed maps for Santa's trip based on our community's traffic. Elves from various mutual aid agencies will be playing the roles of Santa's reindeer and leading the Fire Engine Sleigh Ride through many local neighborhoods and attractions. First responder and local student elves will be joining in the fun helping Santa toss goodies to the good kids of Spring.
Check the maps below to see where Santa is coming near you and bring the whole family out to give him a big Spring, Texas welcome!
December 10th – 11:00am-2:00pm
December 10th – 3:00pm-6:00pm
December 17th – 11:00am-2:00pm
December 17th – 3:00pm-6:00pm