The Rollover Crash that Almost Stopped a Wedding
By District Chief Chris vonWiesenthal
Spring, TX – Over the weekend, a young driver in an SUV lost control on one of the sharp curves on Hirschfield Road.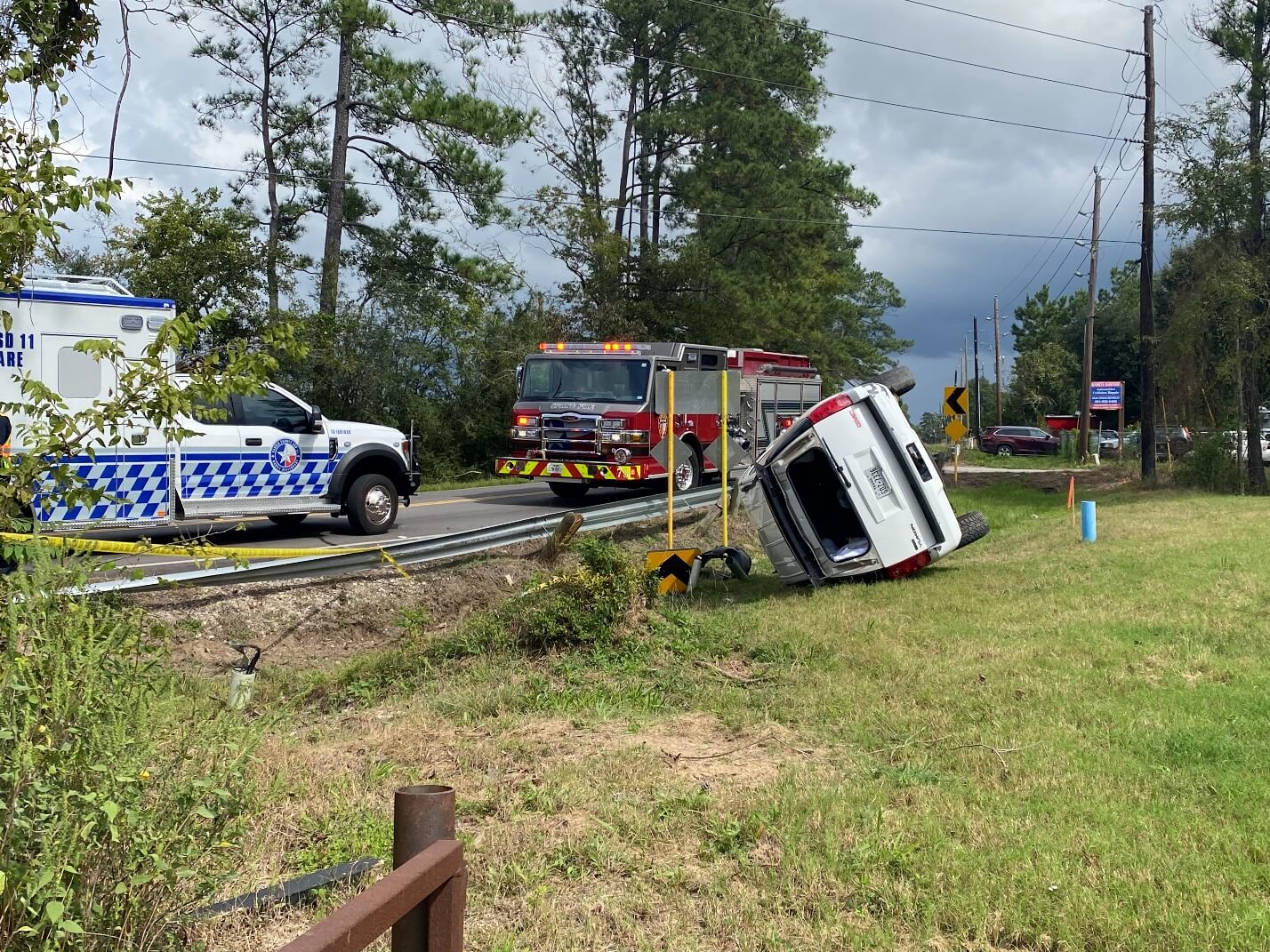 (Photos by District Chief Chris vonWiesenthal)
Rollover wrecks aren't uncommon on that stretch of road, especially when the drivers are unfamiliar with its sharp turns.
Harris County Precinct Four Constables identified speed and inexperience as contributing factors to the accident.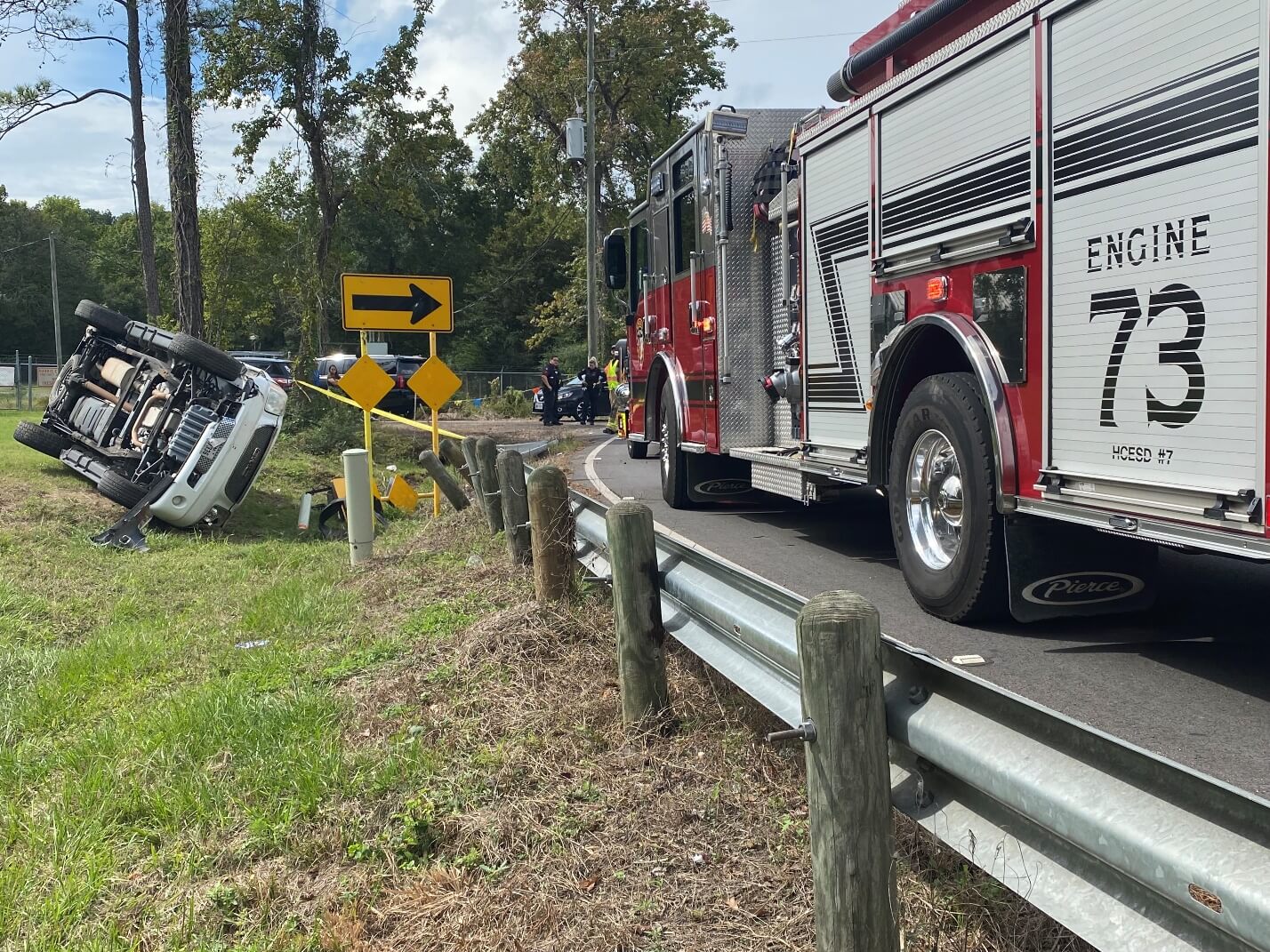 What was unusual about this wreck is that the driver's sister was getting married that day.
The driver was rushing last minute essential items to the wedding due to start in just a couple of hours.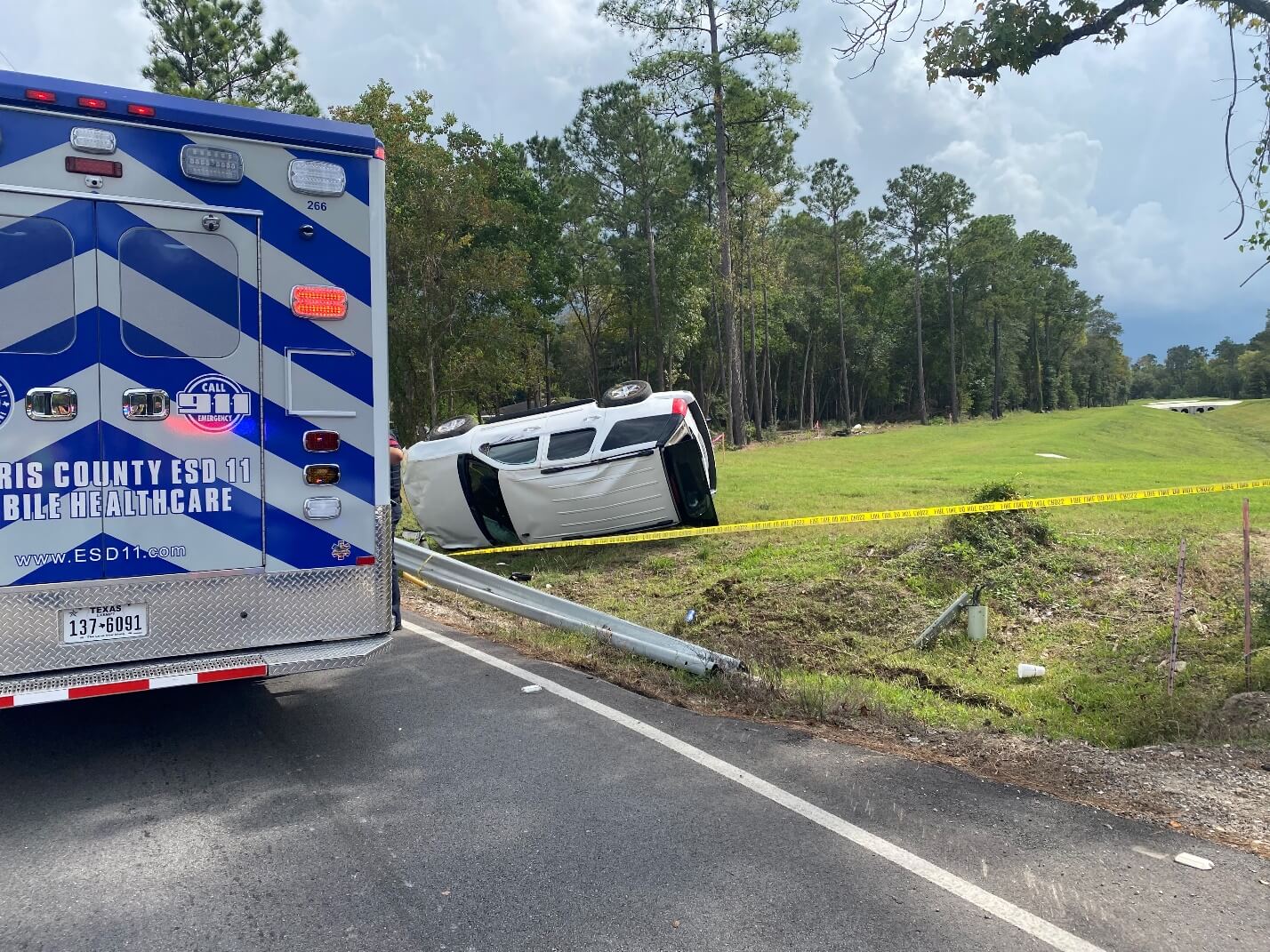 Thankfully Harris County ESD 11 Mobile Healthcare medics were on the scene to treat the minor injuries and Lightning Wrecker Service was able to quickly upright the vehicle.
Just before the rain hit, Engine 73's B Shift crew quickly moved the wedding essentials to a relative's waiting vehicle.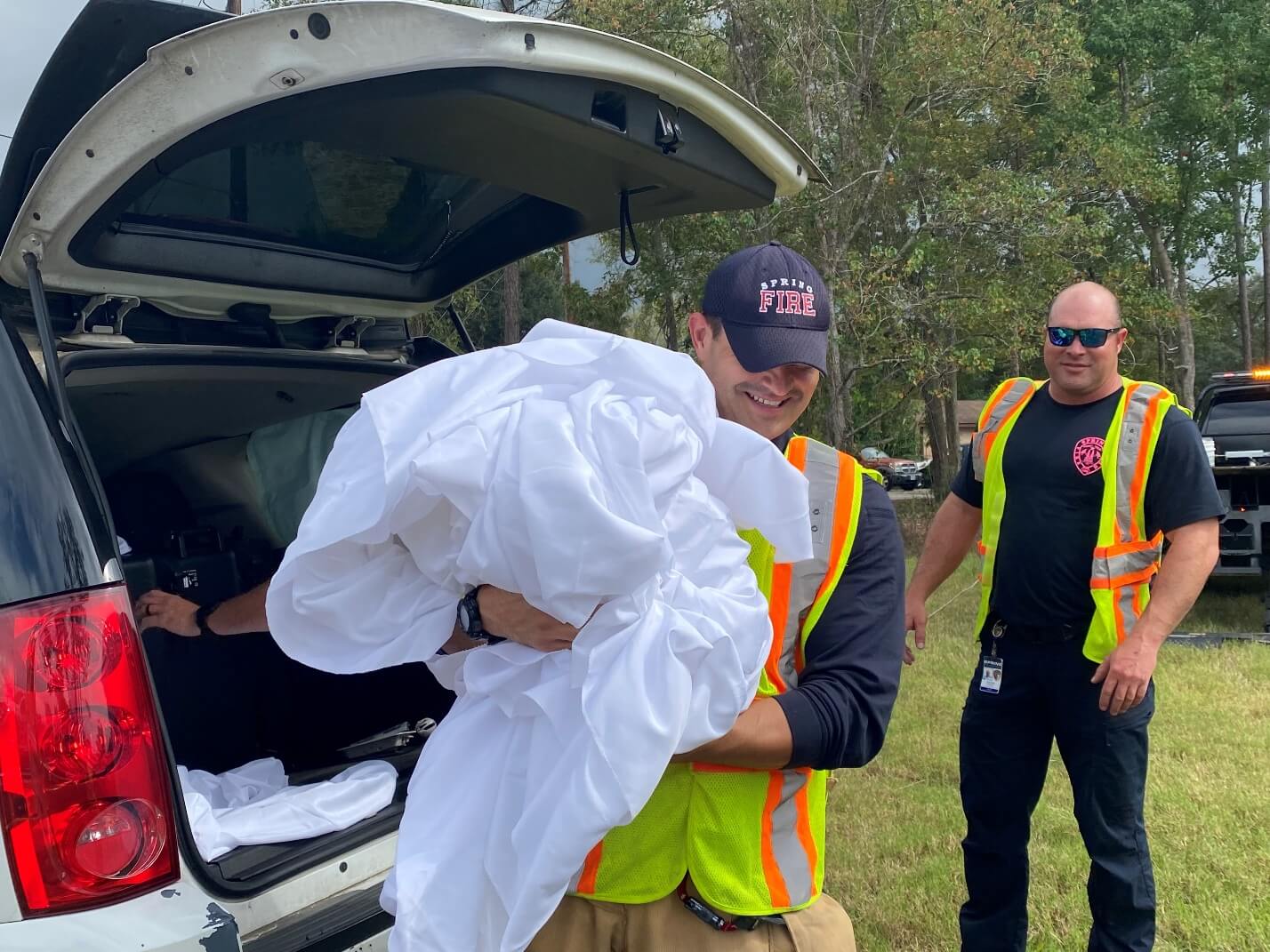 Thanks to everyone pulling together the wedding was able to take place as planned!
Our congratulations to the newly married couple. May this minor hiccup in their big day be the only "bump in the road" in their new life together.